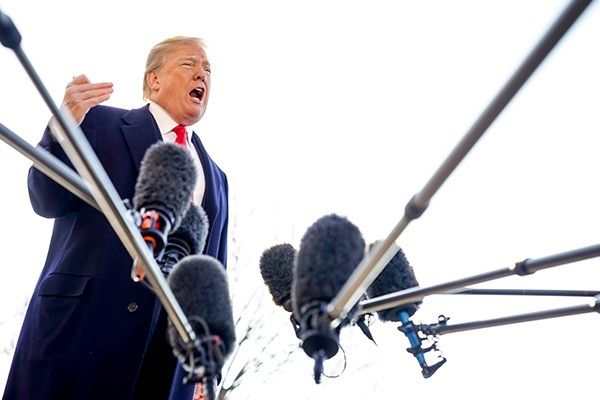 Trump administration: People who left, got fired, appointed
LATEST UPDATE: May 18, 2018 - 7:19am
+ Follow Story
May 18, 2018
The US Senate confirms Gina Haspel as first female Central Intelligence Agency director despite deep reservations among some lawmakers that her past involvement in the torture of terror suspects was a red flag.
President Donald Trump's pick to lead the CIA passed on a vote of 54-45.
Congratulations to our new CIA Director, Gina Haspel! pic.twitter.com/n1xj9LSV9D

— Donald J. Trump (@realDonaldTrump) May 17, 2018
March 23, 2018
The leading attorney on Trump's legal team, John Dowd, resigns amid growing pressure on the White House from the Russia investigation of special counsel Robert Mueller.
Dowd quit days after Trump directly attacked Mueller's investigation as a "witch hunt," a statement that raised questions about whether the president was interfering with the probe.
March 23, 2018
McMaster is the latest member of Trump's cabinet to be shown the door, with speculation rife over who might be next.
Here are the other senior members of Trump's government who have departed since the Republican leader took office on January 20, 2017:
National Security Advisor Michael Flynn
Michael Flynn, a retired lieutenant general, entered the White House with a cloud over him—he had been fired by Barack Obama as defense intelligence chief.
Flynn was also being investigated for his contacts with Russians and eventually pleaded guilty to lying to the FBI.
Flynn lasted only 22 days as national security advisor.
He was forced out on February 13, 2017 amid concerns that he could be compromised by false statements he made over his contacts with Russian officials and his paid lobbying for Turkey during the campaign.
Chief of Staff Reince Priebus
Reince Priebus, the bland former chairman of the Republican National Committee, was supposed to manage the White House workflow and control the door to Trump's office.
But Priebus, who was never a member of Trump's inner circle, couldn't manage the tweeting president himself, and the West Wing sank into chaos.
Priebus made his exit on July 31, to be replaced by retired Marine Corps general Kelly, who has been credited with bringing a measure of discipline to the Oval Office—though some say his future is also in doubt.
Chief Strategist Steve Bannon
The architect of Trump's nationalist-populist campaign and his election victory, White House chief strategist Steve Bannon was nicknamed the Prince of Darkness and the Shadow President.
His economic nationalism became the lynchpin of Trump policies, even as many of his other ideas were rebuffed by policy rivals.
After Kelly arrived, Bannon's constant clashes with other advisors became untenable, as did his ties to the extreme right, which drew accusations that Trump fostered racists. Bannon left on August 18.
Top Economic Advisor Gary Cohn
Gary Cohn, a former president of investment bank Goldman Sachs, resigned as Trump's top economic advisor on March 6, 2018 in protest against the president's decision to levy new global trade tariffs.
A long-time Democrat, Cohn had always been an uneasy fit in an administration propelled to power by strident nationalism.
Trump's decision to impose the steep tariffs on imports of steel and aluminum was the final straw for the former Wall Street banker.
The first eruption of tensions with Trump came last year when the president balked at condemning neo-Nazis and far-right extremists who had led a violent rally in Virginia in August. Cohn, who is Jewish, said he considered resigning.
Secretary of State Rex Tillerson
Rex Tillerson was fired by Trump on March 13, ending a rocky tenure as the nation's top diplomat for the former chief executive of Exxon.
Tillerson was frequently at odds with the mercurial president and Trump said that while the pair got along "quite well," they "disagreed on things" -- notably the Iran nuclear deal.
During his brief stay at Foggy Bottom, Tillerson frequently found himself out of the loop and caught unawares by policy shifts announced in Trump tweets.
A top aide said Tillerson did not speak to the president before his firing was announced and was not given a reason for his dismissal.
National Security Advisor HR McMaster
HR McMaster, a lieutenant general in the US Army who gained fame for a landmark book blaming politicians for the American debacle in Vietnam, leaves his post on April 9.
Trump tweeted that McMaster "has done an outstanding job," but he never really clicked with the president, who bristled at the general lecturing on policy.
Perhaps the final straw came when McMaster, echoing the consensus of the US intelligence establishment, told a conference that the evidence was "incontrovertible" that Russia meddled in the 2016 election, drawing a public rebuke from Trump, who is hyper-sensitive to the implication that Moscow aided his victory. — AFP
March 23, 2018
US President Donald Trump names ultra-hardline Fox News pundit and former UN ambassador John Bolton as his new national security advisor, ousting embattled army general HR McMaster.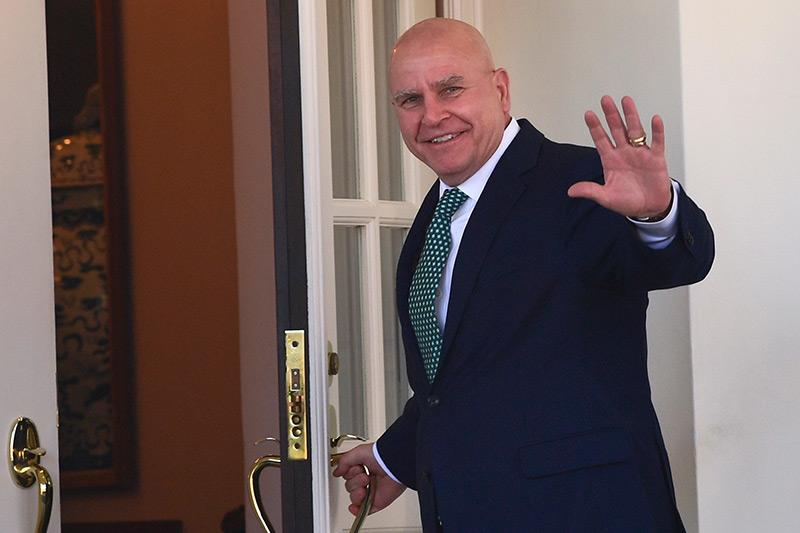 President Donald Trump has fired Secretary of State Rex Tillerson—via Twitter—and picked CIA Director Mike Pompeo to shift from America's spy chief to its top diplomat.
Mike Pompeo, Director of the CIA, will become our new Secretary of State. He will do a fantastic job! Thank you to Rex Tillerson for his service! Gina Haspel will become the new Director of the CIA, and the first woman so chosen. Congratulations to all!

— Donald J. Trump (@realDonaldTrump) March 13, 2018
The abrupt announcement ends the turbulent tenure of the man who reportedly called the president a "moron" but wanted to stay, and deepens the disarray in the Trump administration.
The firing is just the latest in an exodus of administration officials, including those in Trump's inner circle, with the president already setting records for staff turnover and several other Cabinet secretaries facing ethics investigations.
READ: Trump's CIA pick is career spymaster, oversaw secret prison
Trump is rejecting talk of chaos in his administration, declaring, "I'm really at a point where we're getting very close to having the Cabinet and other things that I want."