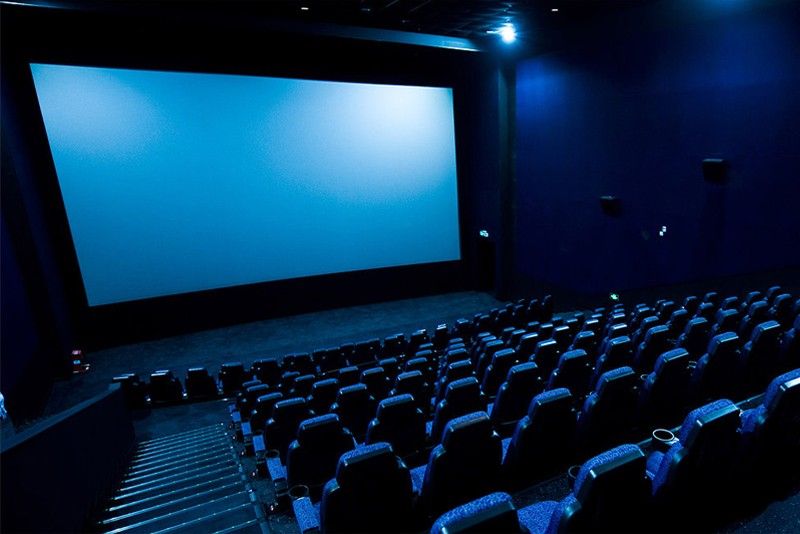 LATEST UPDATE: July 15, 2018 - 5:34pm
+ Follow Story
1 day ago
'The Grinch' is out to steal Christmas in new trailer
The Grinch tells the story of a cynical grump who goes on a mission to steal Christmas, only to have his heart changed by a young girl's generous holiday spirit.
Funny, heartwarming and visually stunning, it's a universal story about the spirit of Christmas and the indomitable power of optimism.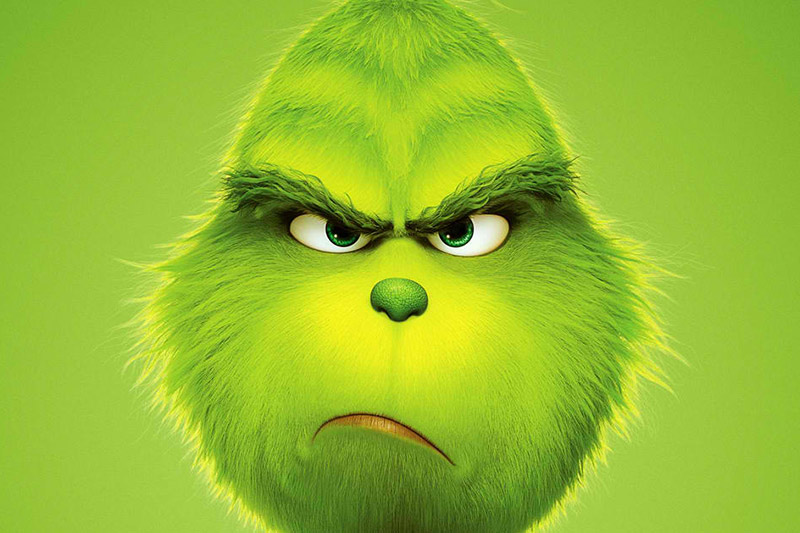 Academy Award® nominee Benedict Cumberbatch lends his voice to the infamous Grinch, who lives a solitary life inside a cave on Mt. Crumpet with only his loyal dog, Max, for company.
With a cave rigged with inventions and contraptions for his day-to-day needs, the Grinch only sees his neighbors in Who-ville when he runs out of food.
Each year at Christmas they disrupt his tranquil solitude with their increasingly bigger, brighter and louder celebrations.
When the Whos declare they are going to make Christmas three times bigger this year, the Grinch realizes there is only one way for him to gain some peace and quiet: he must steal Christmas.
Meanwhile, down in Who-ville, Cindy-Lou Who—a young girl overflowing with holiday cheer—plots with her gang of friends to trap Santa Claus as he makes his Christmas Eve rounds so that she can thank him for help for her overworked single mother.
"The Grinch" will be in Philippine cinemas November 28.
Watch the brand new trailer of "The Grinch" starring Benedict Cumberbatch.
July 12, 2018
Halloween comes alive in first trailer of 'Goosebumps 2'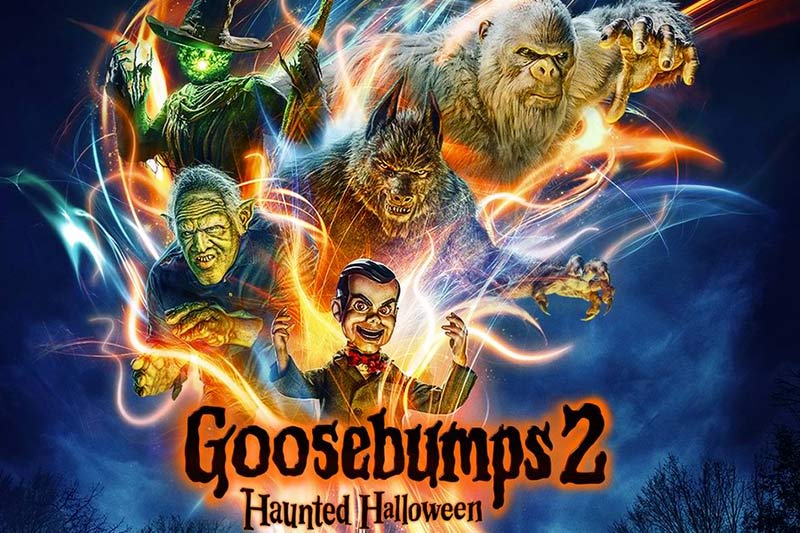 Halloween comes to life in a brand-new, family adventure comedy based on R.L. Stine's 400-million-selling series of books.
It only comes one night a year. Watch the first trailer of "Goosebumps 2: Haunted Halloween" now and check out the film in Philippine cinemas this October.
The cast is comprised by Wendi McLendon-Covey, Madison Iseman, Jeremy Ray Taylor, Caleel Harris, Chris Parnell and Ken Jeong.
July 3, 2018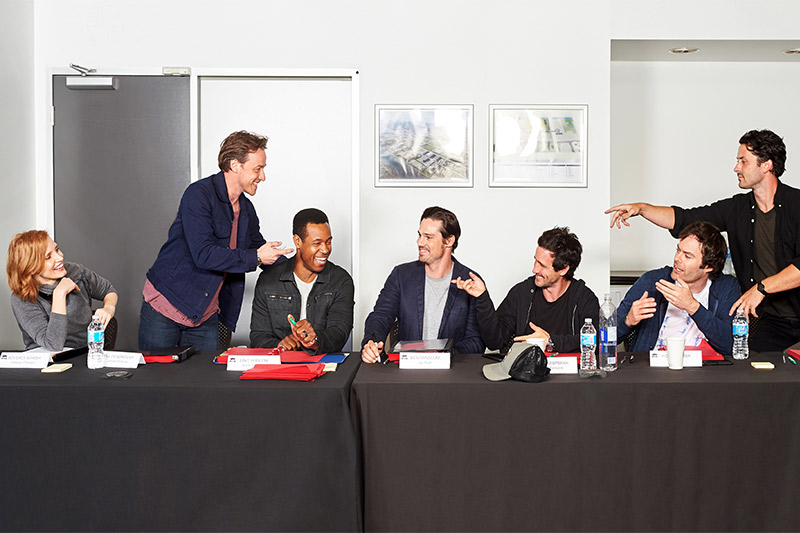 Evil resurfaces on "IT Chapter Two"
The Losers Club—young and adult—reunites to return to Derry as principal photography begins on New Line Cinema's "IT Chapter Two," director Andy Muschietti's follow-up to 2017's critically acclaimed and massive worldwide box office hit "IT," which grossed over $700 million globally.
Both redefining and transcending the genre, "IT" became part of the cultural zeitgeist as well as the highest-grossing horror film of all time.
Because every 27 years evil revisits the town of Derry, Maine, "IT Chapter Two" brings the characters—who've long since gone their separate ways—back together as adults, nearly three decades after the events of the first film. Bill Skarsgård returns in the seminal role of Pennywise. James McAvoy ("Split") stars as Bill, Oscar nominee Jessica Chastain ("Zero Dark Thirty," "Mama") as Beverly, Bill Hader (HBO's "Barry") as Richie, Isaiah Mustafa (TV's "Shadowhunters: The Mortal Instruments") as Mike, Jay Ryan (TV's "Mary Kills People") as Ben, James Ransone (HBO's "The Wire") as Eddie and Andy Bean ("Allegiant," Starz' "Power") as Stanley.
Reprising their roles as the original members of the Losers Club are Jaeden Lieberher as Bill, Wyatt Oleff as Stanley, Sophia Lillis as Beverly, Finn Wolfhard as Richie, Jeremy Ray Taylor as Ben, Chosen Jacobs as Mike and Jack Dylan Grazer as Eddie.
Production will take place in Toronto, Canada.
"IT Chapter Two" is set to open in Philippine cinemas beginning September 5, 2019.
June 28, 2018
Leonardo DiCaprio has just posted the first-look photo for his upcoming film, "Once Upon a Time in Hollywood" via his Instagram.
The film will star Academy Award winner DiCaprio and Academy Award nominees Brad Pitt, Margot Robbie, Burt Reynolds, and Tim Roth, as well as Oscar winner Al Pacino, Timothy Olyphant, Kurt Russell, Dakota Fanning, Damian Lewis, Luke Perry, Emile Hirsch, James Marsden, Michael Madsen, Clifton Collins, Keith Jefferson, Nicholas Hammond, Scoot McNairy and Julia Butters.
June 23, 2018
Based on a true story, the New Line Cinema comedy "Tag" shows how far some guys will go to be the last man standing.
For one month every year, five highly competitive friends (Ed Helms, Jake Johnson, Hannibal Buress, Jon Hamm and Jeremy Renner) hit the ground running in a no-holds-barred game of tag they've been playing since the first grade—risking their necks, their jobs and their relationships to take each other down with the battle cry: "You're It!"
This year, the game coincides with the wedding of their only undefeated player, which should finally make him an easy target. But he knows they're coming…and he's ready.
In Philippine cinemas June 27, "Tag" is distributed in the Philippines by Warner Bros. Pictures, a Warner Bros. Entertainment Company.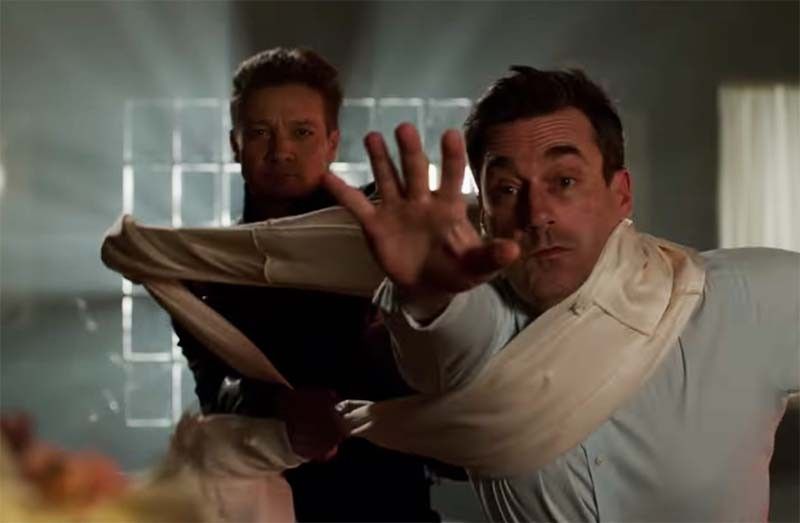 June 15, 2018
Experience the incredible story of how mankind discovered man's best friend. Watch the new trailer of Columbia Pictures' upcoming 3D action-adventure "Alpha," opening in Philippine cinemas soon.
An epic adventure set in the last Ice Age, "Alpha" tells a fascinating, visually stunning story that shines a light on the origins of man's best friend.
While on his first hunt with his tribe's most elite group, a young man (Kodi Smit-McPhee) is injured and must learn to survive alone in the wilderness.
Reluctantly taming a lone wolf abandoned by its pack, the pair learn to rely on each other and become unlikely allies, enduring countless dangers and overwhelming odds in order to find their way home before winter arrives.
"Alpha" is directed by Albert Hughes ("The Book of Eli").
Opening soon across the Philippines, "Alpha" is distributed by Columbia Pictures, local office of Sony Pictures Releasing International.
June 14, 2018
From Disney and visionary director Tim Burton, the all-new grand live-action adventure "Dumbo" expands on the beloved classic story where differences are celebrated, family is cherished and dreams take flight. Circus owner Max Medici (Danny DeVito) enlists former star Holt Farrier (Colin Farrell) and his children Milly (Nico Parker) and Joe (Finley Hobbins) to care for a newborn elephant whose oversized ears make him a laughingstock in an already struggling circus. But when they discover that Dumbo can fly, the circus makes an incredible comeback, attracting persuasive entrepreneur V.A. Vandevere (Michael Keaton), who recruits the peculiar pachyderm for his newest, larger-than-life entertainment venture, Dreamland. Dumbo soars to new heights alongside a charming and spectacular aerial artist, Colette Marchant (Eva Green), until Holt learns that beneath its shiny veneer, Dreamland is full of dark secrets.
Directed by Tim Burton ("Alice in Wonderland," "Charlie and the Chocolate Factory") from a screenplay by Ehren Kruger ("Ophelia," "Dream House"), and produced by Justin Springer ("TRON: Legacy"), Kruger, Katterli Frauenfelder ("Miss Peregrine's Home for Peculiar Children," "Big Eyes") and Derek Frey ("Miss Peregrine's Home for Peculiar Children," "Frankenweenie"), "Dumbo" flies into Philippine theaters on March 2019.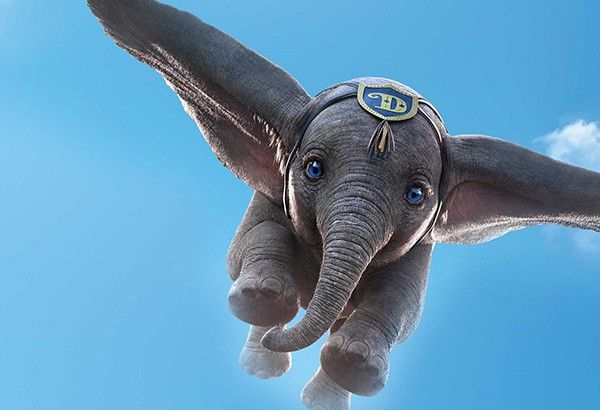 June 14, 2018
Fast forward to the 1980s as Wonder Woman's next big screen adventure finds her facing an all-new foe: The Cheetah.
Principal photography is underway on Warner Bros. Pictures' follow up to the Super Hero's first outing, last summer's record-breaking "Wonder Woman," which took in $822 million at the worldwide box office.
"Wonder Woman 1984" will also be helmed by acclaimed director Patty Jenkins, and star Gal Gadot in the title role.
As previously announced, the film also stars Kristen Wiig in the role of the Super-Villain The Cheetah, as well as Pedro Pascal. And Chris Pine returns as Steve Trevor.
Welcome to WONDER WOMAN 1984, Steve Trevor! #WW84 pic.twitter.com/BCLARdVuTu

— Patty Jenkins (@PattyJenks) June 13, 2018
Charles Roven, Deborah Snyder, Zack Snyder, Patty Jenkins, Stephen Jones and Gal Gadot are producing the film. Rebecca Roven Oakley, Richard Suckle, Wesley Coller, Geoff Johns and Walter Hamada are the executive producers.
Joining her behind the scenes are several members of Jenkins' "Wonder Woman" team, including director of photography Matthew Jensen, Oscar-nominated production designer Aline Bonetto ("Amélie"), and Oscar-winning costume designer Lindy Hemming ("Topsy-Turvy"). Oscar-nominated editor Richard Pearson ("United 93") will cut the film.
Production will take place in Washington, D.C., Alexandria, Virginia, and in the UK, Spain and the Canary Islands.
Set to open in theaters Nov. 1, 2019, "Wonder Woman 1984" is based on the character created by William Moulton Marston, appearing in comic books published by DC Entertainment. It will be distributed worldwide by Warner Bros. Pictures, a Warner Bros. Entertainment Company.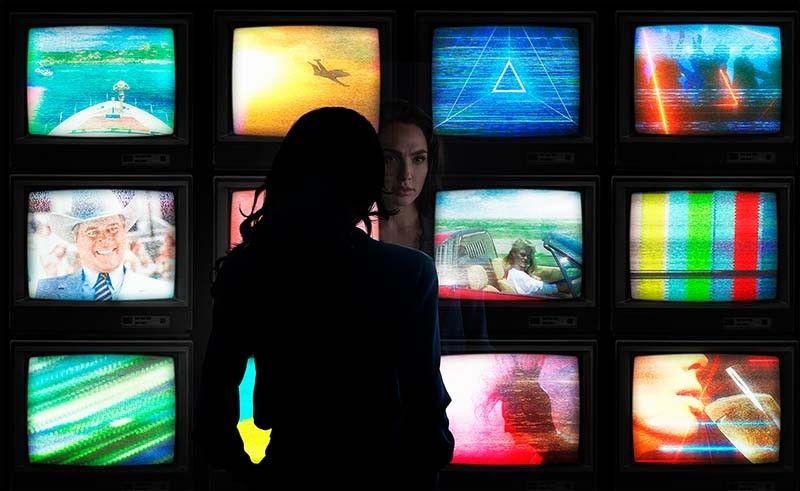 June 8, 2018
Epic tale soars in 'How to Train Your Dragon 3' trailer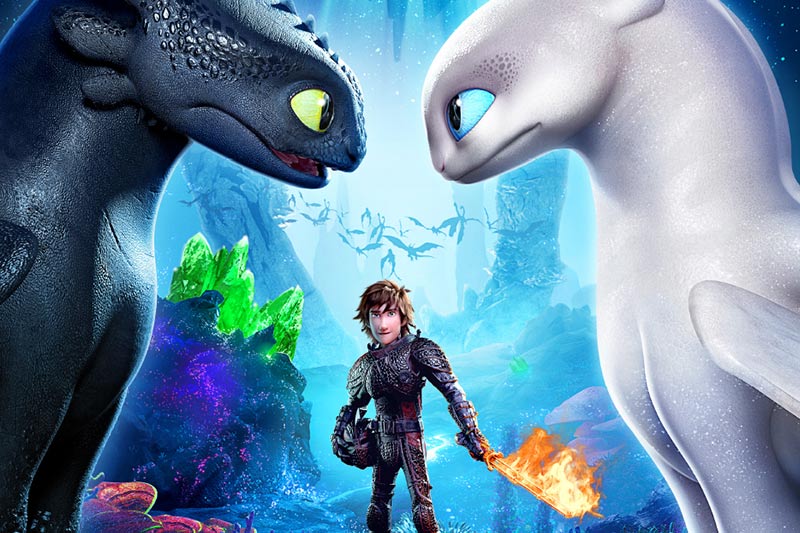 Now chief and ruler of Berk alongside Astrid, Hiccup has created a gloriously chaotic dragon utopia. When the sudden appearance of a female Light Fury coincides with the darkest threat their village has ever faced, Hiccup and Toothless must leave the only home they've known and journey to a hidden world thought only to exist in myth. As their true destinies are revealed, dragon and rider will fight together—to the very ends of the Earth—to protect everything they've grown to treasure.
"How to Train Your Dragon: The Hidden World" is the epic conclusion to the beloved trilogy. It opens in Philippine cinemas in 2019.
Check out the official teaser trailer below.
June 8, 2018
'The Girl in the Spider's Web' gripping new trailer out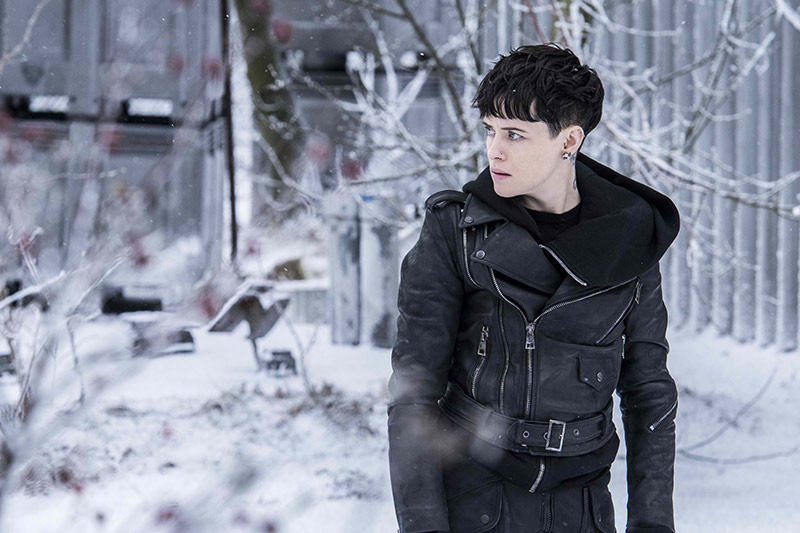 Lisbeth Salander, the cult figure and title character of the acclaimed Millennium book series created by Stieg Larsson, will return to the screen in "The Girl in the Spider's Web," a first-time adaptation of the recent global bestseller. Golden Globe winner Claire Foy, the star of "The Crown," will play the outcast vigilante defender under the direction of Fede Alvarez, the director of 2016's breakout thriller "Don't Breathe." The screenplay adaptation is by Steven Knight and Fede Alvarez & Jay Basu.
Sony's Columbia Pictures continues its development of the next book in the Millennium series, "The Girl Who Takes an Eye for an Eye," which was released recently. The Millennium Series is a worldwide bestseller, with the four books selling over 86 million copies since their debut.
"The Girl in the Spider's Web" will be in Philippine cinemas this November.
Watch the next chapter in the "Dragon Tattoo" series in the international teaser trailer for "The Girl In The Spider's Web."
June 7, 2018
Bradley Cooper-Lady Gaga's "A Star Is Born" reveals first trailer
Warner Bros. Pictures has just unveiled the highly-awaited official trailer 1 of the romantic drama "A Star is Born."
Check out the trailer and watch "A Star is Born" in Philippine cinemas October 10.
"A Star is Born" stars four-time Oscar nominee Bradley Cooper ("American Sniper," "American Hustle," "Silver Linings Playbook") and multiple award-winning, Oscar-nominated music superstar Lady Gaga, in her first leading role in a major motion picture. Cooper helms the drama, marking his directorial debut.
In this new take on the tragic love story, he plays seasoned musician Jackson Maine, who discovers—and falls in love with—struggling artist Ally (Gaga). She has just about given up on her dream to make it big as a singer… until Jack coaxes her into the spotlight. But even as Ally's career takes off, the personal side of their relationship is breaking down, as Jack fights an ongoing battle with his own internal demons.
The cast of "A Star is Born" also includes Andrew Dice Clay, with Dave Chappelle and Sam Elliott.
In addition to playing Ally, Gaga, who earned her Oscar nod for the song "Til It Happens to You" from "The Hunting Ground," performs original songs in the film, which she wrote with Cooper and a handful of artists, including Lukas Nelson, Jason Isbell and Mark Ronson. All the music is original and was recorded live.
"A Star is Born" is produced by Bill Gerber, Jon Peters, Bradley Cooper, Todd Phillips and Lynette Howell Taylor. Ravi Mehta, Basil Iwanyk, Niija Kuykendall, Sue Kroll, Michael Rapino and Heather Parry serve as executive producers. The screenplay is by Eric Roth and Bradley Cooper & Will Fetters.
Collaborating with Cooper behind the scenes are Oscar-nominated director of photography Matty Libatique ("Black Swan"), production designer Karen Murphy, three-time Oscar-nominated editor Jay Cassidy ("American Hustle," "Silver Linings Playbook," "Into the Wild"), and costume designer Erin Benach.
"A Star is Born" is distributed worldwide by Warner Bros. Pictures, a Warner Bros. Entertainment Company.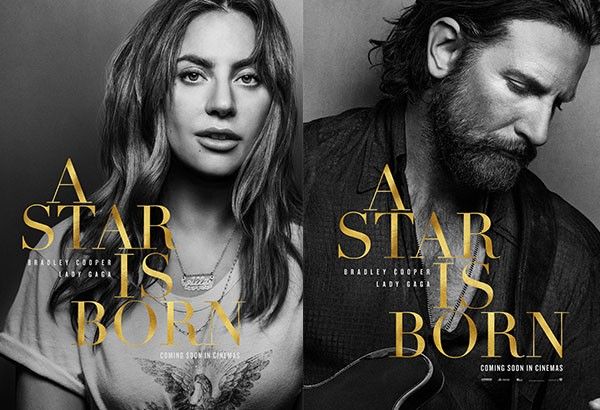 June 6, 2018
First trailer to 'Transformers' spinoff shows origins of Bumblebee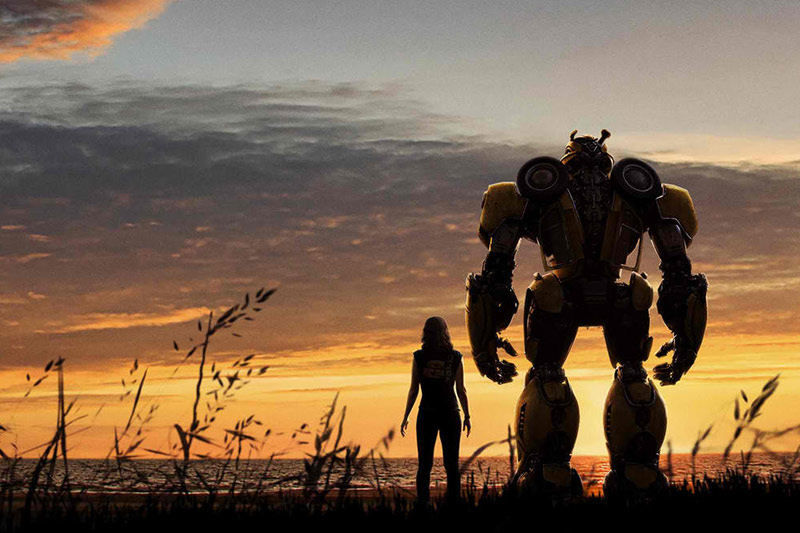 On the run in the year 1987, Bumblebee finds refuge in a junkyard in a small Californian beach town. Charlie (Hailee Steinfeld), on the cusp of turning 18 and trying to find her place in the world, discovers Bumblebee, battle-scarred and broken. When Charlie revives him, she quickly learns this is no ordinary, yellow VW bug.
Directed by Travis Knight (Kubo and the Two Strings, Coraline), the film stars Steinfeld (Edge of Seventeen, Pitch Perfect 2), Pamela Adlon (Better Things), John Cena (Blockers, Daddy's Home 2), Stephen Schneider (Comedy Central's Broad City) and Jorge Lendeborg Jr. (Spider-Man: Homecoming).
"Bumblebee" opens in Philippine cinemas in January 2019.
Watch the official teaser trailer new action-adventure "Bumblebee."
June 6, 2018
'The LEGO Movie 2' releases new teaser trailer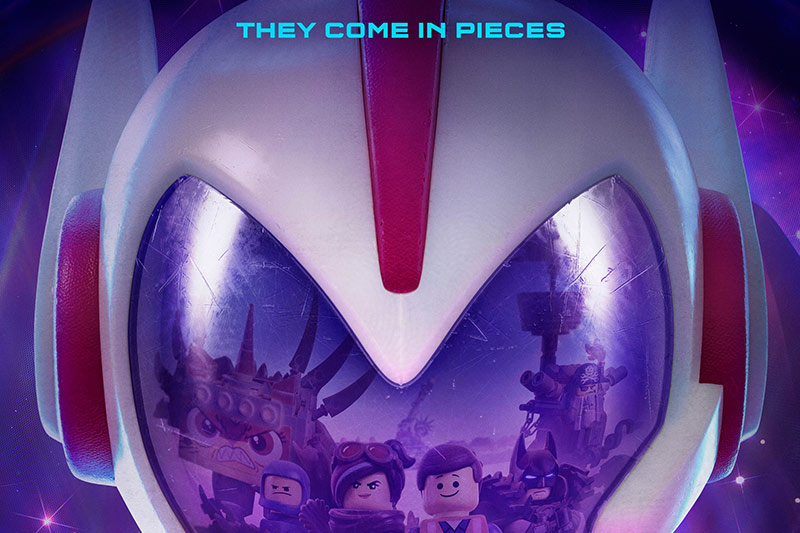 "The LEGO Movie 2" reunites the heroes of Bricksburg in an all-new action-packed adventure to save their beloved city. It's been five years since everything was awesome and the citizens are facing a huge new threat: LEGO DUPLO® invaders from outer space, wrecking everything faster than they can rebuild. The battle to defeat them and restore harmony to the LEGO universe will take Emmet, Lucy, Batman and their friends to far away, unexplored worlds, including a strange galaxy where everything is a musical. It will test their courage, creativity and Master Building skills, and reveal just how special they really are.
Starring roles have been cast for "The LEGO® Movie 2," the much-anticipated sequel to the critically acclaimed, global box office phenomenon that started it all.
Reprising their fan-favorite characters from "The LEGO Movie" are Chris Pratt as Emmet, Elizabeth Banks as Lucy (aka Wyldstyle), Will Arnett as LEGO BatmanTM, Nick Offerman as Metal Beard and Alison Brie as Unikitty. They are joined by Tiffany Haddish, Stephanie Beatriz and Arturo Castro as, respectively, new characters Queen Watevra Wa-Nabi, Sweet Mayhem and Ice Cream Cone.
The film will be shown in Philippine cinemas in February 2019.
Watch the new trailer below.
May 29, 2018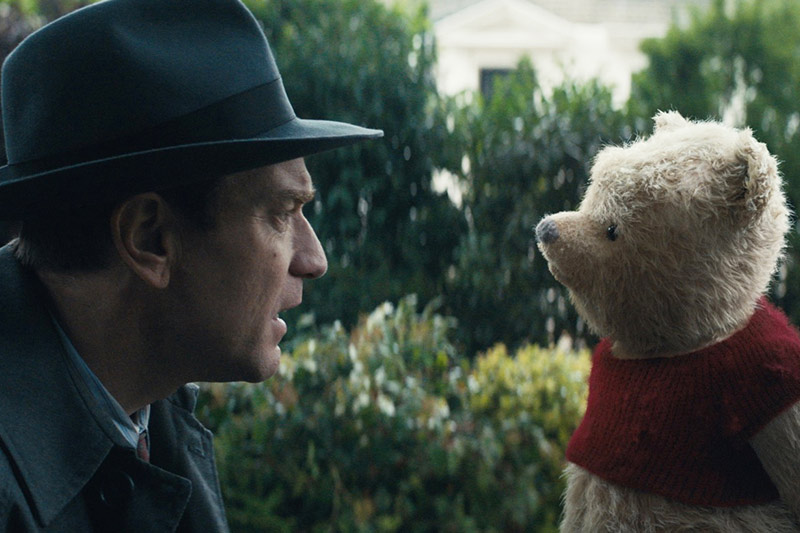 In the heartwarming live action adventure Disney's "Christopher Robin," the young boy who embarked on countless adventures in the Hundred Acre Wood with his band of spirited and lovable stuffed animals, has grown up and lost his way. Now it is up to his childhood friends—Winnie-the-Pooh, Piglet, Eeyore and Tigger—to venture into our world and help Christopher Robin remember the loving and playful boy who is still inside.
"Christopher Robin" will be released in Philippine cinemas nationwide on Aug. 1, 2018.
Watch the brand-new trailer for "Christopher Robin."
May 28, 2018
Character posters arrive for 'Mission: Impossible - Fallout'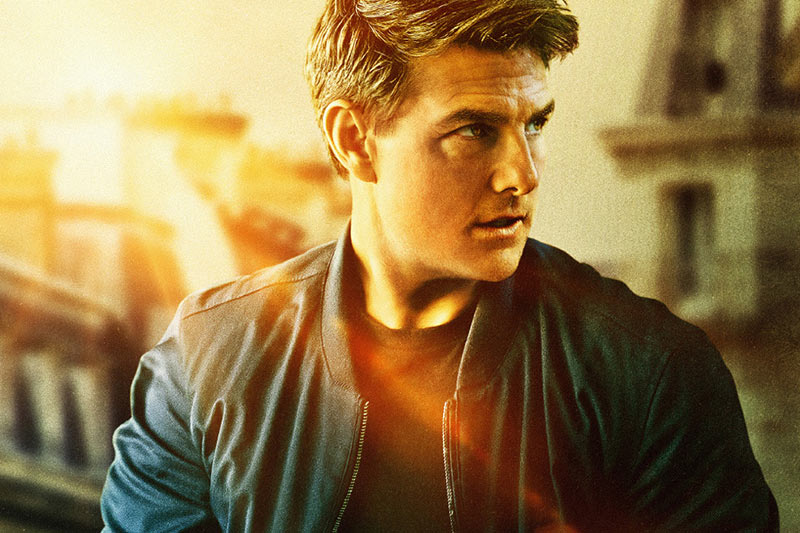 Paramount Pictures has released character posters for the action-thriller "Mission: Impossible - Fallout."
The best intentions often come back to haunt you. "Mission: Impossible – Fallout" finds Ethan Hunt (Cruise) and his IMF team (Baldwin, Pegg, Rhames) along with some familiar allies (Ferguson, Michelle Monaghan) in a race against time after a mission gone wrong. Henry Cavill, Angela Bassett, and Vanessa Kirby also join the dynamic cast with filmmaker Christopher McQuarrie returning to the helm.
"Mission: Impossible - Fallout" opens in Philippine cinemas on July 25.
Check out the posters below.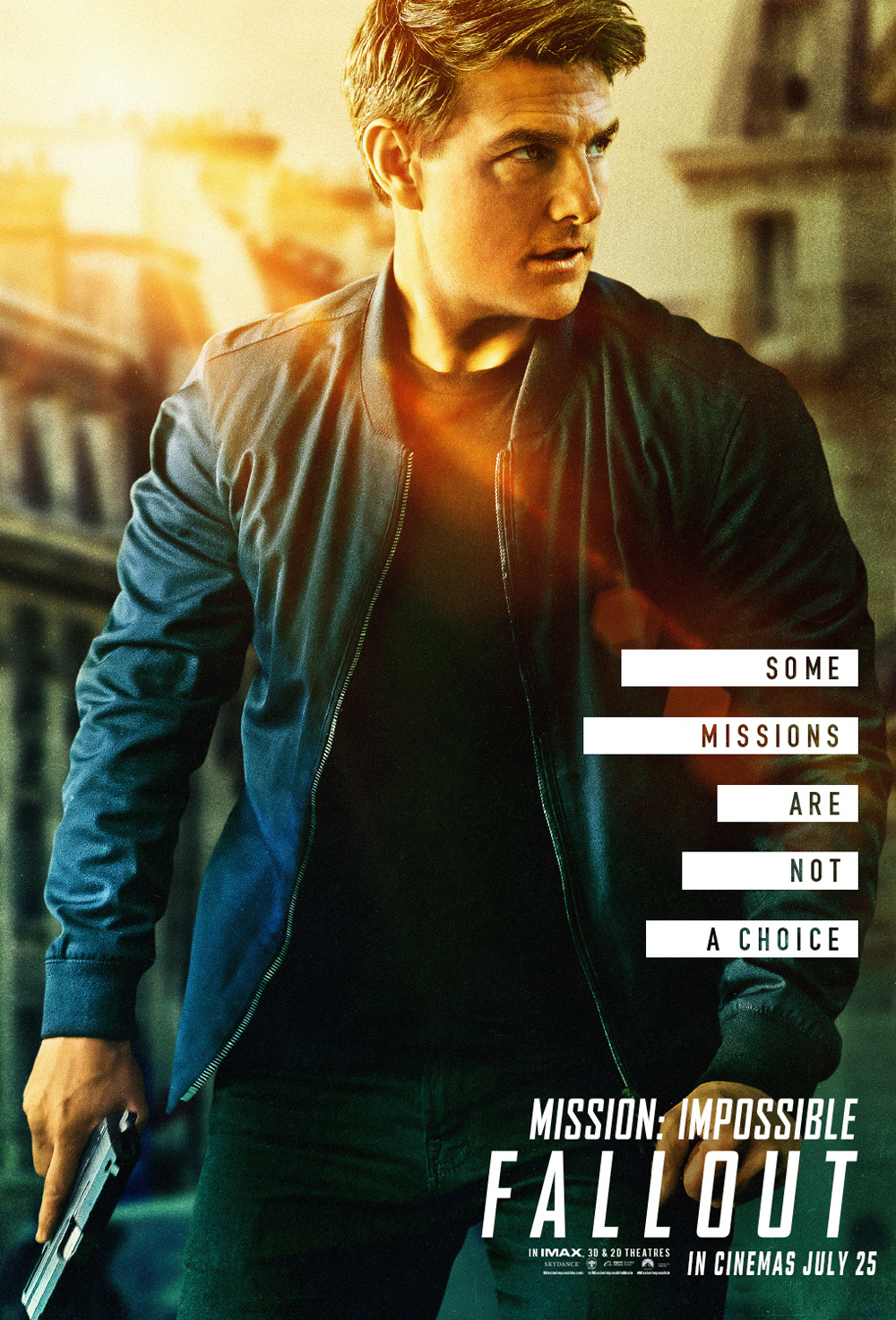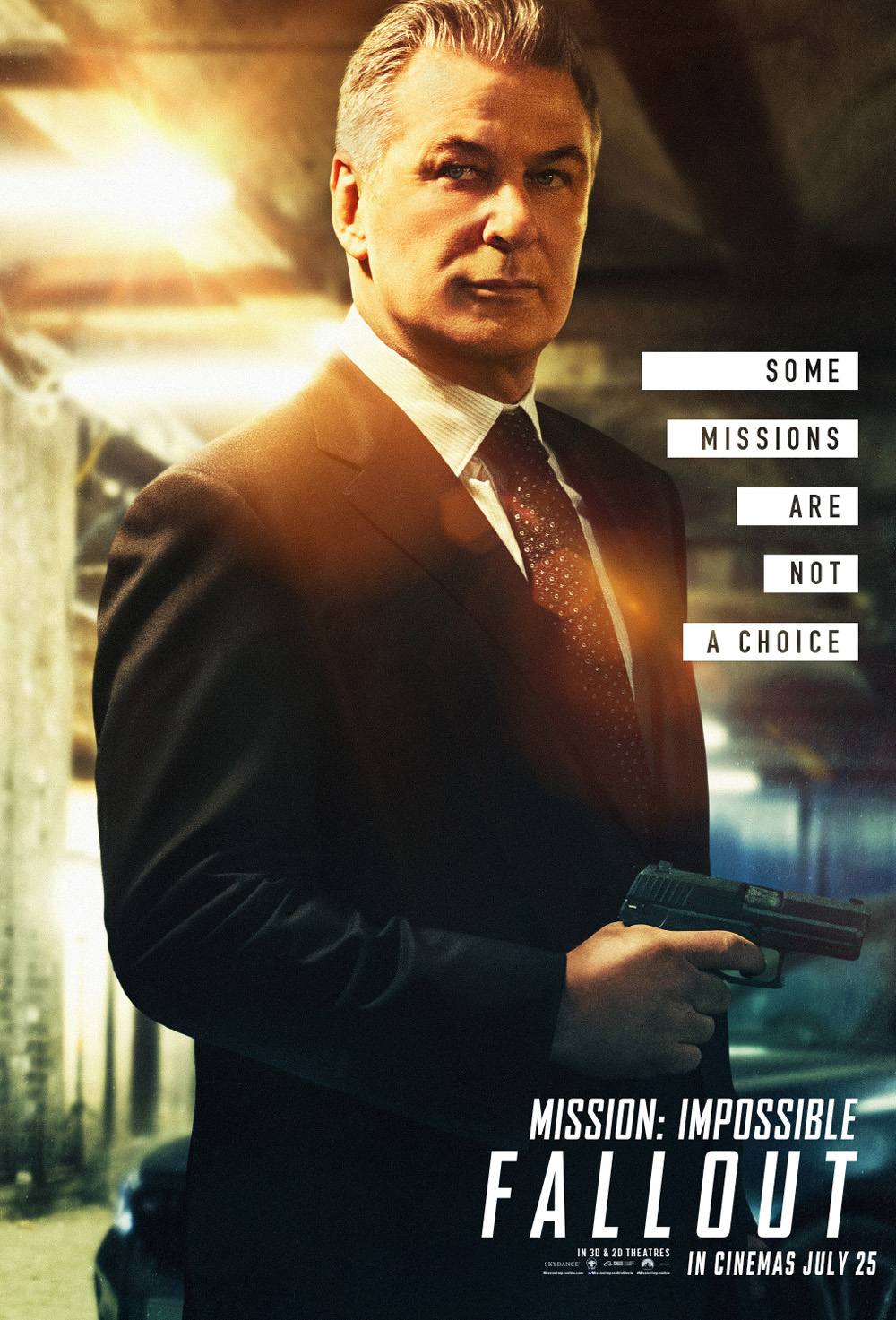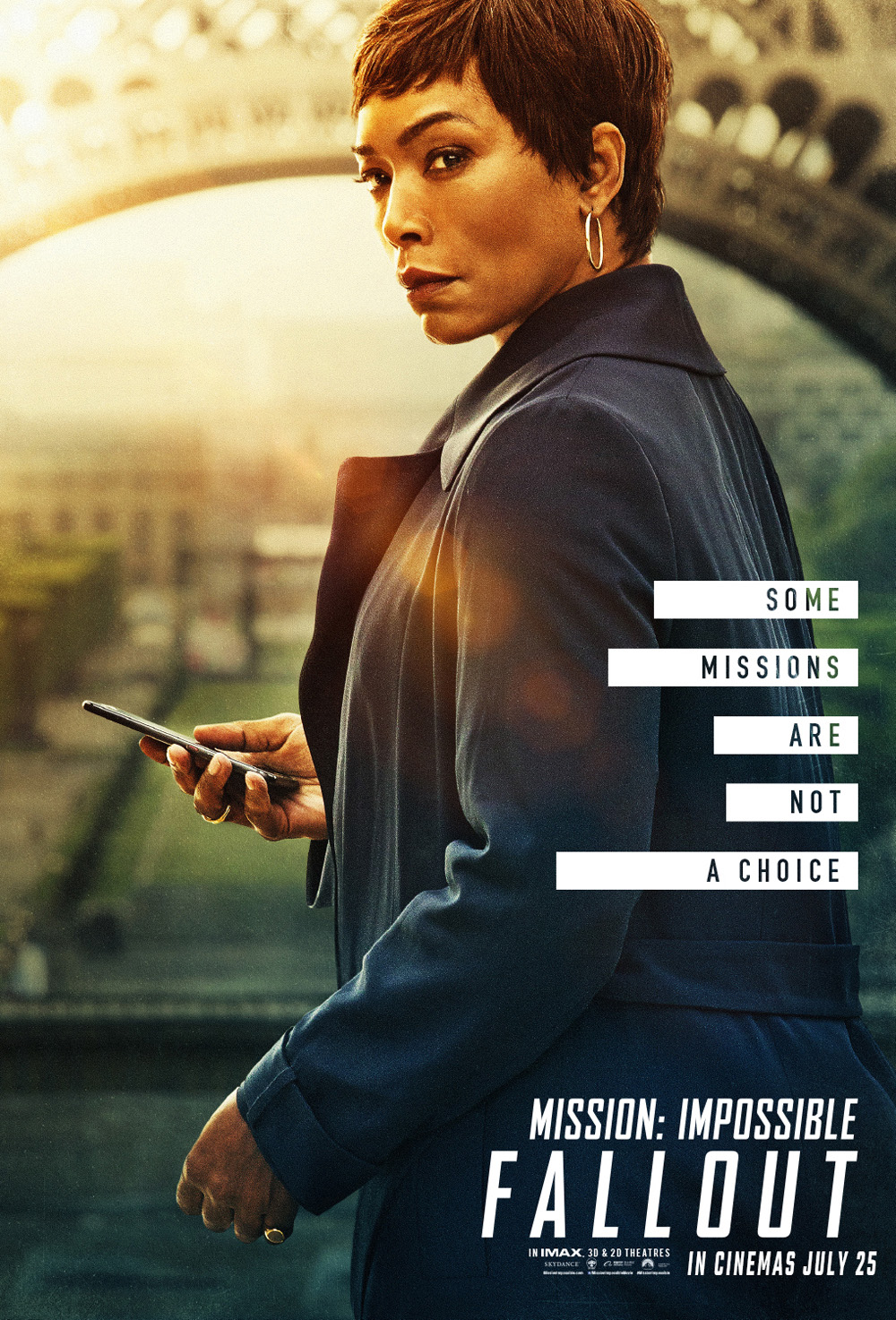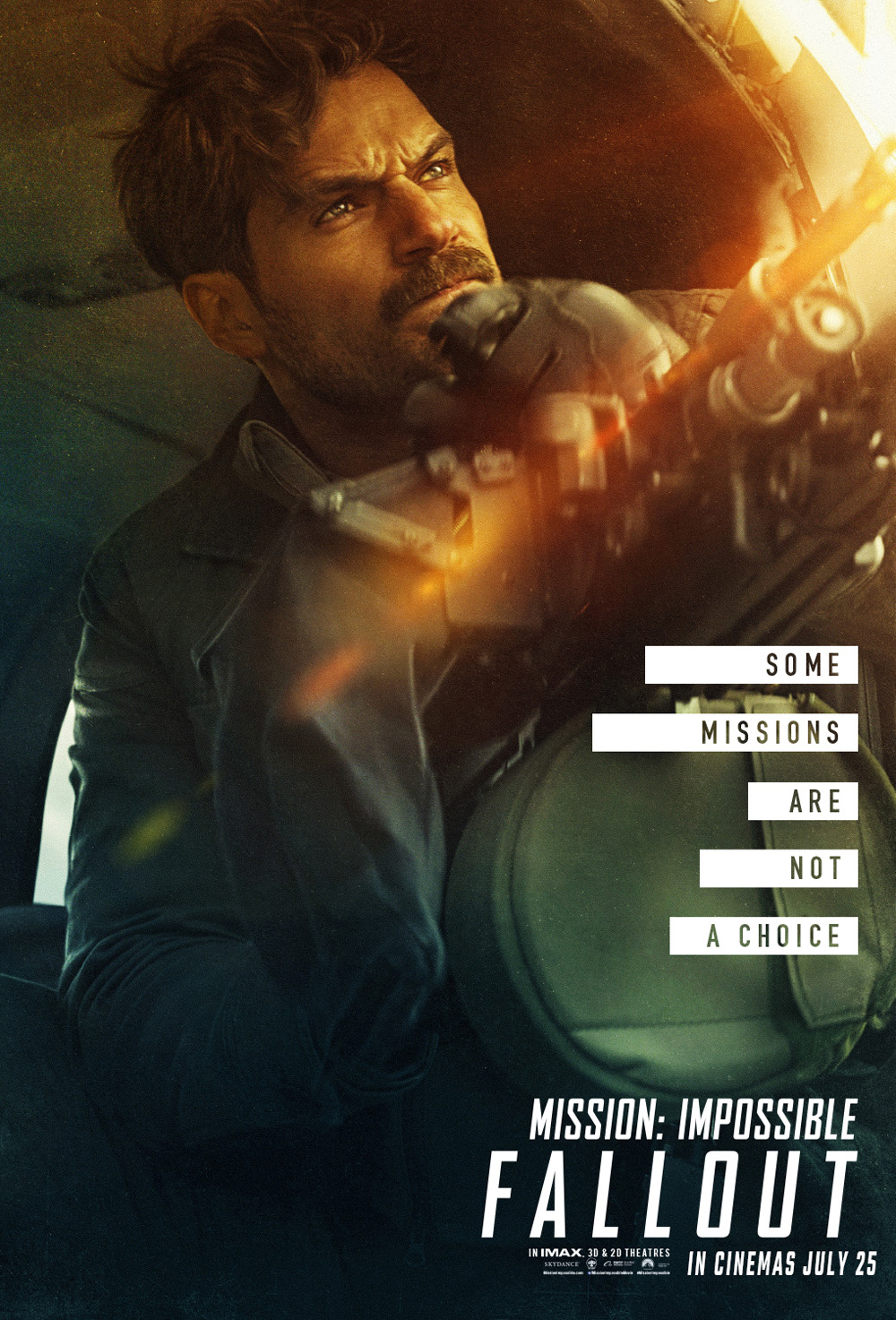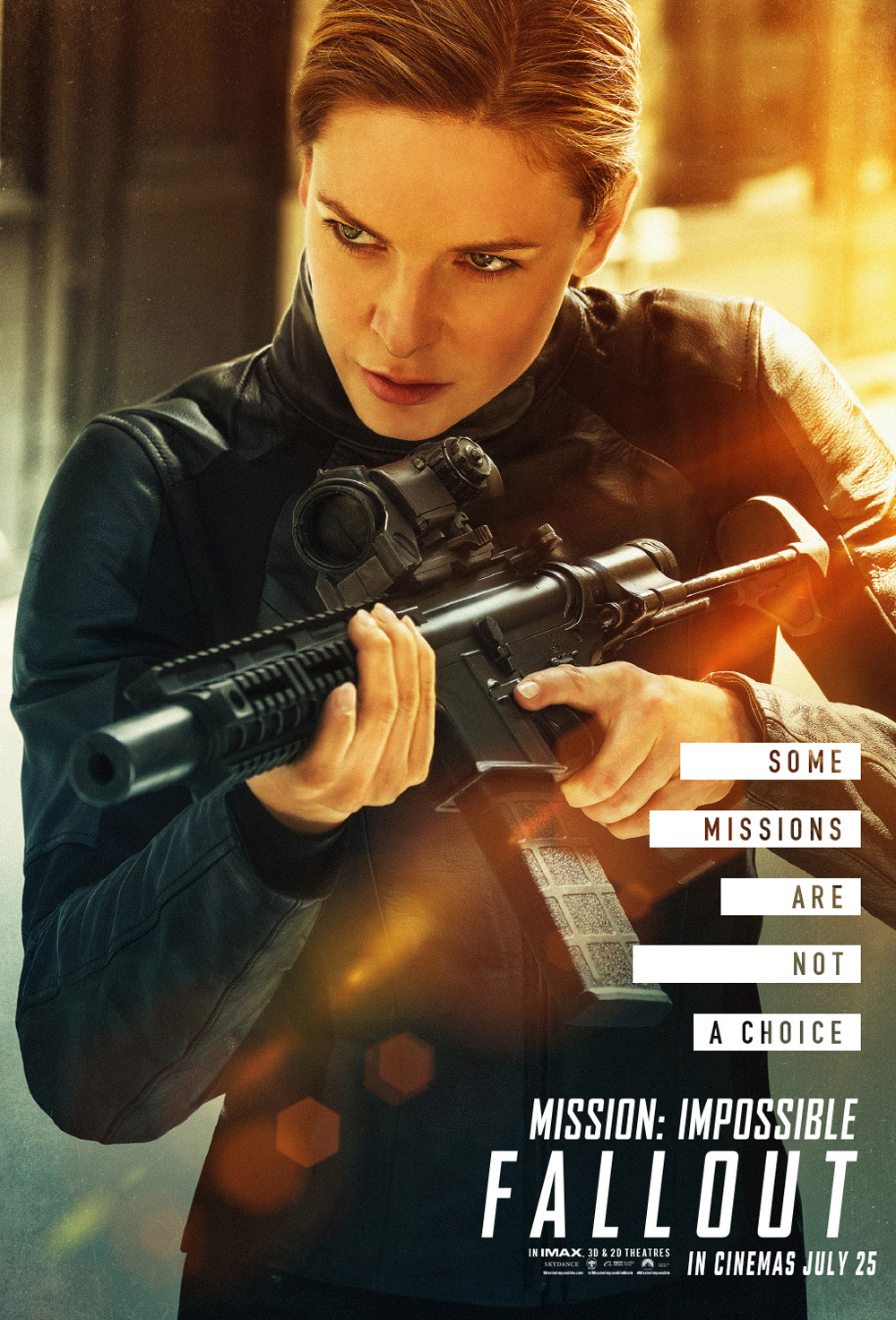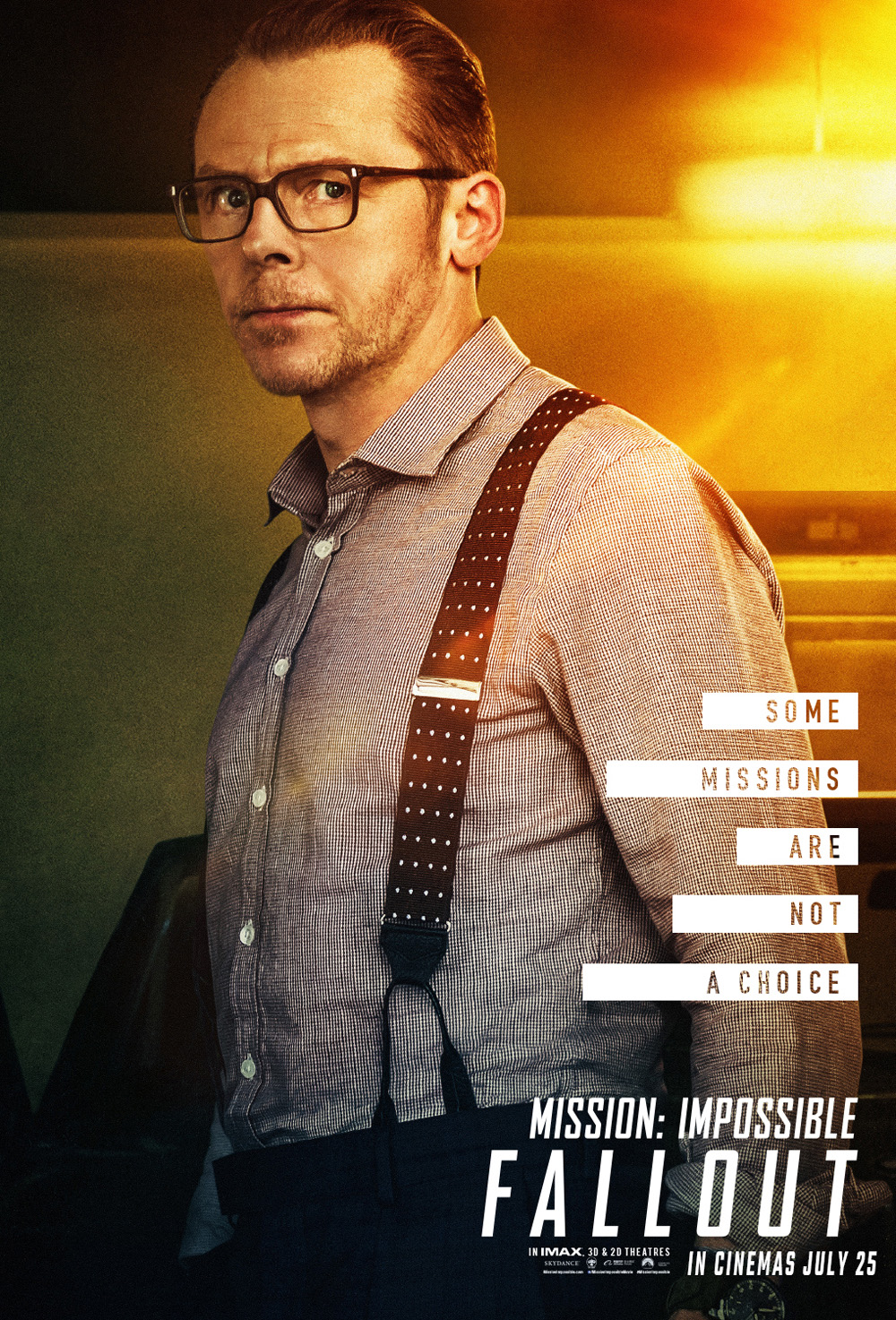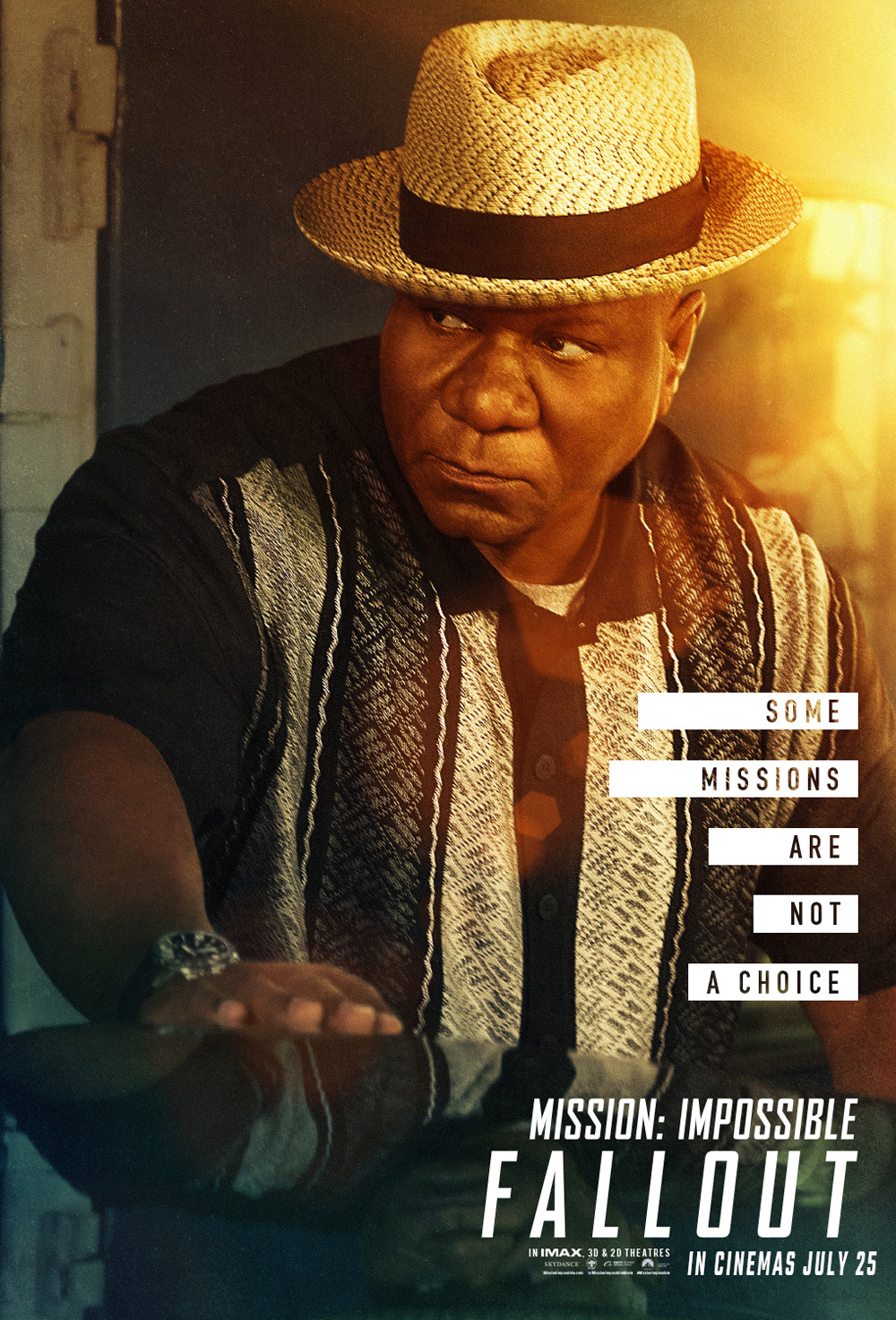 May 16, 2018
The Queen and Freddie Mercury biopic "Bohemian Rhapsody" releases its first teaser trailer.
"Bohemian Rhapsody" is a foot-stomping celebration of Queen, their music and their extraordinary lead singer Freddie Mercury, who defied stereotypes and shattered convention to become one of the most beloved entertainers on the planet.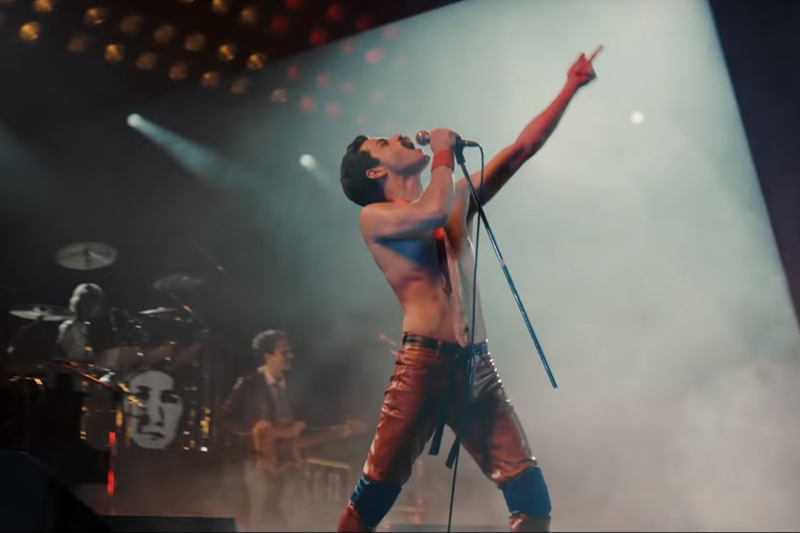 The film traces the meteoric rise of the band through their iconic songs and revolutionary sound, their near-implosion as Mercury's lifestyle spirals out of control, and their triumphant reunion on the eve of Live Aid, where Mercury, facing a life-threatening illness, leads the band in one of the greatest performances in the history of rock music. In the process, cementing the legacy of a band that was always more like a family, and who continue to inspire outsiders, dreamers and music lovers to this day.
The film opens in theaters on Nov. 2, 2018.
Watch the new teaser trailer below:
May 16, 2018
'Mamma Mia!' sequel drops lyric video of film's opening number
"What a mad day!" Universal Pictures unveils a lyric music video of the ABBA song "When I Kissed the Teacher," the opening number in the new musical comedy "Mamma Mia! Here We Go Again."
The song is performed in the film (and music video) by Lily James and co-stars Jessica Keenan Wynn, Alexa Davies and Celia Imrie who play the earlier incarnations of the film's girl group Donna & The Dynamos.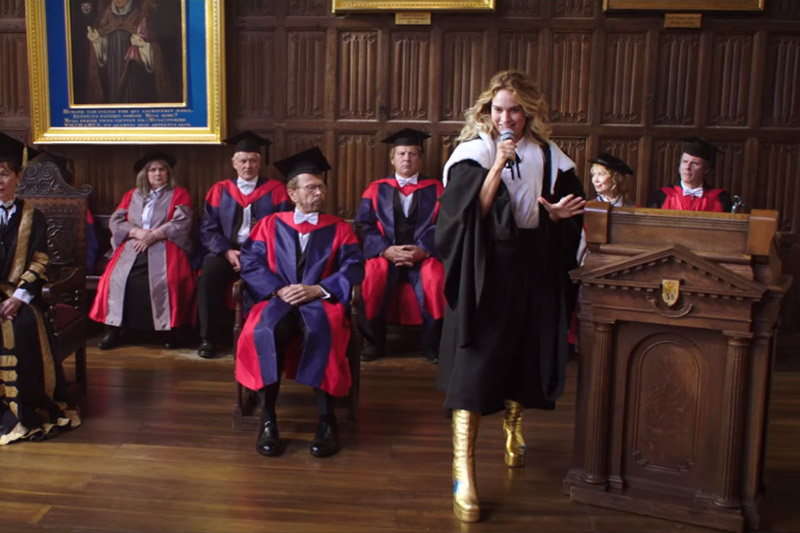 Ten years after "Mamma Mia! The Movie" grossed more than $600 million around the world, you are invited to return to the magical Greek island of Kalokairi in an all-new original musical based on the songs of ABBA. The film's original cast returns with new additions including James (Cinderella, Baby Driver).
Reprising their roles from "Mamma Mia! The Movie" are Academy Award® winner Meryl Streep as Donna, Julie Walters as Rosie and Christine Baranski as Tanya. Amanda Seyfried and Dominic Cooper reunite as Sophie and Sky, while Pierce Brosnan, Stellan Skarsgård and Oscar® winner Colin Firth return to play Sophie's three possible dads: Sam, Bill and Harry.
As the film goes back and forth in time to show how relationships forged in the past resonate in the present, James will play the role of Young Donna. Filling the roles of Young Rosie and Young Tanya are Davies (A Brilliant Young Mind) and Wynn (Broadway's Beautiful). Young Sam will be played by Jeremy Irvine (War Horse), while Young Bill is Josh Dylan (Allied) and Young Harry is Hugh Skinner (Kill Your Friends).
Check out the lyric video below and watch "Mamma Mia! Here We Go Again" in Philippine cinemas July 18.
May 10, 2018
"Solo: A Star Wars Story" releases featurette "Becoming Solo"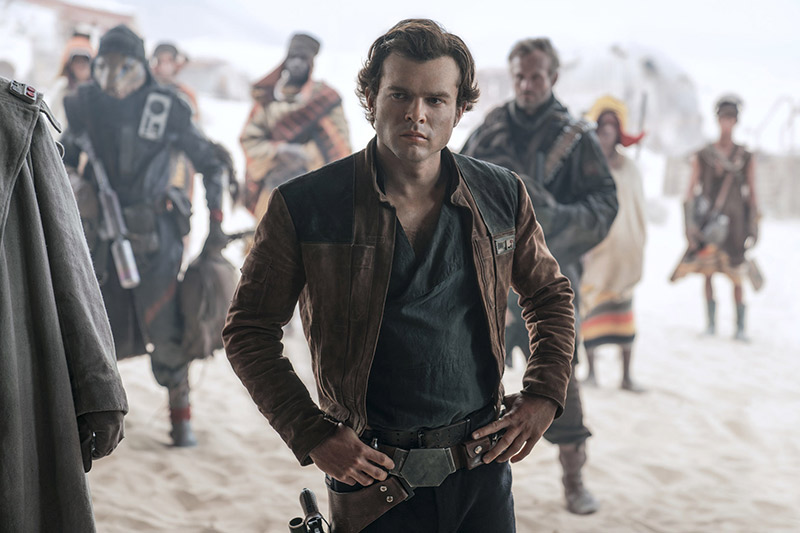 Board the Millennium Falcon and journey to a galaxy far, far away in "Solo: A Star Wars Story," an all-new adventure with the most beloved scoundrel in the galaxy. Through a series of daring escapades deep within a dark and dangerous criminal underworld, Han Solo meets his mighty future copilot Chewbacca and encounters the notorious gambler Lando Calrissian, in a journey that will set the course of one of the Star Wars saga's most unlikely heroes.

Take a peek at a new special look featuring director Ron Howard and the cast of "Solo: A Star Wars Story" as they share exciting new footage and insights into the young scoundrel Han in the new featurette entitled, "Becoming Solo."
"Solo: A Star Wars Story" will be showing in Philippine cinemas on May 23, 2018.
May 2, 2018
The highly anticipated follow up to the box office hit "Heneral Luna," "Goyo: Ang Batang Heneral" is finally coming to theaters on Sept. 5, 2018.
The film, starring Paulo Avelino as the hero of Tirad Pass, also casts Carlo Aquino, Arron Villaflor, Alvin Anson, Empress Schuck, among many others. It announced its official playdate alongside the release of a new teaser video and teaser poster on Wednesday.
"Tandaan mo kung sino ka."

Kilalanin si Gregorio del Pilar sa GOYO: Ang Batang Heneral. September 5, 2018#GoyoAngBatangHeneral pic.twitter.com/17s3SHuFXh

— Goyo: Ang Batang Heneral (@Heneral_Goyo) May 2, 2018
"Goyo: Ang Batang Heneral" is directed by Jerrold Tarog and produced by TBA Studios, Artikulo Uno Productions and Globe Studios.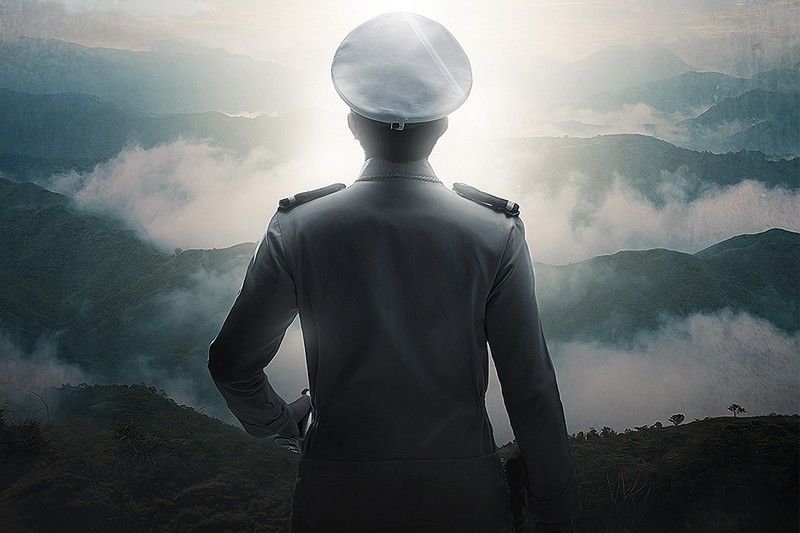 The highly anticipated follow up to the box office hit "Heneral Luna," "Goyo: Ang Batang Heneral" is finally coming to theaters on Sept. 5, 2018.
May 2, 2018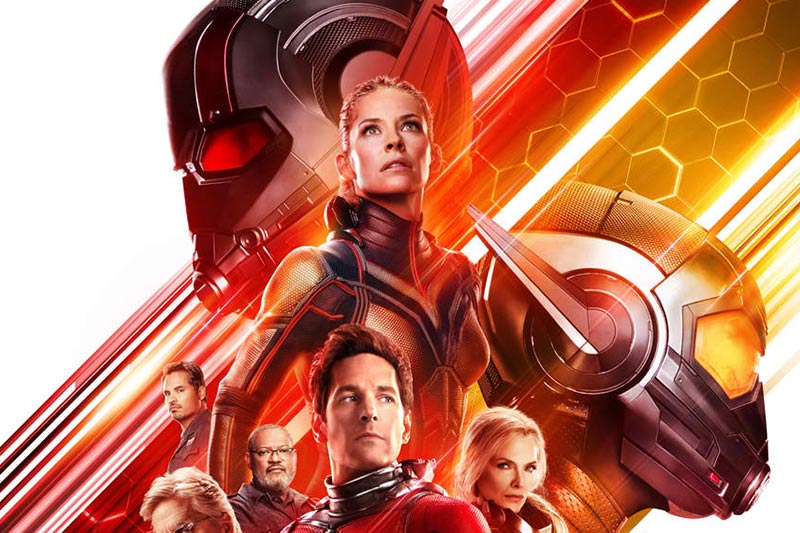 Brand new trailer and poster of 'Ant-Man and the Wasp' out
Marvel Studios releases the brand new official trailer and main poster of its upcoming action-adventure "Ant-Man and the Wasp," the highly anticipated sequel to the 2015 hit, "Ant-Man."
In the aftermath of "Captain America: Civil War," Scott Lang (Paul Rudd) grapples with the consequences of his choice as both a Super Hero and a father. As he struggles to rebalance his home life with his responsibilities as Ant-Man, he's confronted by Hope van Dyne (Evangeline Lilly) and Dr. Hank Pym (Michael Douglas) with an urgent new mission. Scott must once again put on the suit and learn to fight alongside the Wasp as the team works together to uncover secrets from the past.
The film opens in Philippine cinemas in July this year.
Watch the trailer here:
April 19, 2018
Final trailer of 'Jurassic World: Fallen Kingdom' released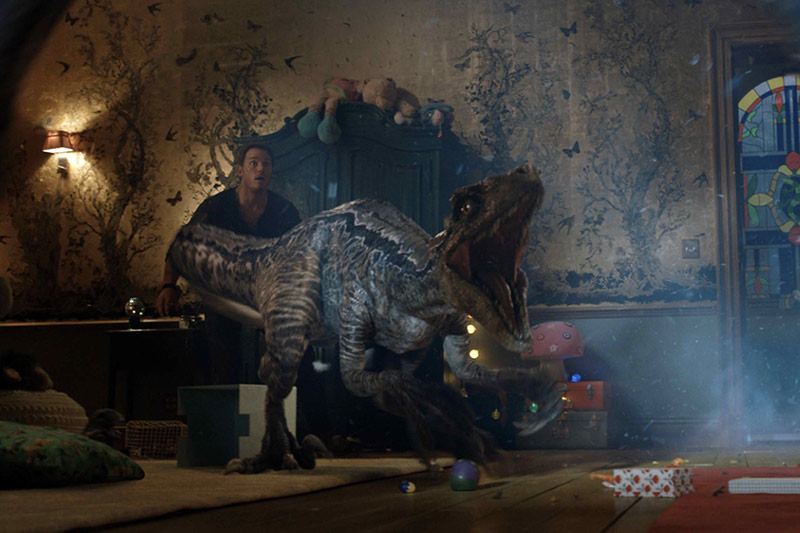 Universal Pictures releases the new and final trailer for "Jurassic World: Fallen Kingdom," the highly anticipated sequel to the blockbuster hit, Jurassic World.
It's been four years since theme park and luxury resort Jurassic World was destroyed by dinosaurs out of containment. Isla Nublar now sits abandoned by humans while the surviving dinosaurs fend for themselves in the jungles.
When the island's dormant volcano begins roaring to life, Owen (Chris Pratt) and Claire (Bryce Dallas Howard) mount a campaign to rescue the remaining dinosaurs from this extinction-level event. Owen is driven to find Blue, his lead raptor who's still missing in the wild, and Claire has grown a respect for these creatures she now makes her mission. Arriving on the unstable island as lava begins raining down, their expedition uncovers a conspiracy that could return our entire planet to a perilous order not seen since prehistoric times.
"Jurassic World: Fallen Kingdom" opens in Philippine cinemas on June 6, 2018.
Check out the trailer below:
April 17, 2018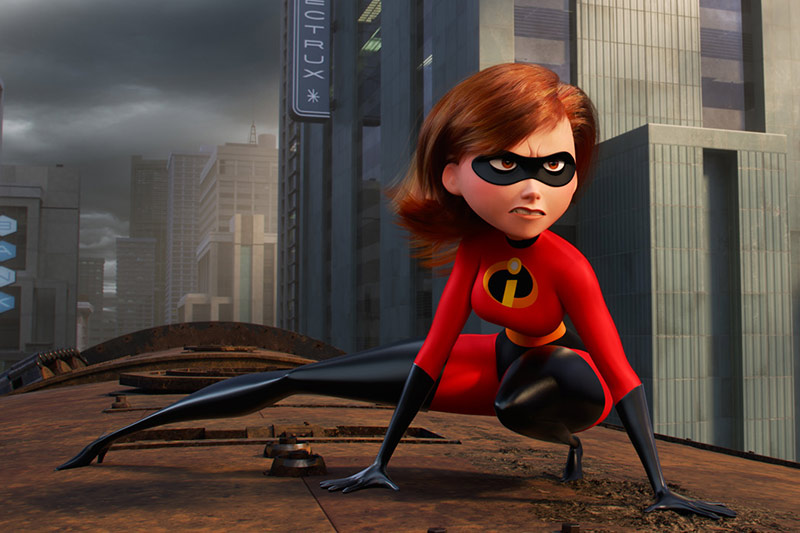 Elastigirl gets the spotlight in new 'Incredibles 2' trailer
Everyone's favorite family of superheroes is back in "Incredibles 2." But this time Helen Parr aka Elastigirl is in the spotlight, leaving Bob aka Mr. Incredible at home with kids Violet, Dash and Jack-Jack to navigate the day-to-day heroics of "normal" life.
It's a tough transistion for everyone, made tougher by the fact that the family is still unaware of baby Jack-Jack's emerging superpowers. When a new villain hatches a brilliant and dangerous plot, the family and Frozone must find a way to work together again—which is easier said than done, even when they're all Incredible.
Watch the brand new trailer here:
April 13, 2018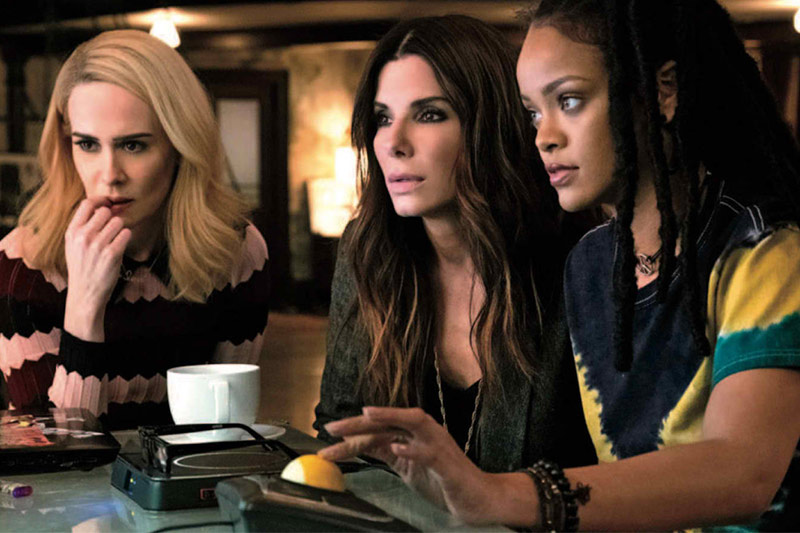 Official 'Ocean's 8' main trailer out
Five years, eight months, 12 days… and counting. That's how long Debbie Ocean (Sandra Bullock) has been devising the biggest heist of her life. She knows what it's going to take—a team of the best in their field, starting with her partner-in-crime Lou Miller (Cate Blanchett). Together, they recruit a crew of specialists: jeweler Amita (Mindy Kaling); street con Constance (Awkwafina); expert fence Tammy (Sarah Paulson); hacker Nine Ball (Rihanna); and fashion designer Rose (Helena Bonham Carter). The target is a cool $150 million dollars in diamonds—diamonds that will be around the neck of world-famous actress Daphne Kluger (Anne Hathaway), who will be center stage at the event of the year, the Met Gala. The plan is rock solid, but everything will need to be flawless if the team is going to get in and get away with the ice. All in plain sight.
"Ocean's 8" opens in Philippine cinemas on June 13.
Watch the official main trailer here:
March 23, 2018
'Pacific Rim Uprising' opens on Black Saturday
In the original "Pacific Rim," a Breach opened at the bottom of the Pacific Ocean, and through it emerged giant Kaiju, monsters engineered by the alien Precursors to move from dimension to dimension terraforming planets by exterminating the indigenous species and taking full territorial control.
These Kaiju unleashed their fury on coastal cities along the Pacific Rim, and proved virtually unstoppable with conventional weapons. Giant robotic warriors called Jaegers—piloted by humans connected by a neural bridge—were engineered to fight back.
Universal Pictures' new epic action-adventure "Pacific Rim Uprising" continues the mythology of a richly detailed, wholly original sci-fi universe.
It is the year 2035, 10 years after the events of the first film, in which humanity supposedly defeated the threat of the Kaiju. The war is over. The Breach, the gateway beneath the Pacific Ocean that spawned the Kaiju, has been closed, but the fear that these unrelenting beasts from another dimension may somehow rise again is ever-present.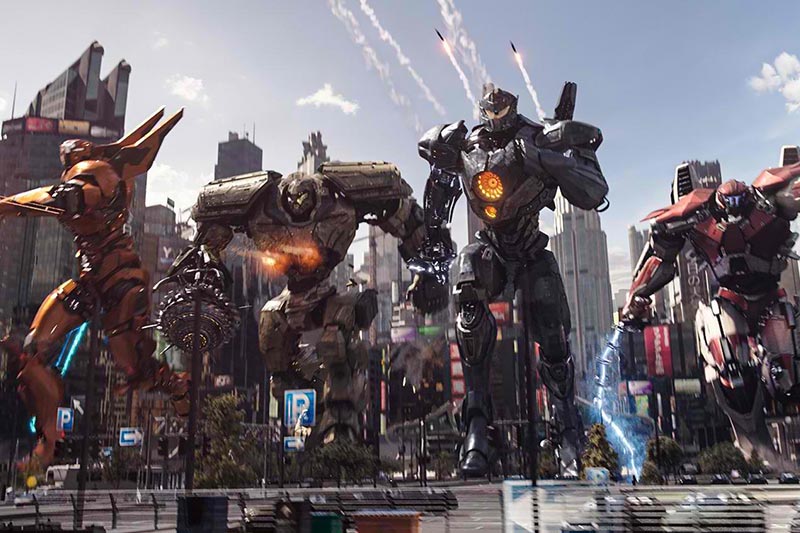 Vigilance has become a way of life, and the Pan Pacific Defense Corps has been reborn as a global force of highly advanced robotic warriors, with a new generation of young pilots at the helm. When an even more deadly Kaiju threat emerges, these young fighters—dubbed the Cadets—are powered by a drive to avenge and to protect what is left of the world they inherited.
"Pacific Rim Uprising" opens in Philippine cinemas on March 31. Check out its trailer here: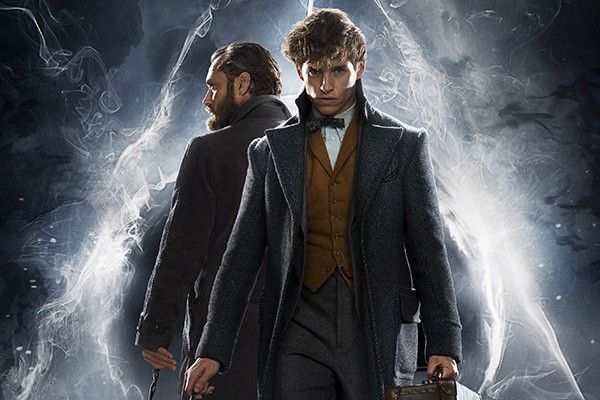 First look at 'Fantastic Beasts' sequel trailer
Get your wands ready, Warner Bros. Pictures has just revealed the official trailer of "Fantastic Beasts: The Crimes of Grindelwald."
Take your first look at the official teaser trailer below:
The film features an ensemble cast led by Eddie Redmayne, Katherine Waterston, Dan Fogler, Alison Sudol, Ezra Miller, Jude Law and Johnny Depp. It will be opening on November 16 in the Philippines.