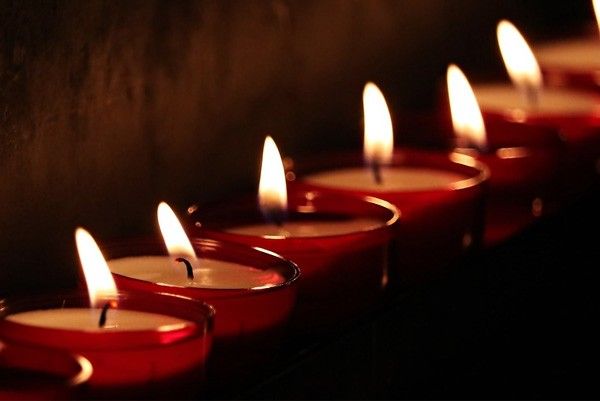 LATEST UPDATE: July 7, 2019 - 10:46am
LOCATION:
+ Follow Story
July 7, 2019
Joao Gilberto, the legendary Brazilian musician and songwriter who was a pioneer of the lilting, melodious music known as bossa nova, passes away, according to his son Joao Marcelo.
He was 88. The cause of death was not immediately known.
"My father has passed," the son, who lives in the US, wrote on Facebook. "His fight was noble, he tried to maintain dignity in light of losing his sovereignty."
Gilberto, whose soft voice singing "The Girl From Ipanema" in the 1960s made him world famous, was living alone in a borrowed house at the end, deeply in debt in Rio de Janeiro.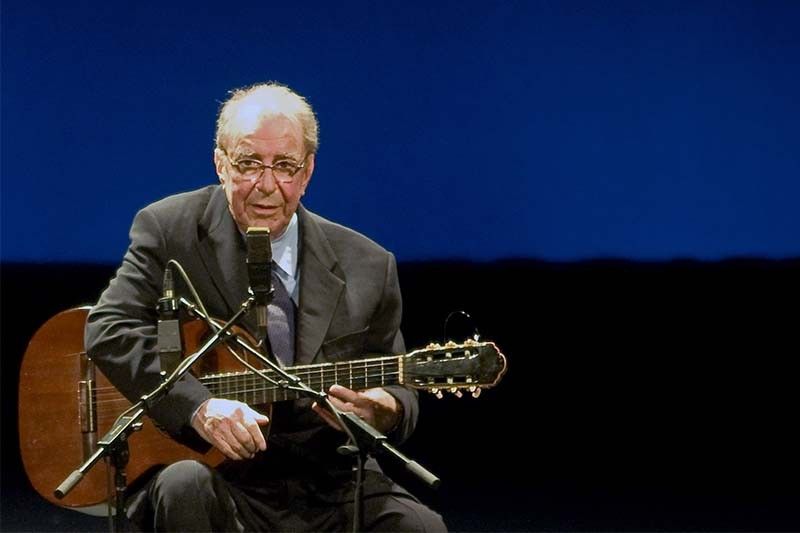 December 14, 2018
Nancy Wilson, the Grammy-winning "song stylist" and torch singer whose polished pop-jazz vocals made her a platinum artist and top concert performer, has died.
Wilson, who retired from touring in 2011, died after a long illness at her home in Pioneertown, a California desert community near Joshua Tree National Park, her manager and publicist Devra Hall Levy told The Associated Press late Thursday night. She was 81. — AP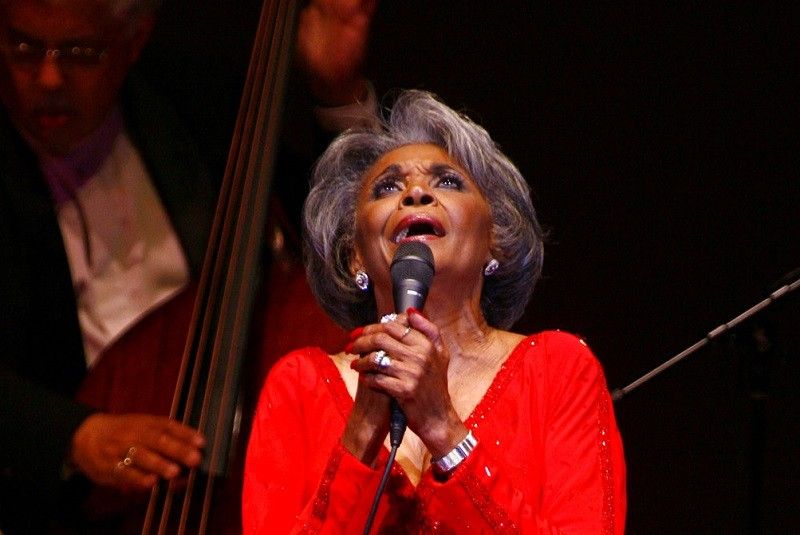 December 6, 2018
A crowd of about 300 invited guests, including Astros manager A.J. Hinch, has greeted the arrival of a plane carrying former President George H.W. Bush's remains to Texas.
The military aircraft, nicknamed Special Air Mission 41 in honor of the 41st president, landed in Houston on Wednesday evening after a flight from Washington. Bush will lie in repose overnight at St. Martin's Episcopal Church in Houston.
Among those in attendance were past and present members of Houston's various professional sports teams, including Hinch, former Texans receiver Andre Johnson and former Rockets player Calvin Murphy.
Bush was a big sports fan and regularly attended Astros, Rockets and Texans games. He and his wife, Barbara, could often be seen sitting behind home plate at Astros games. — AP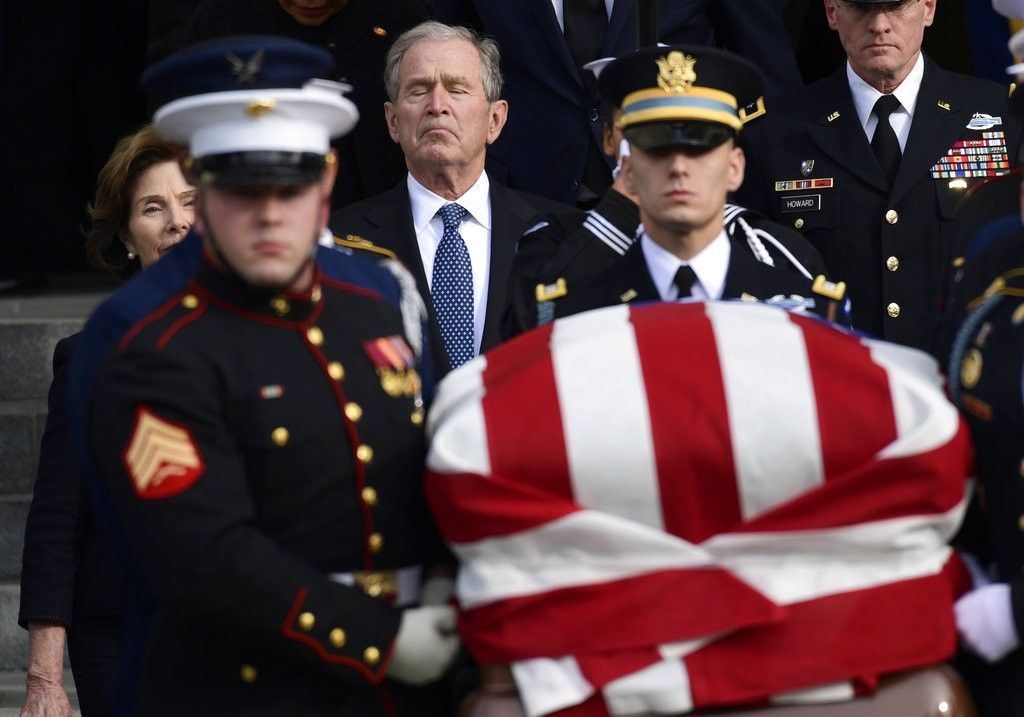 December 2, 2018
Flags fly at half-staff across the United States on Sunday as Americans prepare for a week of solemn tributes to George H.W. Bush, in his home state of Texas and in the US Capitol, a day after the former president died at age 94.
Tributes poured in from world leaders in memory of the 41st US president, who guided America through the end of the Cold War and launched the international campaign to drive Iraqi strongman Saddam Hussein's forces from Kuwait. -- Agence France-Presse
December 1, 2018
US President Donald Trump pays tribute to late former leader George H.W. Bush, praising his lifetime of service to the nation and "unflappable leadership" during the waning days of the Cold War.
"Melania and I join with a grieving nation to mourn the loss of former president George H.W. Bush," Trump says in a statement from Buenos Aires, where he was attending the G20 summit.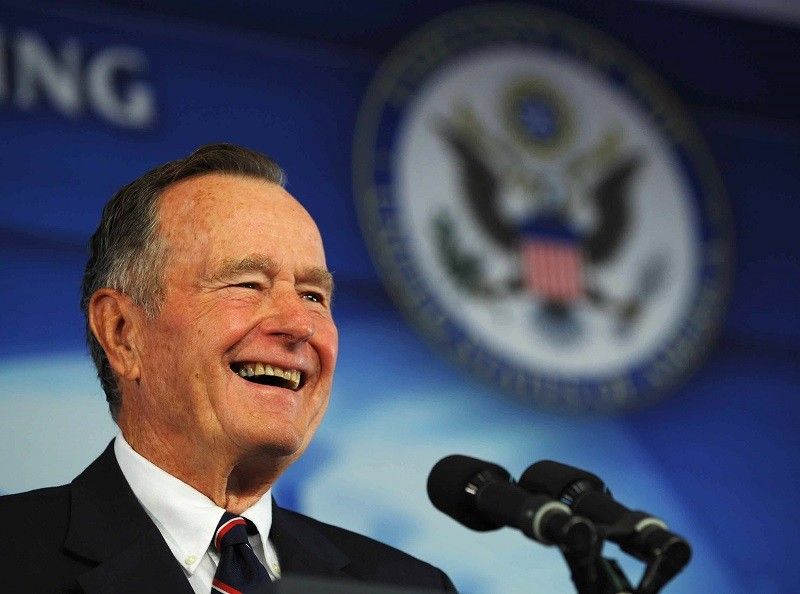 December 1, 2018
Former US President George Bush has died, according to his son. He was 94.
— AFP
November 28, 2018
Stephen Hillenburg, the biology teacher and creator of hit Nickelodeon series "SpongeBob SquarePants" has died. He was 57.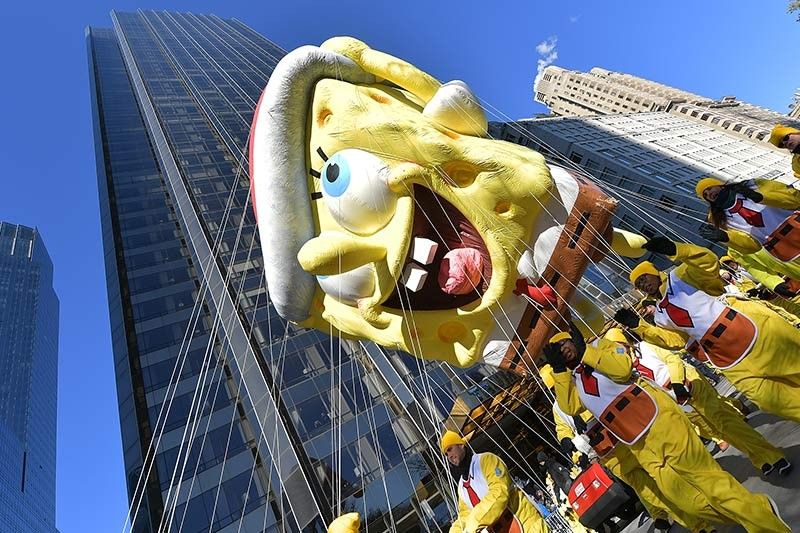 November 23, 2018
Business magnate and banker George Ty, passes away at age 86. He was known for founding Metrobank, one of the country's largest banking firms.
He was the chair of GT Capital Holdings, which has interests in banking, real estate, energy and automotives.
He served as chairperson of Toyota Autoparts Philippines Corp. and as director of San Miguel Corp., Maynilad Water Services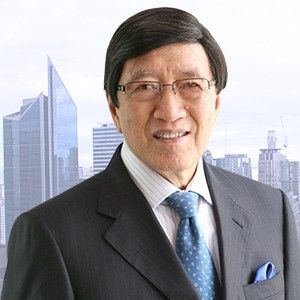 October 30, 2018
OPM icon Rico J. Puno died of cardiac arrest, his relatives say. He was 65.
In April 2015, the OPM legend underwent an open-heart surgery after experiencing chest pains on the set of the ABS-CBN's sitcom "Home Sweetie Home."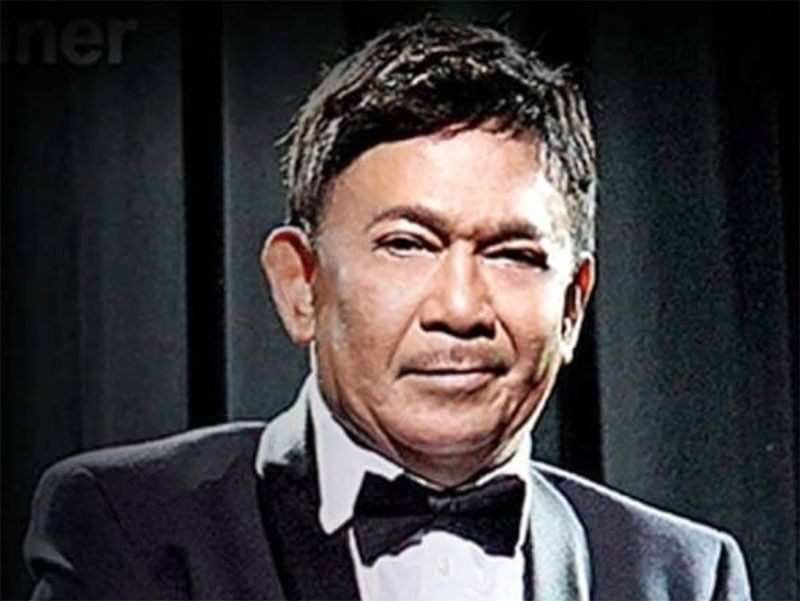 September 3, 2018
OPM band Hotdog member Rene Garcia passes away.
His band mate and brother Dennis confirmed the news on social media.
He said Rene died of cardiac arrest. Rene was 65.
The OPM duo is known for their hits "Annie Batungbakal," "Beh, Buti Nga," "Bongga Ka 'Day,
and "Manila among others.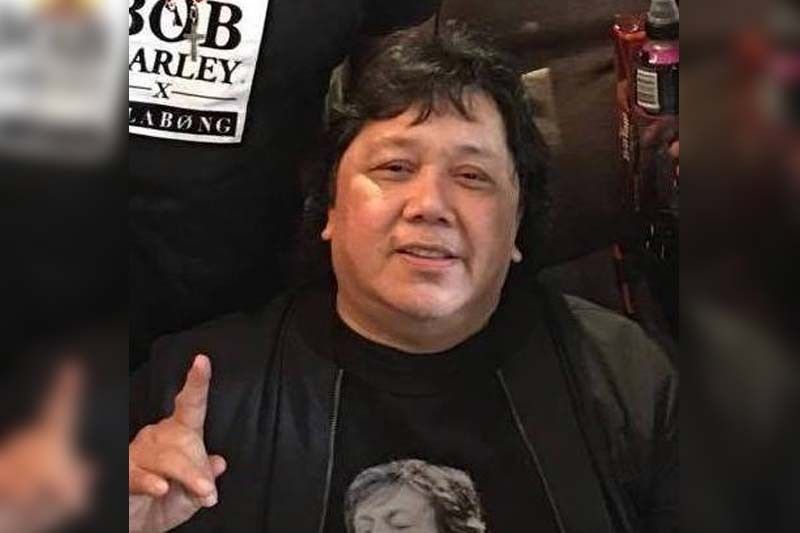 September 1, 2018
Aretha Franklin is in her final resting place.
The casket of the Queen of Soul was interred in a mausoleum at Woodlawn Cemetery in Detroit, just over two weeks after she died of pancreatic cancer at age 76.
Franklin's loved ones arrived at the cemetery after a 10-mile processional through her hometown from Greater Grace Temple, where an eight-hour service of songs, sermons and speeches was held earlier in the day.
Woodlawn is also home to the graves of Franklin's father, two more of his daughters, and civil rights luminary Rosa Parks.
The interment ends the formal mourning for Franklin, who was dressed in four different outfits for open-casket viewings in the days leading up to the funeral.
She was buried in a gold dress and sparkling pumps. — AP
August 31, 2018
Organizers of Aretha Franklin's funeral insist it will be a service, not a show. Yet the Queen of Soul's final send-off certainly will encompass many elements, emotions and grand entrances that were hallmarks of her more than six decades on sacred and secular stages.
And it boasts a lineup of speakers and singers that would rival any of the hottest revues, past or present. — AP
August 29, 2018
Ariana Grande will be among the performers who will pay tribute to Aretha Franklin at her funeral Friday.
Grande will be among entertainers Steve Wonder, Jennifer Hudson, Fantasia, Faith Hill, Shirley Caesar, Chaka Khan and more. Franklin's rep, Gwendolyn Quinn, says Franklin met Grande when the two performed at the White House in 2014 for then President Barack Obama and first lady Michelle Obama as part of the "Women of Soul" concert. Quinn says Franklin enjoyed meeting Grande at the time. Franklin's family was moved by Grande's performance of "(You Make Me Feel Like) A Natural Woman" after Franklin's Aug. 16 death.
Grande performed the song with The Roots on "The Tonight Show Starring Jimmy Fallon."
Besides performers, speakers include former President Bill Clinton, the Rev. Jesse Jackson and Smokey Robinson. — AP
August 26, 2018
Israeli Prime Minister Benjamin Netanyahu says his country salutes Sen. John McCain as a "great American patriot and a great supporter of Israel."
Netanyahu says Sunday he is deeply saddened by McCain's passing at the age of 81 and will always treasure his friendship.
McCain was a frequent visitor to Israel who backed it in the Senate and strongly opposed the nuclear ambitions and militancy of its archrival Iran.
Netanyahu says McCain's "support for Israel never wavered. It sprang from his belief in democracy and freedom." -- AP
August 26, 2018
Several leaders including his former political rivals and colleagues, extend their respective condolences and sympathies to the loved ones of US senator John McCain who died Sunday (Philippine time) following a battle with brain cancer. He was 81.
Ex-president Barack Obama, the Democrat to whom McCain lost the presidency in the 2008 elections, says "we are all in his debt."
"John McCain and I were members of different generations, came from completely different backgrounds and competed at the highest level of politics," Obama said in a statement.
"But we shared, for all our differences, a fidelity to something higher -- the ideals for which generations of Americans and immigrants alike have fought, marched and sacrificed."
Former vice president Al Gore -- who served under Democrat Bill Clinton -- says "I always admired and respected John from the opposite side of the aisle, because he thrived under pressure, and would work to find common ground, no matter how hard."
President Donald Trump, who once mocked McCain's war record, says he sent his "deepest sympathies and respect."
McCain had been a rare and outspoken Republican critic of Trump, accusing him of "naivete," "egotism" and of sympathizing with autocrats. —AFP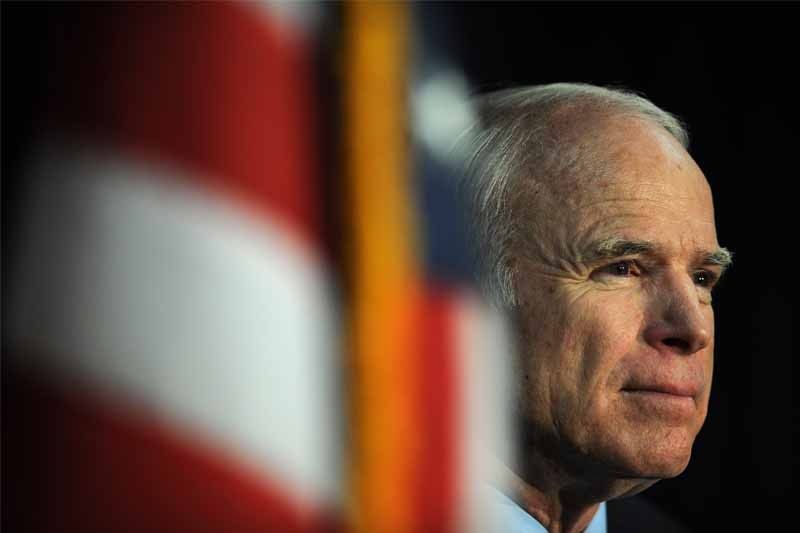 August 18, 2018
The MTV Video Music Awards plans on honoring the legacy of Aretha Franklin — they're just not sure how they will do it.
The VMAs will air live Monday. Show executive producer Jesse Ignjatovic says that his team is "working on a lot of different options." — AP
August 17, 2018
Celebrities react to the death of soul icon Aretha Franklin, who died Thursday.
I'm one of the lucky ones to have seen Aretha perform in the very beginning of her career. She was amazing then and just became greater through the years. Talk about R.E.S.P.E.C.T., we have it for you, Aretha. You will never be forgotten.

— Dolly Parton (@DollyParton) August 16, 2018
This photo was taken in 2012 when Aretha & I performed at a tribute celebration for our friend Marvin Hamlisch. It's difficult to conceive of a world without her. Not only was she a uniquely brilliant singer,but her commitment to civil rights made an indelible impact on the world pic.twitter.com/Px9zVB90MM

— Barbra Streisand (@BarbraStreisand) August 16, 2018
We'll miss you Queen. #ArethaQueenForever pic.twitter.com/hus3lw5pwG

— Oprah Winfrey (@Oprah) August 16, 2018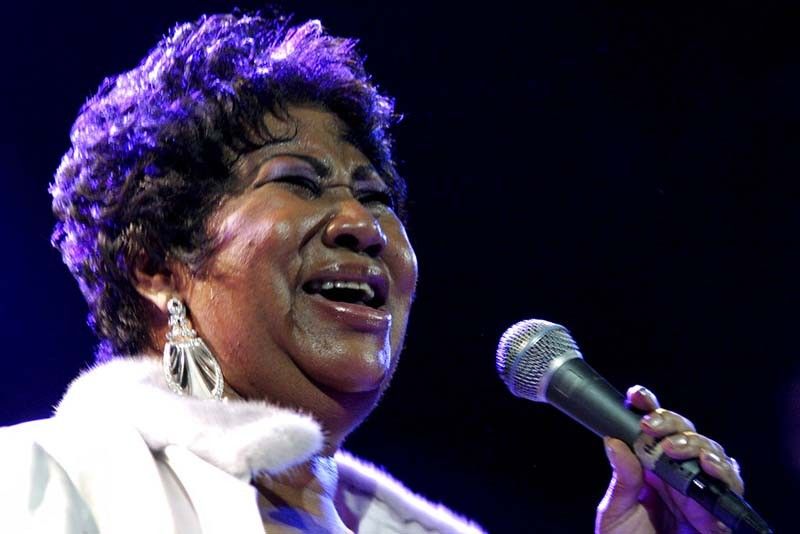 June 24, 2018
A major public memorial is planned at a Florida arena for rising rap star XXXTentacion (ex-ex-ex-ten-ta-see-YAWN), who was shot and killed this week.
The family of the 20-year-old rapper whose real name is Jahseh Dwayne Onfroy announced Saturday that a memorial will be held next Wednesday at BB&T Center, a 20,000 seat arena that is home to hockey's Florida Panthers.
A flyer posted to XXXTentacion's Instagram page invites fans to "come say your final goodbye."
The rapper was fatally shot in his BMW as he left an upscale motorcycle dealership in Florida on Monday. A 22-year-old suspect was arrested Wednesday and charged with murder.
XXXTentacion, who sported dreadlocks and facial tattoos, had his second album reach No. 1 in March and had a top 10 hit with "Sad!" — AP
June 7, 2018
The husband and business partner of designer Kate Spade, who died in an apparent suicide, says she suffered from depression and anxiety for many years.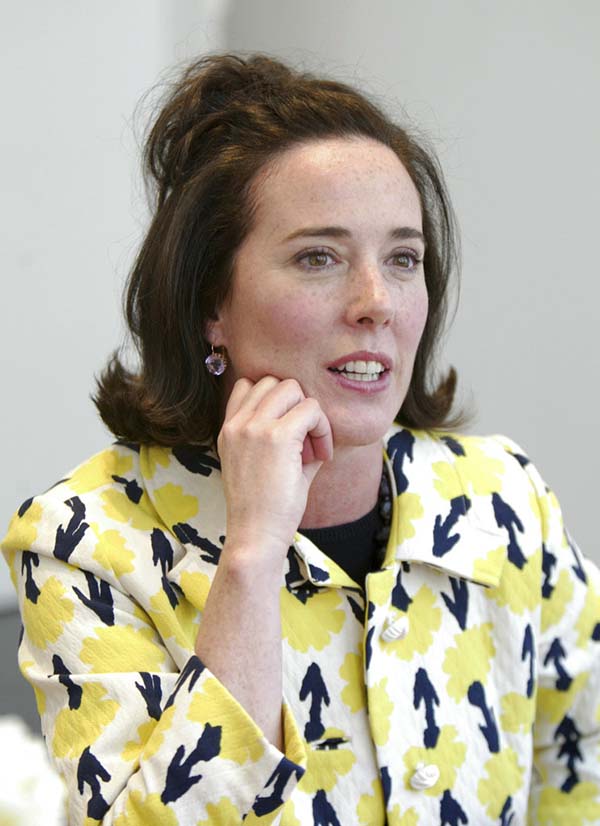 The designer was found hanged in the bedroom of her Park Avenue apartment Tuesday morning. She was 55 and had a 13-year-old daughter. — AP
June 2, 2018
Chicago bluesman Eddy Clearwater, lauded for his guitar playing and flamboyant showmanship, has died of heart failure.
Alligator Records announced Clearwater, 83, died Friday in Skokie, Illinois.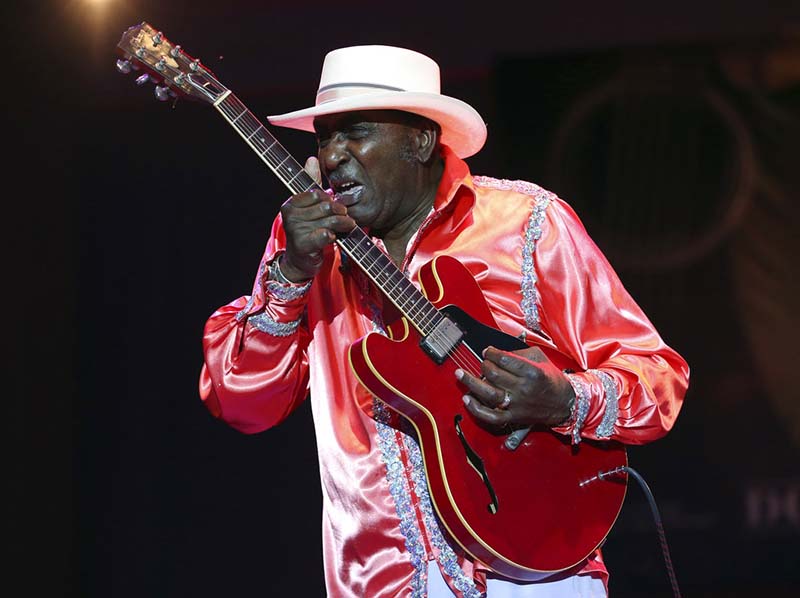 Known as "The Chief," Clearwater was born Edward Harrington in Macon, Mississippi. A self-taught guitarist, he began his career in Birmingham, performing with gospel music groups, including the Five Blind Boys of Alabama. After moving to Chicago in 1950, Clearwater drifted into the blues, making a name for himself as Guitar Eddy.
May 15, 2018
Author Tom Wolfe, who chronicled everything from hippies to the space race before turning his sharp eye to fiction, has died. He was 87.
Wolfe's agent Lynn Nesbit told The Associated Press that Wolfe died in a New York City hospital.
The "new journalism" reporter and novelist insisted that the only way to tell a great story was to go out and report it. His writing style was rife with exclamation points, italics and improbable words.
Among his acclaimed books were "The Right Stuff" and "The Bonfire of the Vanities."
May 13, 2018
Former Sen. Edgardo Angara passed away on Sunday morning due to an apparent heart attack. He was 83.
The news of the late senator's passing was confirmed by his son Sen. Sonny Angara.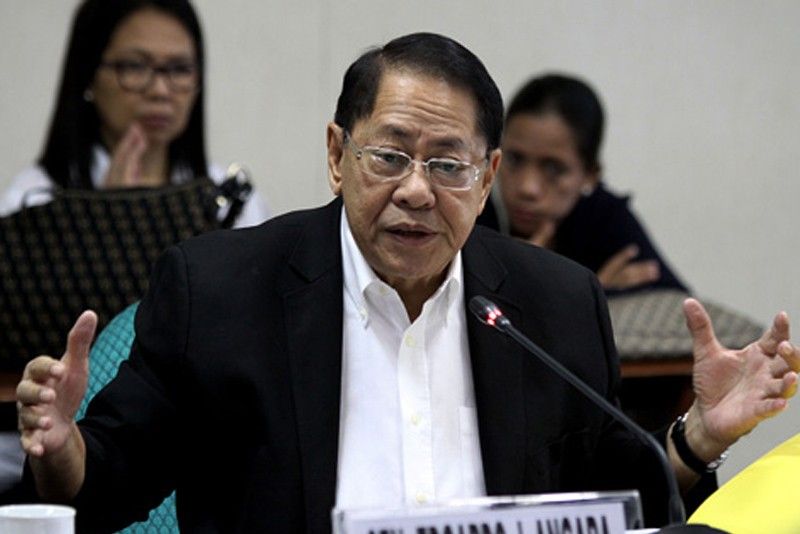 May 6, 2018
Palace extends its deepest condolences to the family, friends and colleagues of renowned National Artist for Literature, Dr. Cirilo Bautista.
Bautista died at the age of 76.
"We remember him as one of the country's most passionate authors, whose devotion to the study of Literature paved the way for more Filipinos to develop their creative talent," Presidential Spokesperson Harry Roque said.
"Dr. Bautista's contribution to the continuous growth and progress of Philippine literature will always be inscribed in the pages of our nation's history. His teachings and literary works will live on forever," he added.
April 21, 2018
Music producer Nile Rodgers is expressing sorrow at the death of DJ star Avicii (ah-VEE'-chee), with whom he developed a close friendship during their collaborations.
Rodgers says he considered the Swedish-born DJ his "little brother" and one of the best melody writers he ever worked with. He's among many stars and fans mourning Avicii, who was found dead in Muscat, Oman, on Friday at age 28.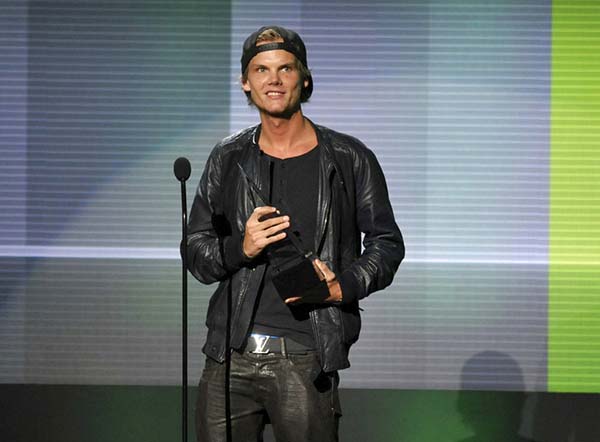 Rodgers says his last performance with Avicii was three years ago and was a painful experience because the DJ was drunk.
The DJ suffered acute pancreatitis, in part due to excessive drinking. — AP
April 13, 2018
Lawyer and Marcos loyalist Oliver Lozano died of a heart attack yesterday. He was 78.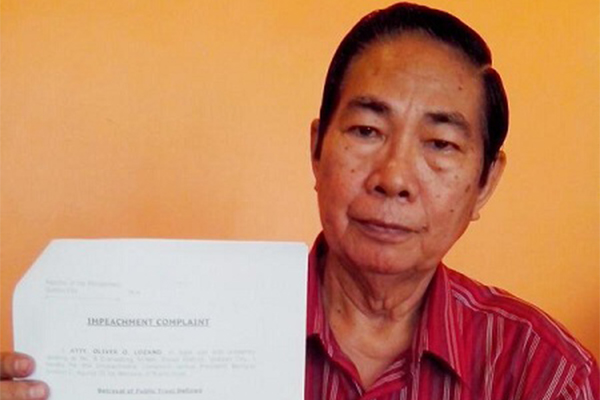 March 20, 2018
Cirque du Soleil performer plunges to his death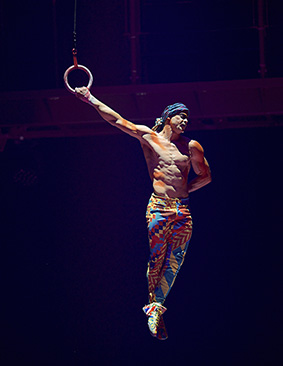 This Sept. 24, 2017 photo provided by Michael Kass shows Yann Arnaud during a Cirque du Soleil performance in Toronto. Arnaud died early Sunday, March 18, 2018, after falling while performing during a show on Saturday in Tampa, Florida. Photo by Michael Kass via AP
March 15, 2018
Former President Bill Clinton says that he and wife Hillary are saddened by the death of physicist Stephen Hawking, who died at age 76 on Wednesday.
Buckingham Palace says Queen Elizabeth II has sent a private message of condolence to the family of Hawking.
Top physicists working at the world's largest particle accelerator, head of the Vatican's astronomical observatory, Sweden's Royal Academy of Sciences and several other organizations paid tribute to Hawking.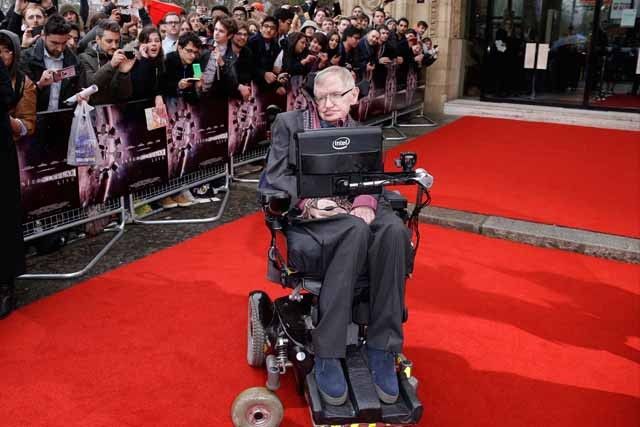 March 14, 2018
Renowned British physicist Stephen Hawking, whose mental genius and physical disability made him a household name and inspiration across the globe, has died at age 76, a family spokesman says.
FULL STORY: British scientist Stephen Hawking dead at age 76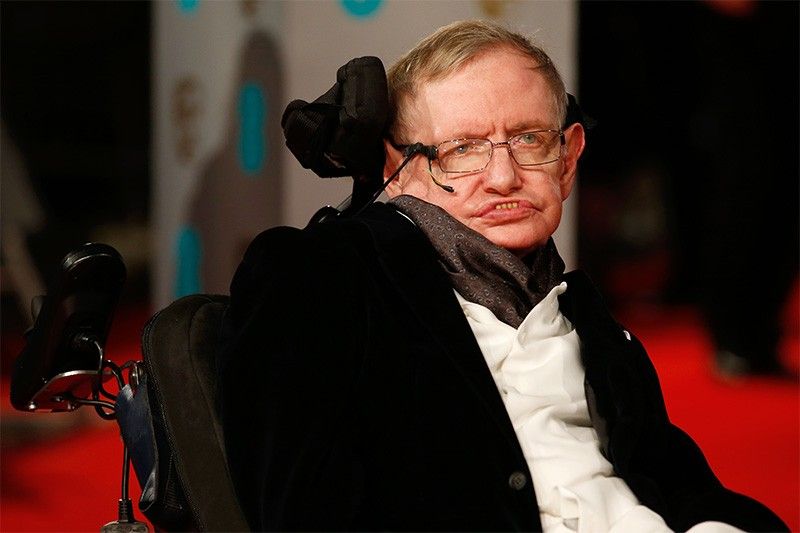 Veteran screen and theater actor Bernardo Bernardo passes away at age 73, his niece Susan Vecina Santos announces in a Facebook post.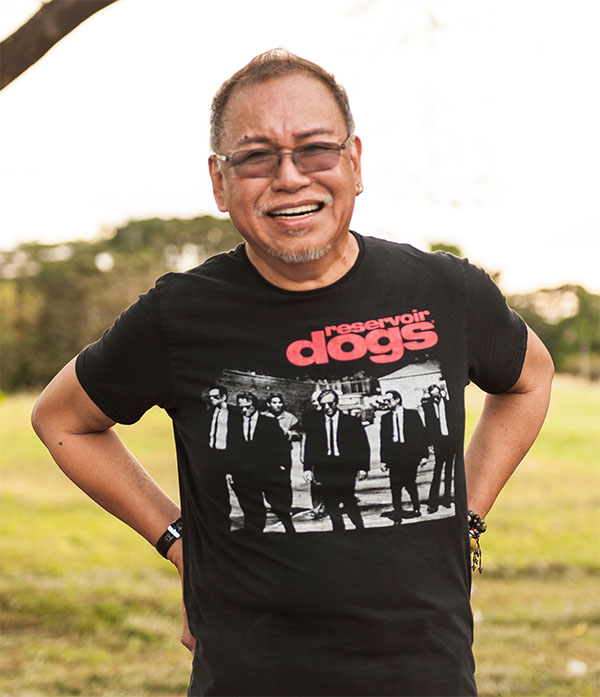 Bernardo Bernardo is seen in this undated photo by the UP Film Institute where he taught an acting course. Bernardo held masters degrees in education from the University of Pheonix and in acting from the University of California, Santa Barbara.
Bernardo's demise came after undergoing treatment months ago for a tumor in his pancreas.