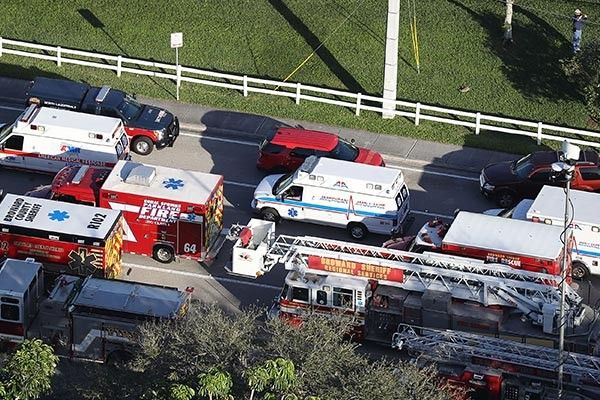 LATEST UPDATE: March 21, 2018 - 8:03am
+ Follow Story
March 21, 2018
Florida's governor is offering to station state troopers at the high school where 17 people were killed last month.
Gov. Rick Scott sent a letter Tuesday to Broward County Sherriff Scott Israel and Broward County Superintendent Robert Runcie requesting that immediate action be taken to require an armed law enforcement officer to secure every point of entry at Marjory Stoneman Douglas High School while students are on campus.
The letter says the state is willing to provide assistance from the Florida Highway Patrol until a more permanent safety plan can be put into place. Scott says he continues to hear from parents who lost their children in the Feb. 14 shooting, and they are still concerned about student safety at the school.
Zachary Cruz, the younger brother of Nikolas Cruz, the teen charged in the shooting, was arrested at the school on a trespassing charge Monday. — AP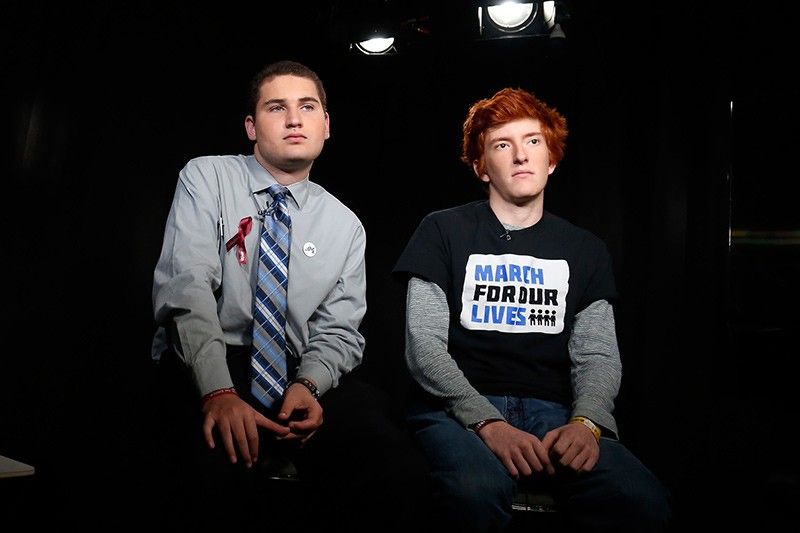 March 21, 2018
Authorities say a Florida deputy has been suspended for sleeping while on duty at a Florida school where 17 people were killed last month.
A Broward Sheriff's Office news release says Deputy Moises Carotti was suspended with pay Tuesday pending the outcome of an internal affairs investigation.
The release says a student approached a sheriff's office sergeant who was patrolling the interior of Marjory Stoneman Douglas High School shortly after 5 p.m. Monday and told the sergeant that Carotti was asleep in his patrol car. The sergeant reported finding the marked patrol vehicle and waking Carotti with a knock on the window.
Another deputy was sent to replace Carotti for that shift.
A telephone message left with the Broward Sheriff's Office Deputies Association wasn't immediately returned.
Earlier Monday afternoon, 18-year-old Zachary Cruz, the brother of the teen charged in the shooting, was arrested at the school on a trespassing charge. — AP
March 14, 2018
From Maine to Hawaii, thousands of students in the US plan to stage walkouts to protest gun violence, one month after the deadly shooting inside a high school in Parkland, Florida.
Organizers say nearly 3,000 walkouts are set in the biggest demonstration yet of the student activism that has emerged following the massacre of 17 people at Marjory Stoneman Douglas High School.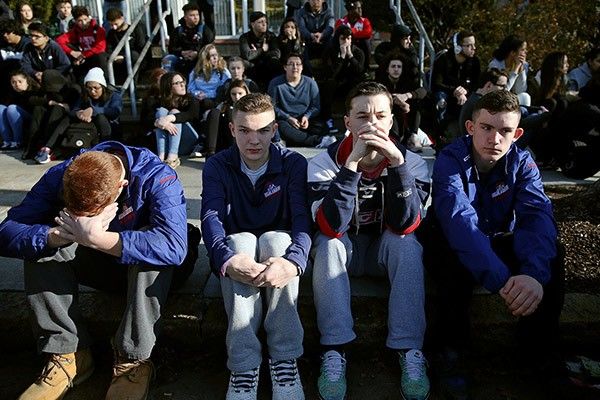 March 6, 2018
The Florida Senate passes a school safety bill that will place new restrictions on rifle sales, allow some teachers to carry guns in schools and create new school mental health programs.
The Senate voted 20-18 Monday (Tuesday, Manila time) for the bill that's a response to the February 14 school shootings in Parkland that left 17 people dead.
Few, if any, senators were completely happy with the legislation. Many Republicans don't like the idea of raising the minimum age to buy rifles from 18 to 21 or creating a waiting period to purchase the weapons.
Many Democrats think the bill didn't go far enough because it doesn't include a ban on assault-style rifles or large-capacity magazines.
The Senate amended the bill to put limits on which teachers could participate in a proposed program to carry guns in schools.
Florida's House has not yet taken up its version of the bill.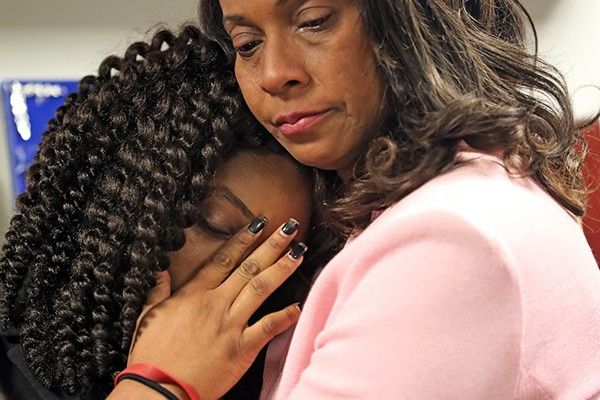 At least 15 people were killed Wednesday (Thursday, Manila time) in a shooting rampage at a Florida high school apparently carried out by a former student, US media reported.
ABC News, citing two unnamed law enforcement officers at the scene, put the death toll at 15, while CNN, also citing unnamed law enforcement sources, said 16 people had been killed. — Agence France-Presse
View full article here.