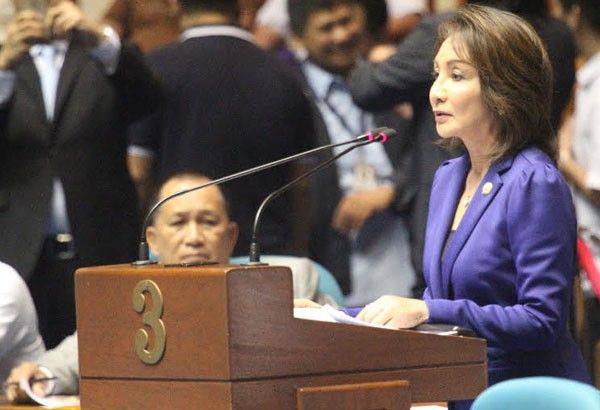 Ombudsman dismisses Rep. Gwendolyn Garcia
LATEST UPDATE: February 14, 2018 - 9:39am
+ Follow Story
February 14, 2018
The camp of Chief Justice Maria Lourdes Sereno denies that she had a hand in the Office of the Ombudsman's order to dismiss Deputy House Speaker Gwendolyn Garcia (Cebu) over the purchase of the a P100-million Balili property in 2008.
Garcia previously claimed that her dismissal was due to her involvement in the impeachment proceedings against Sereno.
House Speaker Pantaleon Alvarez, meanwhile, refuses to have Garcia dismissed, defying the Ombudsman. The anti-graft agency is tasked by the Constitution to order a public official removed, suspended, demoted, fined, censured or prosecuted.
Ombudsman Conchita Carpio-Morales orders the dismissal from service of Cebu Rep. Gwendolyn Garcia for grave misconduct.