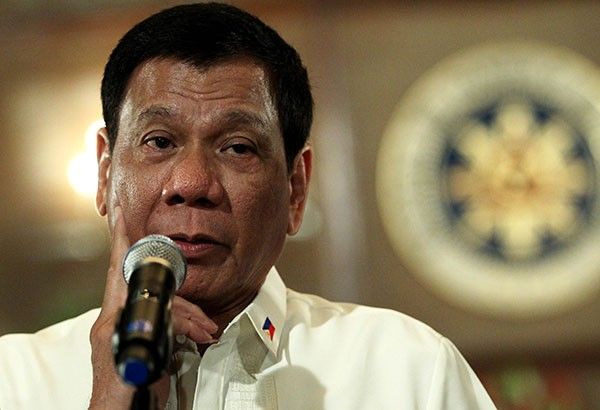 Duterte's tirades against Catholic Church
LATEST UPDATE: December 6, 2018 - 3:12pm
+ Follow Story
December 6, 2018
The Commission on Human Rights says that President Rodrigo Duterte's statements against religious persons "are gravely alarming" and could embolden violence against people deemed as critics of the government.
"Churches and priests, such as in the case of Bishop Pablo Virgilio David of Caloocan, work directly with communities and families, who continue to suffer the many forms of human rights violations allegedly stemming from the government's drug campaign," says CHR spokesperson Jacqueline Ann de Guia.
"Instead of calling them useless, the government must take their concerns as valid challenges from the ground and as means to improve, rather than degrade, protection of human rights of all," she adds.
November 29, 2018
Archbishop Romulo Valles, president of the Catholic Bishops' Conference of the Philippines, says he is "saddened and disturbed" by statements against Caloocan Bishop Pablo Virgilio David "that allege that [he] had commited actions that question his identity."
Valles, who is bishop in President Rodrigo Duterte's bailiwick of Davao City, did not name who the statements were from, but David has been in the president's crosshairs in recent days. David has also had sharp words for the president, whom he has referred to as a "sick man."
"Let us pray in a special way for Bishop David, that the Lord grant him more strength, as well as calmness and peace in this difficult situation," the CBCP president also says.
The Palace asked the public to give President Rodrigo Duterte an "allowance for mistakes" as he is only human.
Presidential Communications Assistant Secretary Ana Maria Banaag told government radio station dzRB Sunday that the president also gets irritated by criticisms just like other people.
"Tao din lang naman ang ating presidente 'di ba (Our president is also human right)? He is a working president. He works hard, he gets tired. Sometimes he gets annoyed."