APEC 2022
November 19, 2022 | 1:49pm
+ Follow Story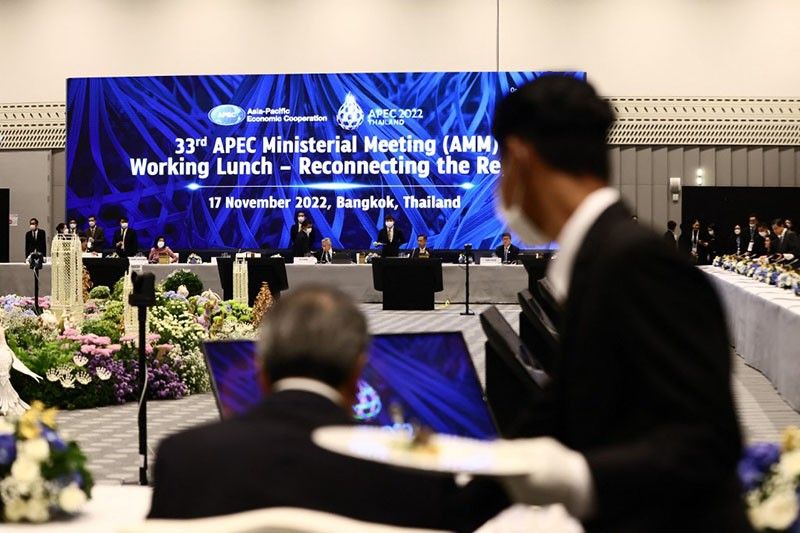 November 19, 2022
Asia-Pacific leaders add their voices to international pressure on Russia over its invasion of Ukraine, issuing a summit statement saying "most" of them condemned the war.
"Most members strongly condemned the war in Ukraine and stressed it is causing immense human suffering and exacerbating existing fragilities in the global economy," the 21 leaders of the Asia-Pacific Economic Cooperation forum says.
The statement, also signed off on by APEC members Russia and China, followed the wording of a G20 declaration issued last week. — AFP
November 17, 2022
State broadcaster CCTV reports Chinese President Xi Jinping arrived in Thailand on Thursday for a summit of the Asia-Pacific Economic Cooperation (APEC) forum focused on pandemic recovery and the war in Ukraine.
"In the afternoon of 17 November, (Xi) arrived on a charter flight in Bangkok, Thailand... At the invitation of Thai Prime Minister Prayut (Chan-o-Cha), (Xi) will attend the 29th Asia-Pacific Economic Cooperation Economic Leaders' Meeting in Bangkok from November 17-19, and also make a state visit to Thailand," CCTV says. — AFP
Monitor this page for updates on the Asia-Paci?c Economic Cooperation (APEC) summit in Thailand. Photo from the AFP.