Elon Musk's acquisition of Twitter
December 21, 2022 | 9:23am
+ Follow Story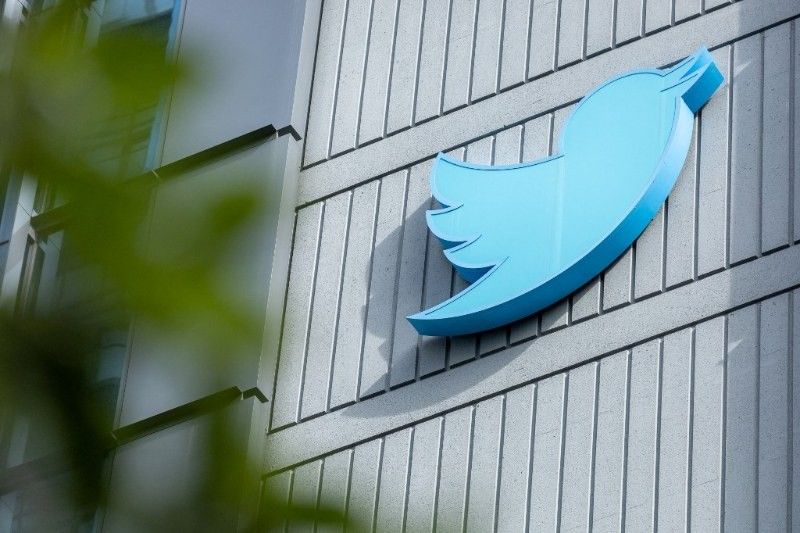 December 21, 2022
Elon Musk on Tuesday said that he doubted the reliability of a Twitter poll in which a majority of votes said he should step down as a CEO of the company.
Musk, who became sole owner of the platform on October 27, said earlier he would abide by the poll results but in a series of tweets, the tycoon indicated his belief that the vote may have been rigged by bots.
In the poll results which were posted on Monday, 57 percent of voters, or 10 million votes, favored Musk stepping down just eight weeks after he took ownership of the company for $44 billion.
But polling company HarrisX on Tuesday tweeted out their own poll of Twitter users, in which 61 percent of respondents voted to keep Musk as CEO.
"Interesting. Suggest that maybe we might still have an itsy bitsy bot problem on Twitter..." Musk said in a response. — AFP
December 19, 2022
Twitter announced Sunday it would no longer allow users to promote their accounts on a host of social media platforms including Facebook and Instagram -- the latest policy change by the company under its controversial new owner Elon Musk.
The move -- which also affects Mastodon, Post and Truth Social as well as third-party social media link aggregators such as linktr.ee and ink.bio -- comes after users started encouraging their followers to view their posts elsewhere, amid the sea changes at Twitter.
"Going forward, Twitter will no longer allow free promotion of specific social media platforms," it said in a statement.
"At both the Tweet level and the account level, we will remove any free promotion of prohibited 3rd-party social media platforms, such as linking out (i.e. using URLs) to any of the below platforms on Twitter, or providing your handle without a URL," the company explained. — AFP
December 12, 2022
Elon Musk on Sunday targeted America's outgoing top infectious disease official and key advisor of the US response to the Covid-19 pandemic, Anthony Fauci, in a viral tweet that sparked backlash.
"My pronouns are Prosecute/Fauci," the billionaire Twitter CEO said, alluding to the practice of indicating gender pronouns after one's name as well as the right-wing campaign to charge Fauci with crimes related to his involvement in US Covid policies.
Musk also posted a meme showing Fauci telling US President Joe Biden, "Just one more lockdown, my king..." -- in apparent criticism of the Covid mitigation measure Musk has repeatedly slammed but has not been deployed in the country for over a year.
Early in the pandemic, Musk tweeted that concern over the virus was "dumb" and since taking over Twitter has removed its policy targeting Covid misinformation. — AFP
December 1, 2022
Twitter owner Elon Musk says he met with Apple chief Tim Cook and "resolved the misunderstanding" that prompted him to declare war on the iPhone maker's App Store.
"Among other things, we resolved the misunderstanding about Twitter potentially being removed from the App Store," Musk tweets.
"Tim was clear that Apple never considered doing so." — AFP
December 1, 2022
Europe's top official for enforcing digital regulation warns Twitter boss Elon Musk hat he must do more to fight disinformation in order to comply with EU law.
The EU commissioner for the internal market, Thierry Breton, holds a video call with Musk and tells him "there is still huge work ahead" to bring the platform in line with Brussels' rules, according to an account of the call released to reporters. — AFP
November 25, 2022
Elon Musk tweets that "amnesty" for previously suspended Twitter accounts would begin "next week," after the majority of respondents on a 24-hour poll he had posted voted in favor of the move.
"The people have spoken. Amnesty begins next week," Twitter's new owner says, responding to his own post asking, "Should Twitter offer a general amnesty to suspended accounts, provided that they have not broken the law or engaged in egregious spam?" — AFP
November 20, 2022
Twitter's owner Elon Musk has pledged the platform will not become a "hellscape," but experts fear a staff exodus following mass layoffs may have devastated its ability to combat misinformation, impersonation and data theft.
Twitter devolved into what campaigners described as a cesspit of falsehoods and hate speech after recent layoffs cut half the company's 7,500 staff and fake accounts proliferated following its botched rollout of a paid verification system.
Further throwing the influential platform into disarray – and raising doubt about its very existence – reports said hundreds of employees chose to depart the company on Thursday in defiance of an ultimatum from Musk.
"The huge number of layoffs and resignations raises serious questions about content moderation and the security of user data," Cheyenne Hunt-Majer, from the nonprofit Public Citizen, told AFP. — AFP
November 19, 2022
Twitter owner Elon Musk says he had reinstated certain banned accounts on his site, but said no decision was made on welcoming back former US president Donald Trump.
Musk tweets that the accounts of comedian Kathy Griffin, psychologist Jordan Peterson and conservative parody site Babylon Bee "have been reinstated," but that the "Trump decision has not yet been made."
Twitter users have been watching closely to see whether Musk will reinstate Trump, banned for inciting last year's attack on the Capitol by a mob seeking to overturn the results of the 2020 election. — AFP
November 16, 2022
Twitter's new owner Elon Musk on Tuesday postponed the relaunch of the site's paid subscription service after a first attempt saw an embarrassing spate of fake accounts that scared advertisers.
"Punting relaunch of Blue Verified to November 29th to make sure that it is rock solid," Musk tweeted, delaying his new revamp, originally promised for Tuesday, by two weeks.
The bid for more time came after authentic-looking fake accounts proliferated on the website that Musk bought for $44 billion late last month, throwing his plans into chaos.
This forced Twitter last week to suspend the new paid checkmark system and reinstate a gray "official" badge on accounts belonging to public figures and major businesses. — AFP
November 11, 2022
A top security officer for Twitter resigned on Thursday as new owner Elon Musk's revamp of the platform saw a boomlet of fake accounts, drawing a rare warning from US regulators.
"I've made the hard decision to leave Twitter," tweeted chief security officer Lea Kissner, who reportedly stepped down with other key privacy or security executives.
The walk-outs came a day after the chaotic launch of new features introduced by Musk following his $44 million buyout of the influential one-to-many messaging app.
It unveiled its long-awaited Twitter Blue subscription service, which allows users to pay $7.99 per month for a coveted blue tick, as well as a separate gray "official" badge for some high-profile accounts.
But Musk drew criticism when he scrapped the new gray label almost immediately, overshadowing the launch of the pay service, which is currently only available on the mobile app on iPhones and in the United States. — AFP
November 10, 2022
Twitter launches two new verification tools Wednesday but "killed" one of them hours later in a messy start to owner Elon Musk's campaign to revamp the influential platform following his $44 billion buyout.
The social media platform unveiled its long-awaited Twitter Blue subscription service, which allows users to pay $7.99 per month for a coveted blue tick, as well as a separate gray "official" badge for some high-profile accounts.
But the new gray label was almost immediately scrapped, overshadowing the launch of Twitter Blue, which is currently only available on the mobile app on iPhones and in the United States.
"I just killed it," Musk tweets hours after the new tag was added to government accounts, big companies and major media outlets.
"Please note that Twitter will do lots of dumb things in coming months. We will keep what works & change what doesn't," the world's richest man added. — AFP
November 10, 2022
US President Joe Biden says that Elon Musk's ties with foreign countries were "worthy" of scrutiny, amid questions over the Saudi acquisition of a stake in Twitter as part of the tycoon's blockbuster takeover.
"I think that Elon Musk's cooperation and/or technical relationships with other countries is worthy of being looked at," Biden says, answering a question from a reporter after a long pause.
"Whether or not he is doing anything inappropriate, I'm not suggesting that... That's all I'll say," he says.
November 8, 2022
Climate deniers looking to block action and "greenwashing" companies could have free rein on Twitter after Elon Musk's takeover, analysts warn as leaders pursued anti-warming efforts at the COP27 summit.
The Tesla billionaire and self-declared free-speech absolutist has fired thousands of staff -– with sustainability executives Sean Boyle and Casey Junod among those signing off from the platform last week.
Musk has promised to reduce Twitter's content restrictions and after the takeover announced plans to create a "content moderation council" to review policies.
"It's not clear what Mr Musk really plans to do. However... if he removes all attempts at content moderation, we can expect a surge of disinformation, as well as increases in misleading and greenwashing advertisements," says Naomi Oreskes, a professor of the history of science at Harvard University who has authored leading studies on climate misinformation.
"Greenwashing" means companies misleading the public about their impact on the planet through messages and token gestures.
"We may also see an increase in hateful comments directed towards climate scientists and advocates, particularly women," Oreskes says. — AFP
November 8, 2022
Verified Twitter accounts with millions of followers have been suspended after their user name was changed to Elon Musk, as the platform's users test the new owner's commitment to free speech he does not like.
Comedian Kathy Griffin, whose blue-ticked account has two million followers, was among those who were locked out after crossing the mercurial CEO.
Musk, who has previously described himself as a "free speech absolutist" tweeted Sunday that "any Twitter handles engaging in impersonation without clearly specifying 'parody' will be permanently suspended."
The Twitter account for h3h3Productions, which also changed its user name to Elon Musk, was also banned, despite labelling itself a parody.
User @jephjacques changed their display name to Elon Musk, and posted a series of satirical tweets referencing Musk's hands-on approach to his new company, including: "look can everyone just stop tweeting for a second? it's too fast for me to moderate by myself."
The account, which has over 80,000 followers was suspended a short time later. — AFP
November 6, 2022
Twitter on Saturday began rolling out a controversial new paid subscription system which the social network's unpredictable new owner, billionaire Elon Musk, ordered staff to build after taking over last week.
The platform's mobile app began offering an update that will allow users to sign up for the new version of Twitter Blue, which Musk has said will cost $8 a month, and is set to grant users a blue checkmark and perks such as less advertising in their feeds.
"Starting today, we're adding great new features to Twitter Blue," says the update, only on iPhones for now. "Get Twitter Blue for $7.99 a month if you sign up now."
In a tweet, the California-based company's director of product development Esther Crawford specified that the new service had yet to go live. -- AFP
November 6, 2022
Twitter co-founder and former CEO Jack Dorsey apologizes to company staff for growing the social media giant "too quickly" a day after roughly half of the company's 7,500 employees were fired by new owner Elon Musk.
"I realize many are angry with me," wries Dorsey, who co-founded Twitter in 2006 and stepped down as CEO last year.
"I own the responsibility for why everyone is in this situation: I grew the company size too quickly. I apologize for that," he says on Twitter. — AFP
November 5, 2022
Billionaire Elon Musk continues to tweet updates about his new company's activity as he began laying off employees following his takeover of the publicly listed social media giant.
Musk claims he had but to reduce the workforce, citing company losses of about $4 million a day. "Everyone exited was offered 3 months of severance, which is 50% more than legally required."
A thread on social media platform Twitter and the company behind it, after billionaire Elon Musk has taken over. (Main image by AFP/Constanza Hevia)