'Ginger hair, really short': Ed Sheeran shares struggles in four-part docuseries ahead of new album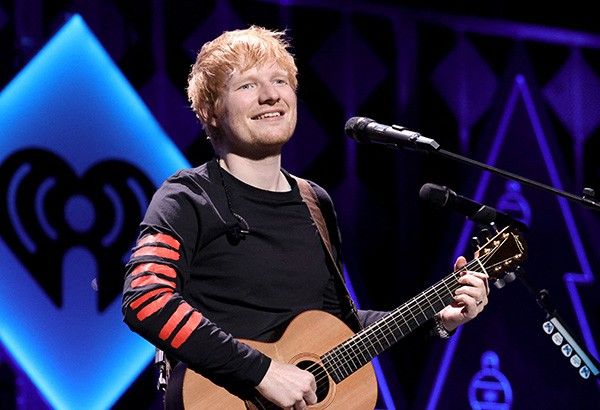 MANILA, Philippines — British singer-songwriter Ed Sheeran will be releasing the four-part documentary series "The Sum of It All" on Disney+ two days before his newest album "-" (Subtract) comes out.
"The Sum of It All" will give a glimpse into Sheeran's private life — his stutter as a child and the birth of chart-topping hits up to his present situation ahead of a new album launch.
"Ginger hair, really short, he stutters. That guy doesn't become a popstar, it's so unlikely," Sheeran says in the docuseries' trailer. "You're just gonna have to work harder because there's always going to be someone that wants it more than you."
Sheeran's hit song "Shape of You" then plays over the singer's narration and never-before-seen clips showing how Sheeran grew in popularity and fame. Sheeran even said his life got better when his wife Cherry became a part of it, which now includes two daughters.
The trailer then takes a shift as Sheeran touches on Cherry's health and the passing of his best friend Jamal, "Loss just took over my life."
It ends with happier clips of Sheeran onstage and with loved ones, set to the tune of a brand new song "Eyes Closed," the lead single of "-" which officially drops on March 24.
Very excited to share this. Ed Sheeran The Sum Of It All, is a 4-part original documentary series coming to @DisneyPlus on 3rd May. Save the date ????

????????? pic.twitter.com/lLWVt1QLES

— Ed Sheeran HQ (@edsheeran) March 20, 2023
"I've always been very guarded in my personal and private life; the only documentary I've ever made has been one that focused on my songwriting," Sheeran said in a statement. "t felt like the right time to open the door and let people in. I hope people enjoy it."
"The Sum of It All" is a project of Fulwell73 Productions that previously created "Adele: One Night Only" and "Elton John Live: Farewell from Dodger Stadium."
All four episodes — "Love," "Loss," "Focus," and "Balance" — will begin streaming on Disney+ this May 3, with "-" dropping globally on May 5.
The album will conclude an era of Sheeran naming his albums after mathematical symbols — "+," "x," "÷," and "=."
Sheeran's most recent album "=" came out in October 21 and featured the singles "Bad Habits," "Shivers" and "2step."
He is best known for previous hits such "Thinking Out Loud," "The A Team," "Lego House," "Drunk," "Castle on the Hill," "Perfect," "Give Me Love" and "Photograph."