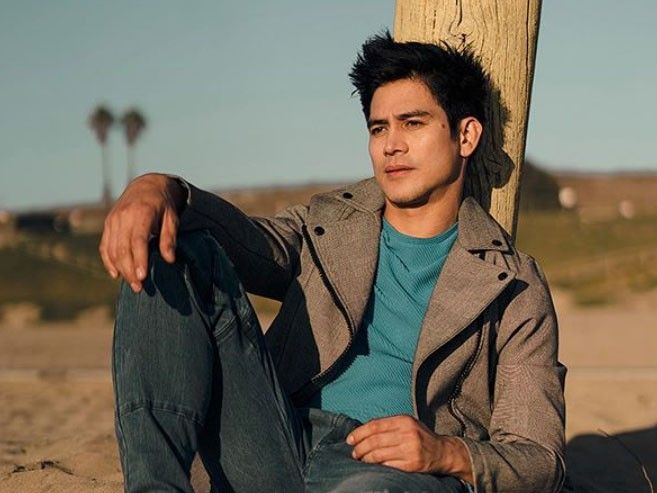 Piolo Pascual graces cover of US-based Vulkan magazine.
@vulkanmag via Instagram
Piolo Pascual launches indie music label aiming to uphold artists' rights
MANILA, Philippines — Kapamilya actor Piolo Pascual has ventured into independent music with his own indie label that offers a home for talented but undiscovered singer-songwriters.
In a statement released by Cornerstone Entertainment Inc., Piolo said he wanted to give lots of artists a chance to make it in the music scene with the creation of his very own indie label, Just Music.
"With the abundance of talent that we have here in the Philippines, I guess, we've been seeing a lot of potential in these new artists and that's where this all came up," he said.
"When you see a lot of artists who could potentially make a change in the scene, you want to give them that platform, that chance."
The new music label is a sub-unit of CS Music, Cornerstone Entertainment's music label for big mainstream hitmakers and names such as Catriona Gray, Kyla, Jay-R, Jason Dy, Richard Poon and Ian Pangilinan, to name a few.
Just Music is a homegrown music label which aims to stay true to its name — to create music for what it is, and to promote a safe and just creative space for artists to explore their creativity while keeping their rights a top priority.
Cornerstone Entertainment's president and managing director Erickson Raymundo is the new label's co-producer and head.
When asked if his fans should expect a new song from him to be released soon, Piolo said: "There are a lot of new artists and so much talent that have to be exposed, but they need a platform to legitimize it."
"I want to give them a chance to shine on their own, using this label," he added.
Just Music takes off with two of their new discoveries, kenji and NKO, who each had recently released their singles under the label.
"When I first heard them, I knew that they had global appeal, alam mong hindi sila basta mainstream songs. Discovering new talents that have their own taste in music, in the way they want to express themselves, it's nice," Piolo enthused.