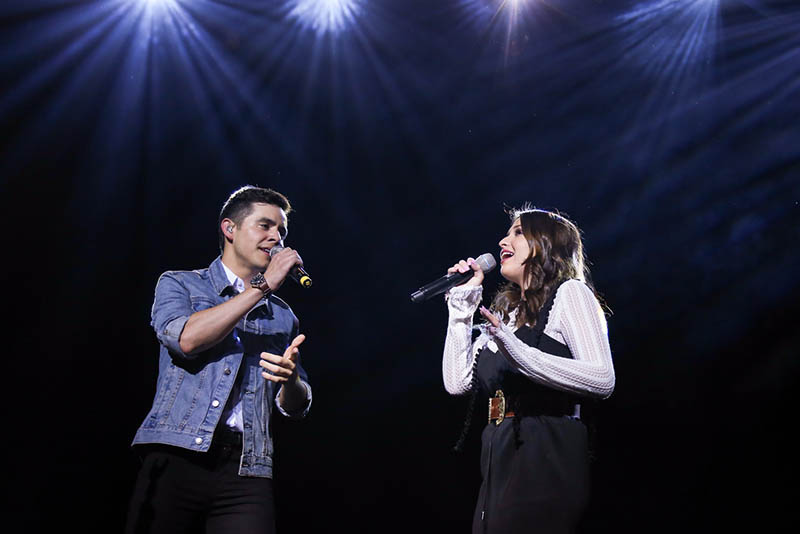 David Archuleta and Tippy dos Santos. Photo by Kris Rocha
David Archuleta, Tippy dos Santos fire up Manila stage
(philstar.com) - October 25, 2017 - 8:12am
MANILA, Philippines — "American Idol" runner-up David Archuleta and MYX VJ and singer Tippy dos Santos shared the Kia Theatre stage on Friday, October 20, for Archuleta's Manila concert.
The concert was a success as fans already filled the venue hours before the concert started. Excitement built up from Tippy's opening number, where she performed some of today's hit songs, including her famed "Dati," which was first released back in 2015, leading to Archuleta's awaited come back performance, where he showed off his vocal range and to prove one thing: that this "American Idol" alum still has the chops despite lying low from the music scene for two years.
For the first time, David performed his new album and he did not disappoint at all. The magic that we saw from David during his early years in AI all came rushing down and we could not help but get teary-eyed as we watch him sing and dance.
Fans felt proud after seeing David once again and realized how much he had grown as an artist and as a man of God. Though his new sound is quite on the mellow and gospel side, he still managed to incorporate his modern pop and soul background, which only proved his versatility.
Kudos to Tippy also for bringing her entire game. Her music blended so well with that of David's; a match made in heaven indeed. Starting out with an upbeat song, she ended her performance with heart-felt songs that really showcased her talent: just pure vocals and acoustic guitar.
As posted on her Instagram, Tippy shared a clip of her singing an OPM ballad "You Are My Song" with David, which became the highlight of the night.
After the concert, fans could not help but express how much they have missed seeing David perform and wished he and Tippy could someday record a song together. That would be a dream come true for fans and even for Tippy, who has been idolizing David since his first appearance in AI.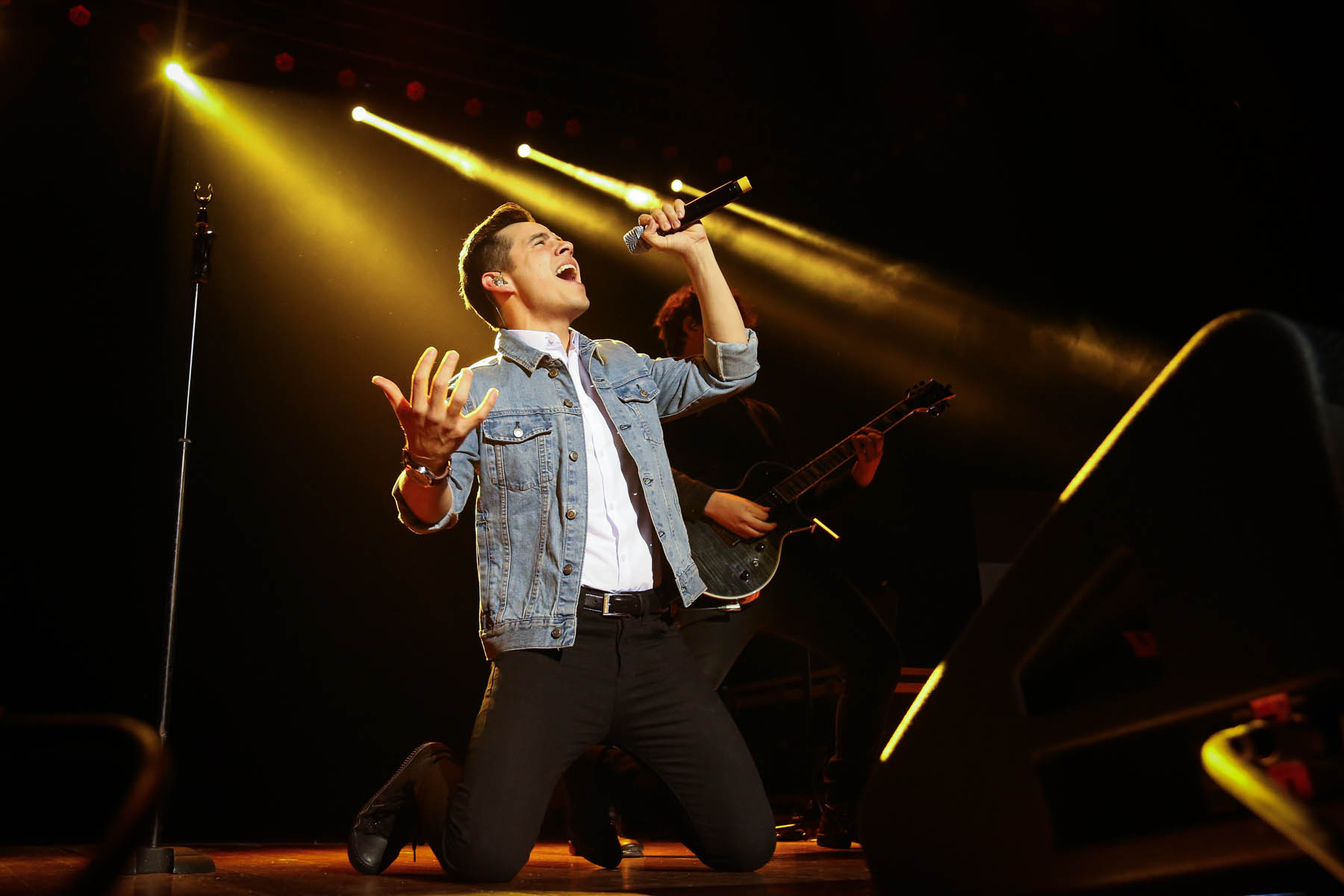 Fans felt proud after seeing David once again and realized how much he had grown as an artist and as a man of God. Photo by Kris Rocha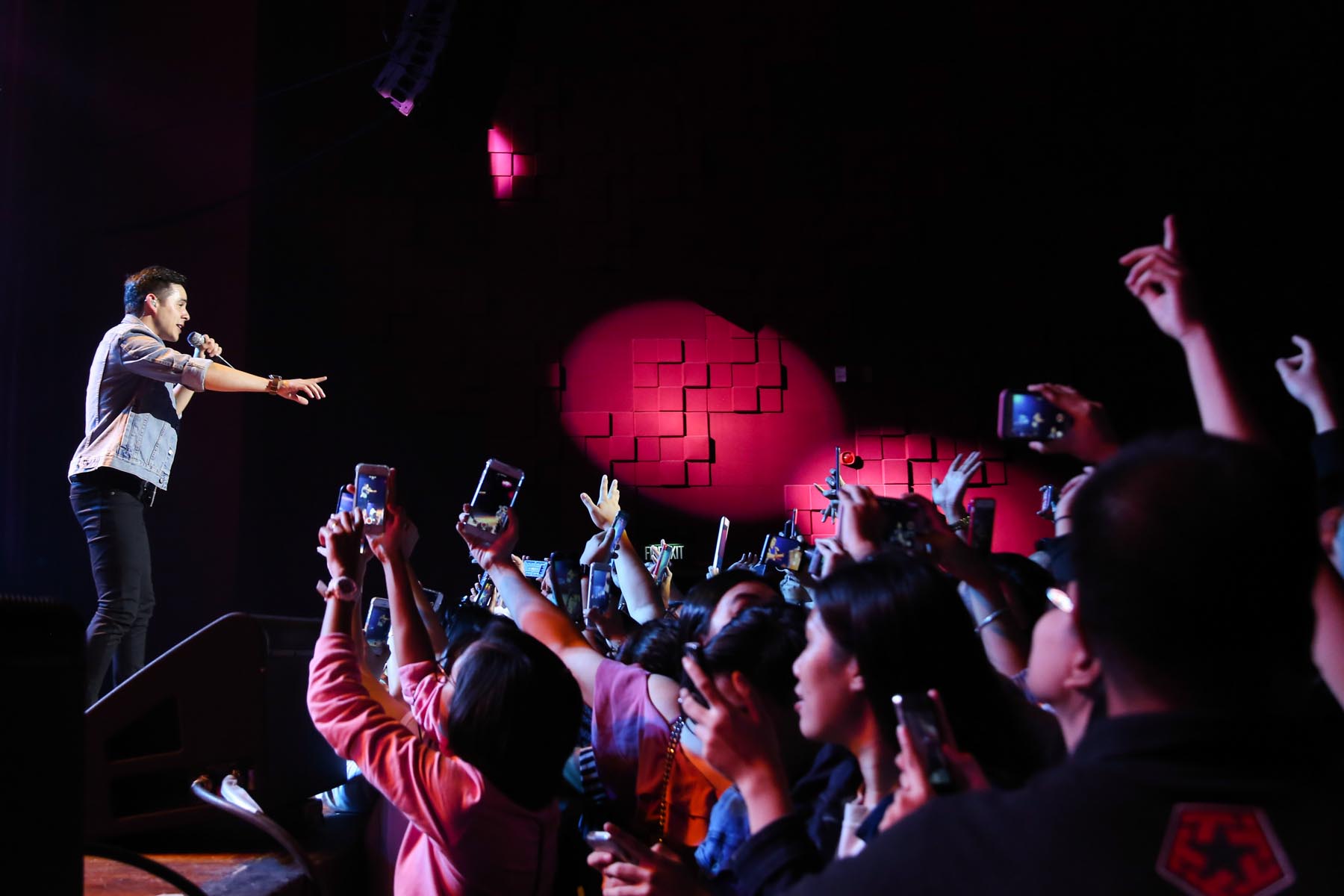 The magic that we saw from David during his early years in AI all came rushing down and we could not help but get teary-eyed as we watch him sing and dance. Photo by Kris Rocha