Give slashers another stab: 'Scream' without cuts movie review
February 2, 2022 | 4:39pm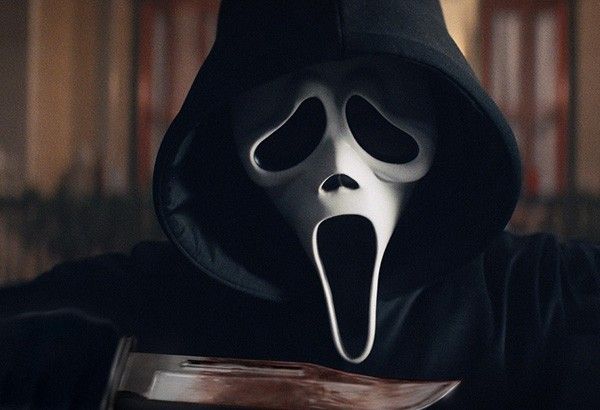 MANILA, Philippines — Twenty-five years after the original "Scream" movie was released — and a decade since the last one — another person has donned the Ghostface mask to terrorize a new generation of the Woodsboro community, bringing up ghosts and familiar faces of the past.
This also marks a significant turn for the franchise as it is the first one not to be directed by Wes Craven, who passed away in 2015.
Related: WATCH: First look at new 'Scream'
Ask any horror fan and they will say the genre is currently being dominated by the likes of Jordan Peele, Ari Aster, Robert Eggers, Leigh Whannell, and Julia Ducournau. However, there are those who prefer a good old-fashioned slasher, popularized by "Pyscho," leading to movies like "Friday the 13th" and Craven's own "A Nightmare on Elm Street."
This love for horror and slasher films, as well as the critique of them, is exactly what led to Craven reigniting the genre with his "Scream" movies, making it stand apart from projects of its kind. Because the quality has seen sort of a decline, a lot hinged on what this new film would introduce.
Directorial pair Matt Bettinelli-Olpin and Tyler Gillett, the exciting duo behind "Ready or Not," have done an honorable and respectful job of going back to the franchise's basics within current trends and preferences. In an era where "elevated" and "artsy" horror is what's in fashion, scares purely for quality entertainment is in scarce supply, and this film delivers on that front.
"Scream" serves as a "re-quel," both a sequel to all that have come before it but also a remake, as it ticks off all the boxes on what made the first "Scream" such an iconic and appealing watch. It also takes into account how far the franchise and the horror genre has reached, and it plays magnificently well into the movie's meta personality.
No "Scream" movie would not be complete without Neve Campbell, Courteney Cox, and David Arquette. But as agelessly terrific as they always are, they don't steal the spotlight from the new generation led by Melissa Barrera. It still feels weird to call them veterans, but the spunk and ferocity that carried them all these years come alive, and it shows why any Ghostface could hardly deal them killer blows.
Related: 'Scream' reigns supreme, ousting 'Spider-Man' in N. America
But because the franchise is revitalizing itself, one of the many deaths in this new movie — which appear the most graphic to date — may be the most controversial since Jamie Kennedy's Randy Meeks, still beloved after all this time.
This was a risk Bettinelli-Olpin, Gillett, and new screenwriters James Vanderbilt and Guy Busick had to take because the horror environment is changing, which this film acknowledges numerous times amid hair-raising moments and never-ending silent tensions.
At the bottom of it all, "Scream" serves as a second revitalization for horror movies and a fitting tribute for the late Craven, who is deservedly honored many times throughout the film as well as his horror filmmaking peer John Carpenter.
Any horror fan will appreciate the direction this new "Scream" has taken, and whether they prefer the "artsy" kinds or slashers, there is always room for delicious fright.
"Scream" is now showing select cinemas nationwide.