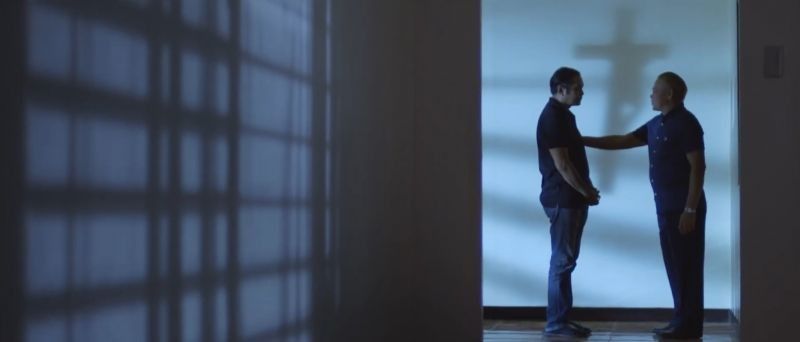 A clip from the trailer of "Suarez: The Healing Priest" starring John Arcilla
4 reasons why 'Suarez: The Healing Priest' is an MMFF must-watch
MANILA, Philippines — "Suarez: The Healing Priest" about the life of controversial healing priest Fernando Suarez is not your typical Metro Manila Film Festival fare. Here are four reasons why you should see it:
1. It's timely
"Suarez" is the inspiration we need in a period of pandemic uncertainty. It reminds viewers that compassion is its own merit, hope is never lost and faith do make miracles happen.
2. John Arcilla
Morphing from warmonger general in "Heneral Luna" to soft-spoken healing priest, John Arcilla in "Suarez" points to a Best Actor trophy.
John told Philstar.com he deeply studied the character of Fr. Suarez and wanted to spend time him so he could mimic his mannerisms. The end result was a spot-on portrayal that it's hard to believe John and the real-life Fr. Suarez only met once and talked over the phone a few times.
3. Real-life controversy
John almost skipped the role after Fr. Suarez was accused of molesting two teenage boys. But he held back passing judgment on the priest. He said he did not get the chance to ask the priest himself about the controversy, but he felt he was innocent.
Whatever doubts he had left disappeared when earlier this year, the Vatican cleared Suarez of the charges.
4. Making upright choices
Compassion and kindness triumph in the movie that puts healing priests in the front and center who continue to provide what they see is a needed service despite pressures from both inside and outside the church.
--

Fr. Suarez died on February 4 before the pandemic, only three days before his birthday. The film was still in post-production and he didn't get a chance to see it.