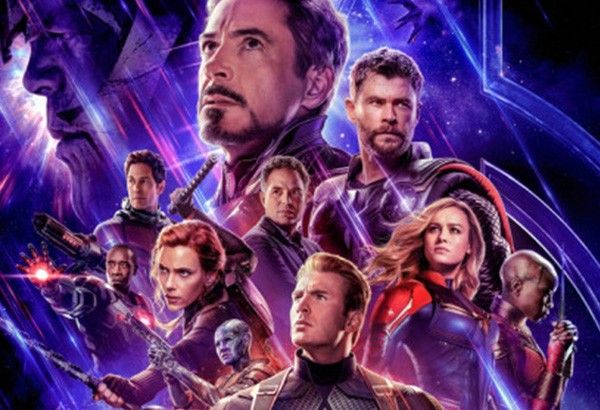 "Avengers: Endgame" poster
Marvel Studios/Released
'Avengers: Endgame' breaks Philippine box office opening day records
(Philstar.com) - April 25, 2019 - 4:14pm
MANILA, Philippines — Much like how Thanos snapped his fingers to wipe out half of the population of the entire universe in an instant, the much-awaited release of Marvel Studios' "Avengers: Endgame" obliterated Philippine box-office records on its opening day.
Bringing a decade's worth of action and storytelling to an epic conclusion, "Avengers: Endgame" smashed local opening day box-office records as it reportedly opened with P205,676,345 (US$ 3,880,685) in 970 screens, with select cinemas starting at 6:01a.m. and some holding 24-hour screenings.
The fourth film in the Avengers franchise and the 22nd film in the grand Marvel Cinematic Universe (MCU), "Avengers: Endgame" broke the opening day record of 2018's "Avengers: Infinity War," making it the biggest opening of a Marvel film in Philippine cinemas to date.
Weeks prior to the opening day, local malls have already started selling tickets for "Avengers: Endgame" and Filipino Marvel fans showed their love and support for the Infinity saga movie as opening day tickets were almost immediately sold-out.