LIST: 10 LGBT-themed Filipino films
MANILA, Philippines- June, the Lesbian, Gay, Bisexual, and Transexual (LGBT) month, may be over but it's never too late to celebrate the gay community.
As the Philippines is a conservative country, the members of the LGBT community struggled for society's acceptance.
Owing to this, many movie makers have been careful in tackling LGBT issues in their films.
As a way of post-celebration, philSTAR.com listed 10 Filipino films that bravely, sensibly, and realistically portrayed the struggles of the LGBT communit:
Markova: Comfort Gay- The film that featured the three generations of the Quizons: the King of Comedy Dolphy, Eric Quizon, and Epy Quizon. Throughout the film, these three actors proved that the talent in acting runs in their blood.
"Markova: Comfort Gay" is a story about Walter Dempster Jr. or more known as Markova portrayed by Dolphy. After watching a documentary how women were abused during the Japanese era, he bravely shared his story to a reporter on how, like women, gays during that time were treated as sex slaves to be able to survive. But unknown to many, gays still suffered abuse in the modern times, only in a different manner.
Bwakaw- He may have nothing to prove anymore, but Eddie Garcia surprised the pubic with his great performance as an old gay man in the Cinemalaya 2012 film "Bwakaw."
The film is a story about Rene, a gay man who finally told the world about his sexuality at the age of 60. But with his old age and living alone, Rene looks forward to nothing except death. However, things changed when he found companionship with the stray dog Bwakaw. After finding out that the dog has cancer, Rene's life takes a 180 degrees turn.
Zsa Zsa Zaturnnah- Fresh from his confession that he is gay, Rustom Padilla staeds in his first film as BB Gandanghari in "Zsa Zsa Zaturnah."
The film was based on the comic novel by Carlo Vergara, whose character Zaturnnah was inspired by Wonder Woman and Darna. The story revolves around Ada, an effeminate homosexual male who grew up seeking acceptance from his parents, particularly his father. After his parents' death and a bad breakup, Ada was starting to live a "normal" life until a strange stone fell from the sky and when ingested turns him to Zaturnnah (played by Zsa Zsa Padilla).
Ang Pagdadalaga ni Maximo Oliveros- A child portraying a gay character is unusual, or at least still not widely acknowledged at that time, in a film. But the film "Ang Pagdadalaga ni Maximo Oliveros" braved the critics' eyes and in the end won their hearts.
Nathan Lopez starred as Maxi, a 12-year-old gay boy who lives in the slums with his two brothers and father, taking over as the "woman of the house." Being accepted as gay, his family knows that it's inevitable for him to fall in love. The only problem is that he fell in love with a policeman, which is in conflict with Maxi's family of thieves. Now Maxi has to choose between protecting his family or winning the heart of his first love.
Pusong Mamon- Lorna Tolentino, Albert Martinez, and Eric Quizon treat their fans as they star in an unusual love triangle in "Pusong Mamon." Instead of fighting over a woman, it is a woman's fight with a man for the love of one guy.
Annie (Tolentino) is unaware that her office mate Ron (Martinez) is gay. After she seduced him and got pregnant, she then discovered Ron's sexuality and boyfriend Nick (Quizon). Now the trio is caught up in a whirlwind love story until they discover what true love is.
T-Bird At Ako- It is in this rare moment we see Nora Aunor and Vilma Santos in one film, and what's more interesting is the story of their film "T-Bird at Ako."
The film is about a sexually-confused lawyer Sylvia (Aunor) infatuated with her legal client Isabel (Santos), who is facing a criminal case. As they try to resolve the case, they face their own battle involving their feelings for each other.
Rome & Juliet- Slightly veering away from her usual sexy films, Andrea del Rosario stars with Mylene Dizon in the film "Rome & Juliet."
The film is about soon to be bride Juliet who hires a liberated businesswoman Rome to be her wedding planner. As they go through the wedding preparations, they develop an unusual connection and relationship. But things get complicated as the bride's groom gets involved in the affair, which could lead them either to losing or finding true love.
Ang Tatay Kong Nanay- The film "Ang Tatay Kong Nanay" is another movie where Dolphy Quizon portrayed a gay role.
Here he plays the role of Coring, a beautician who took care of a child left to him by his former ward. The child grows up knowing that Coring is his father. But this changes when the child's mother shows up to claim her son.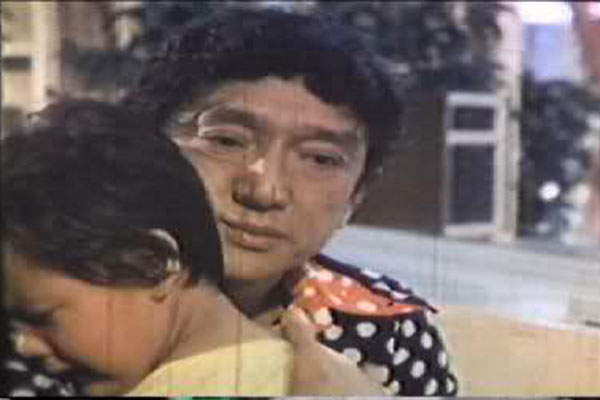 Muli- Cogie Domingo makes a come back in 2010 through the film "Muli," where he starred with Sid Lucero.
The story is about a communist that runs a hotel in Baguio and meets a neophyte lawyer. They immediately made a connection after their first meeting, which was cut short due to some circumstances. As their roads continually meet, they will discover if these roads will lead them to finding true love and companionship.
In My Life- A story about family, relationships, and moving on is the focus of the film "In My Life" which stars Vilma Santos, John Lloyd Cruz, and Luis Manzano.
The story is about Shirley who moves to New York with his youngest and only son Mark. She then meets Noel, a guy whom she thought is just her son's driver, but happens to be his new boyfriend. Though uneasy with Mark's sexuality since he was young, things change as Shirley discovers Mark's condition.