Tagalog-dubbed Korean films to air in tvN's linear channels with Cignal
November 9, 2023 | 3:28pm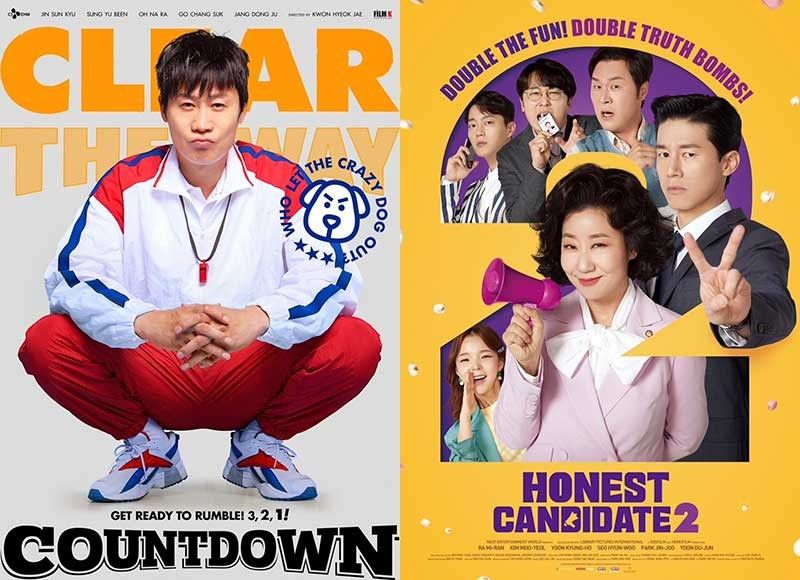 MANILA, Philippines – tvN has launched linear TV channels tvN Movies Pinoy and tvN Premium in partnership with Cignal TV.
tvN Movies Pinoy is a Tagalog-dubbed channel that brings the vibrant world of Korean films to Filipino audiences in their own language; this complements tvN Premium, a high definition (HD) channel that features the latest Korean dramas and shows.
For Cignal subscribers, tvN Movies Pinoy is now available on Channel 39, while tvN Premium replaces tvN Asia, now on Channel 237. tvN Movies Pinoy is also available on Video-on-Demand (VOD) through Cignal TV's streaming platform, Cignal Play.
Packed with a diverse range of movie genres, tvN Movies Pinoy offers Filipino audiences movies featuring their favorite Korean stars, including Hyun-bin, Son Ye-jin, D.O., Don Lee, Lee Byung-hun, and many more. From thrilling romantic dramas to action-packed hits and heartwarming comedies, tvN Movies Pinoy caters to the diverse tastes and preferences of Filipino viewers.
They can expect to watch the latest Korean films of 2023, including the tear-jerking story for pet lovers "My Puppy", starring Cha Tae-hyun and Yoo Yeon-seok; inspirational sports movie "Countdown", starring veteran actor Jin Sun-Kyu; romantic comedy "My Worst Neighbour", starring Lee Ji-hoon and Han Seung-yeon about a neighbour who has a singer dream; and the adrenaline-pumping detective thriller "The Glorious My Revenge", starring Heo Jun-seok and Nam Bo-ra.
Just 4 months after its theatrical release in Korea and the Philippines, viewers can also catch "The Moon" in December, an action thriller featuring superstar D.O. (EXO) where he plays an astronaut who attempts to land on the moon. Pinoy fans can also enjoy the comedy "Switch", a story about an identity switch between a top star and a commoner, starring A-list Korean actors Kwon Sang-woo and Lee Min-jung.
The partnership also brings Cignal TV subscribers tvN Premium, featuring the latest Korean dramas like "Not Others" based off a webtoon of the same title starring Jeon Hye-jin, Sooyoung (from SNSD), Ahn Jae-wook, and Park Sung-hoon. "Not Others" is about the love-hate relationship between mother and daughter and will be airing from November 8 onwards.
With the launch of tvN Premium and tvN Movies Pinoy in the Philippines, the Senior Vice President of CJ ENM Hong Kong, Mickey Ong, said: "Movies are favorites among Filipinos. We are grateful to partner with Cignal TV to be first to bring tvN Movies to the Philippines. By dubbing the films in the local language, we appeal to a wider audience. Together with Korean dramas on tvN Premium, this is a surefire entertainment combo for everyone."
"We are pleased to add tvN Premium and tvN Movies Pinoy to our channel lineup," said Cignal TV's President and CEO Jane Basas. "Consistent with our commitment to give Cignal subscribers the best options to choose from, this partnership allows us to offer them the latest Korean shows, and the best Korean films in Filipino."