K-pop fans accuse luxury brands of 'K-washing,' demand fulfilling sustainability promises
September 23, 2023 | 1:20pm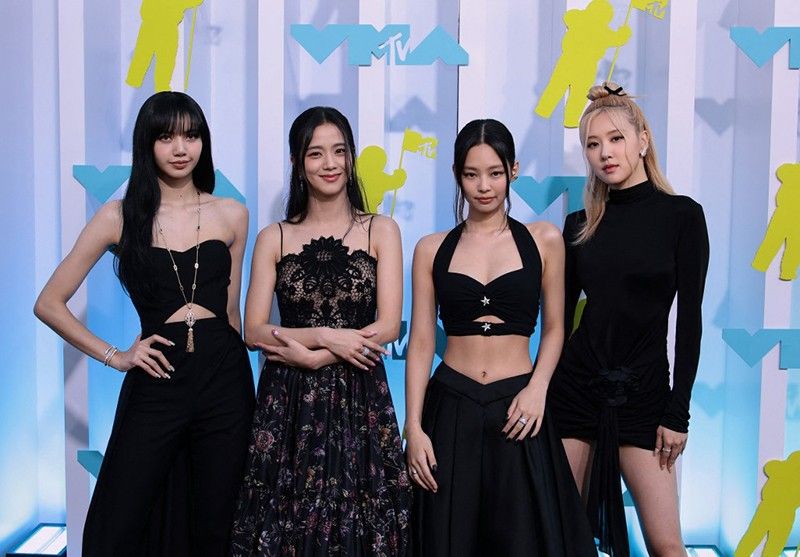 MANILA, Philippines — A number of K-pop fans are calling out several luxury fashion labels for failing to commit to their sustainability promises and hiding behind the star power of Korean artists they have tapped as ambassadors.
The digital climate initiative Kpop4Planet launched the "Unboxed: High Fashion, High Carbon" campaign, which accuses French luxury brands Chanel, Celine, Saint Laurent and Dior of "K-washing" their items.
The campaign was launched last August 9, coinciding with BLACKPINK's seventh anniversary as a group. The members are ambassadors of each fashion label: Jennie (Chanel), Lisa (Celine), Rosé (Saint Laurent) and Jisoo (Dior).
"BLACKPINK is an A+ but luxury fashion is a total fail on climate," said Kpop4Planet campaigner Dayeon Lee. "These brands are K-washing fans into buying products, which are threatening our future. We're calling on them to clean up their act."
The members of BLACKPINK are climate advocates, having previously been ambassadors for the COP26 global climate conference and constantly promoting the United Nations' sustainable development goals.
Kpop4Planet claims that the four labels each failed on their climate commitments and are simply "green-washing" K-pop fans through the use of Korean idols as models, especially climate-friendly artists like BLACKPINK.
Related: Filipino fashion labels rebrand to adapt to climate change
Lee said that brands intend to continue tapping K-pop stars. She said they "need to be responsible and commit to real, intensive climate action" by increasing "transparency in supply chains about what energy is being used and commit to RE100 across all of their operations by 2030."
"Luxury brands claim that they are kinder to the planet than fast fashion due to the price and quality of their products, but the ever-increasing emissions produced by their fossil fuel-powered supply chains beg to differ," said environmental non-governmental organization Action Speaks Louder member Ruth MacGilp.
Action Speaks Louder, a partner of Kpop4Planet, graded each fashion brand on their climate targets and current emissions based on publicly available information. Saint Laurent scored a D, both Celine and Dior scored an E, and Chanel scored an F.
According to Action Speaks Louder and Kpop4Planet, Chanel got the worst grade as the label does not commit to using renewable energy in their supply chains, and its target for reducing emissions is equivalent to only 10%. In comparison, Saint Laurent's mother company, Kering, has pledged to use renewable energy in their supply chains by 2030.
Despite the brands publicly committing to lowering their carbon emissions, 2020-2021 data shows each label's emissions have actually increased: Kering (Saint Laurent) by 12%, Celine and Dior's mother company LVMH by 34%, and Chanel by 67%. Additionally, all four brands emitted roughly 9.3 million tons of carbon dioxide.
"The luxury fashion sector has polluting policies that are sometimes dangerous for the environment — that has to change," said one BLACKPINK fan. "We must do what we can to create a better world for our future generations by not repeating past mistakes and taking care of the planet."
RELATED: Rustan's introduces sustainability as new department store category