Shin Min Ah, Ryu Seung Ryong films screening for free at Korean Film Festival 2023
September 18, 2023 | 10:41am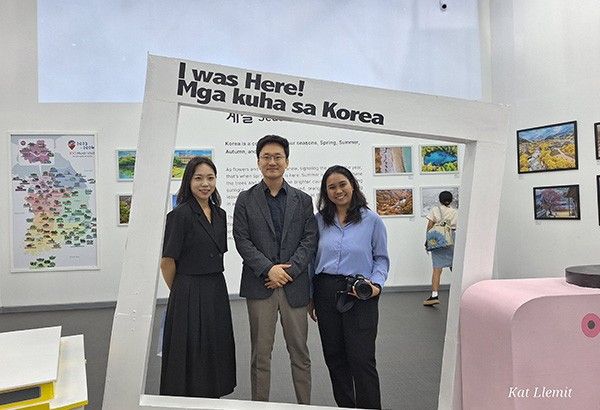 MANILA, Philippines — Compelling stories with nature's bounty make picturesque films such as those starring "Moving" star Ryu Seung-ryong and "My Girlfriend is A Gumiho" actress Shin Min-ah at the upcoming Korean Film Festival from September 22 to 26.
Ryu Seung-ryong plays a superhuman former spy in the currently running hit K-drama, but in the 2022 musical "Life is Beautiful," he plays the husband opposite "Sky Castle" star Yum Jung-ah on her journey to find her childhood sweetheart.
"Life is Beautiful" is the festival's opening film on September 22 at 6 p.m. in SM Mall of Asia in Pasay City. Admission is free through registering to this site.
Shin Min-ah romances "Decision to Leave" star Park Hae-il in the 2014 romantic comedy film "Gyeongju."
These two films are among the featured titles at the 2023 Korean Film Festival (KFF).
This annual event is presented by the Embassy of the Republic of Korea and the Korean Cultural Center in the Philippines (KCC), in collaboration with the Korean Film Council (KOFIC), Film Development Council of the Philippines (FDCP), SM Cinema and the Korea Tourism Organization Manila Office (KTO).
The KFF is the grand finale of the Korea Tourism Promotion month hosted by the KCC.
This year's KFF features seven visually appealing films with the theme of "Travel" in support of the "Visit Korea 2023-2024" tourism campaign led by the Korean government.
The other films featured are the black and white film "The Book of Fish," "Bori," "Director's Intention," "Everglow" and "Jukdo Surfing Diary."
Each of these films were shot in locations across Korea, such as Gangneung, Busan, Jeju, Gyeongju, Yangyang, Paju and Sinan.
Korean culture on the spotlight
The KFF was already introduced by the KCC last month through a section of its ongoing exhibit "Mga Kuha sa Korea." The photo exhibit can be seen at the KCC Building in Taguig until September 23.
KCC director Kim Myeongjin spoke to Philstar.com during the exhibit's opening and shared his goals as the center's newly appointed director.
"I think we have many different types of Korean culture. We have literature, play, traditional performances. So I wanted to introduce them for Filipinos to enjoy too. For them to enjoy a different type of Korean culture," Kim said.
"We have various types of culture, but sometimes, foreigners see very them in a very limited way. So, I wanted to share and let people know our deep culture, our various culture," he added.
Apart from the KFF section, visitors can also find a section that highlights Korea's four seasons and its delectable cuisines from various regions.
Additionally, the 2030 Busan World Expo section highlights the Korean government's effort to bid as it showcases Busan, an industrial and cultural powerhouse of Korea.
Related: Sights to see in Busan: Gearing up for World Expo 2030
There is also a section for the contest participants and winners of "I Was Here: Mga Kuha sa Korea" contest, where participants shared their fondest memories from their Korea trip.
For the many K-drama and K-pop fans who are dreaming of visiting the land of their favorite stars and idols, processing their visas has become more easy and convenient with the opening of the Korea Visa Application Center (KVAC) opened last August 31. It is located on the ninth floor of the Brittany Hotel Bonifacio Global City in Taguig.