'People threw up': Korean stars share challenges filming K-Zombie series 'All of Us Are Dead'
January 27, 2022 | 4:48pm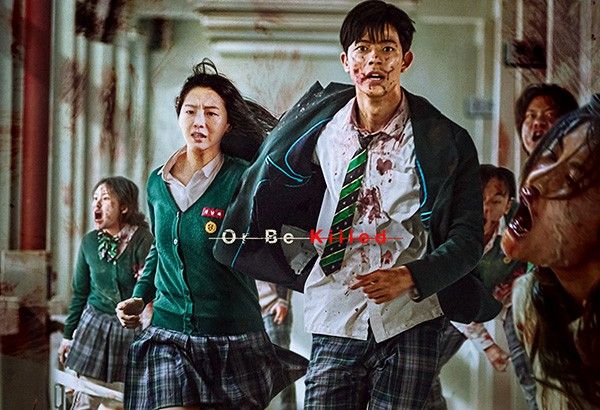 MANILA, Philippines — Netflix is going to premiere its first-ever Korean live-action zombie series ever titled "All of Us Are Dead." The new K-Zombie series will be available for viewing on January 28.
Lee JQ, the creator and director of the upcoming K-series, shared in an online press conference that he wanted to create a new meaning to the zombie genre by looking into the choices young adults would make in these high-pressure situations.
Based on Joo Dong-geun's webtoon of the same name, the series depicts a zombie outbreak that swiftly overwhelms a Korean high school, and throws into confusion the emotions of the show's teenage protagonists.
Rising stars Park Ji Hoo, Yoon Chan Young, Cho Yi Hyun, Park Solomon, Yoo In Soo, Lim Jae Hyeok, Lee Jae Gyu and "Squid Game" actress Lee Yoo Mi have transformed as high school students in "All of Us Are Dead." Director Lee JQ revealed in the press con that they had actually built their very own four-story school for the set of "All Of Us Are Dead."
Meanwhile, some cast members hinted on the intensity of some of the scenes, revealing their own personal experiences while filming. Yoon Chan-young and Yoo In-soo shared that they got sick from their intense action training.
"People threw up because they wanted to do well during the next training," they said.
Lomon, on the other hand, shared there was one scene that made him cry even after the director had already called cut.
According to initial press reviews, "All of Us Are Dead" kicks off much like the terrific pilot of "The Walking Dead," with its familiar zombie tropes.