'My Sassy Girl' star Jun Ji-hyun returns with iconic looks in new hit 'Jirisan'
January 12, 2022 | 3:36pm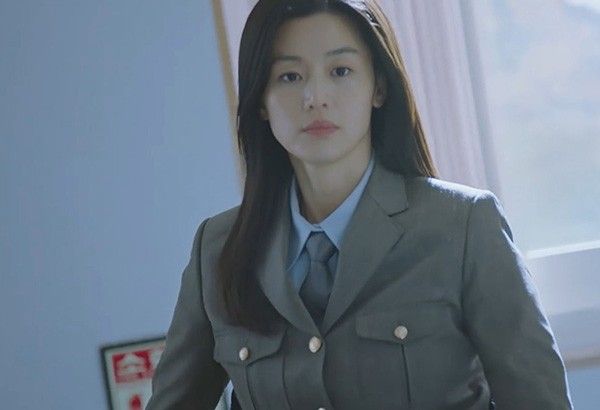 MANILA, Philippines — Jun Ji-hyun, most notable for her breakout role in the iconic movie "My Sassy Girl," is once again creating a buzz — thanks to her stylish looks in iQiyi Original Korean drama series "Jirisan".
Also known by her English name Gianna Jun, the actress has also been talked about due to her age-defying looks.
Through the years, Gianna Jun has played various characters that have been truly loved by K-drama fans.
In "My Sassy Girl," she played the unreasonable yet pure hearted girlfriend that remained in the hearts of many. In "My Love from the Star," Jun was actress Cheon Song-yi who captivated fans everywhere. Meanwhile, she was a beautiful mermaid in "Legend of the Blue Sea."
Now, in "Jirisan," Gianna Jun is star park ranger Seo Yi-gang, who helps and saves those in need in every episode. Without any elaborate wardrobe, Jun's timeless beauty effortlessly carried off diverse styles from professional uniform, mountaineering outifts, athleisure, to even super laidback OOTDs – all straight out of fashion textbooks.
Professional uniform
Mountaineering style
'Athleisure'
Laiback outfits
"Jirisan" is an iQiyi Original Korean drama series starring Gianna Jun and Ju Ji-hoon, and created by director Lee Eung-bok ("Descendants of The Sun," "Guardian: The Lonely and Great God") and writer Kim Eun-hee ("Signal," "Kingdom"). It follows the team of national park rangers who are responsible for search and rescue on "Jirisan." Experienced ranger (played by Gianna Jun) and rookie ranger (played by Ju Ji-hoon) are set to uncover the secrets of the peak. The iQiyi Original K-series exclusively airs on Saturdays and Sundays at 8 p.m. on iQiyi International app or iQ.com worldwide, simulcast with Korea.
RELATED: Must-watch: K-drama 'Jirisan' sets record-breaking premiere week