Blackpink Lisa back with a new twist as mentor in 'Youth With You'
February 11, 2021 | 12:44pm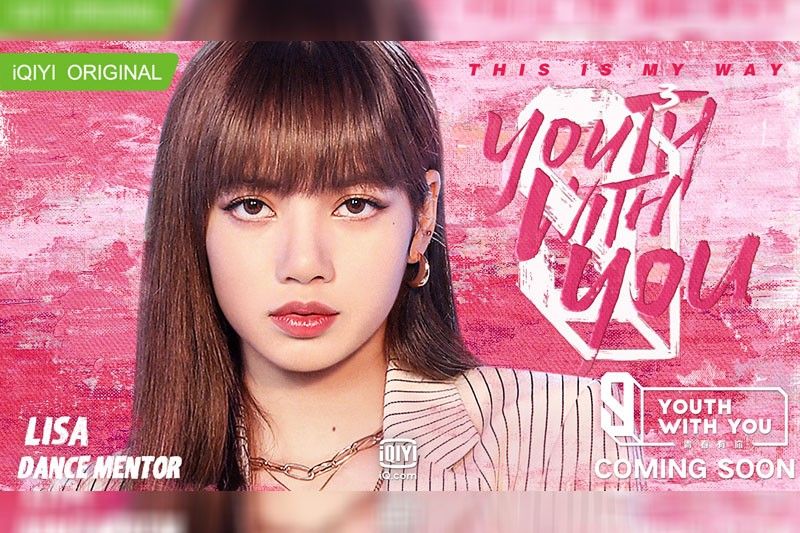 MANILA, Philippines — Aspiring idol acts will have to impress Blackpink main dancer Lisa as she returns to the third season of the popular variety franchise "Youth With You."
Last season, Lisa surprised and left the audience impressed on how meticulous she is with mentoring the trainees in dancing — a forte she is known for in K-pop.
She first participated in the show at the second season. Throughout the period, Lisa's Weibo (Chinese site equivalent to Twitter) fans reportedly increased by 7.47 million. It was Lisa's first foray into the Chinese entertainment scene.
"Even though 'Youth With You' was Lisa's first foray into the Chinese entertainment scene, she managed to win the audience's hearts with her responsible attitude and cute personality. The continued partnership between LISA and iQiyi can largely be attributed to the outstanding results of the previous season," the show said in a statement sent to Philstar.com.
Chris Lee, Ronghao Li and Pan complete this season's mentor line-up.
From a special guest in the debut episode of the second season, Chris is now a Youth PD in the latest season. Singer-songwriter Ronghao Li takes the helm of music mentor anew, taking praises from trainees and audiences for his "professional skills and humor." The '90s music icon Pan take on the role of this season's rap mentor.
New trainees have been introduced on social media. They include Korean choreographer Jun Liu from the dance studio ONE Million; Krystian Wang, a member of the international group Now United; and Tony Yu.
The "Youth With You" franchise has helped trainees likes Cai Xukun and Chinese girl group THE9 gain popularity during and even after their participation in the show.
Season 3 introduces a twist. For the first time, fans across the world will be able to support their favorite contestants via iQ.com or the iQiyi app. In addition, "Youth With You 3" will be available to international audiences for free via iQ.com and the app. It will feature subtitles in Traditional Chinese, Simplified Chinese, English, Thai, Bahasa Melayu, Spanish, Korean and Arabic.