'Hindi ko na-ipost na may disclaimer': Neri Miranda explains viral P1K weekly budget
September 30, 2023 | 3:48pm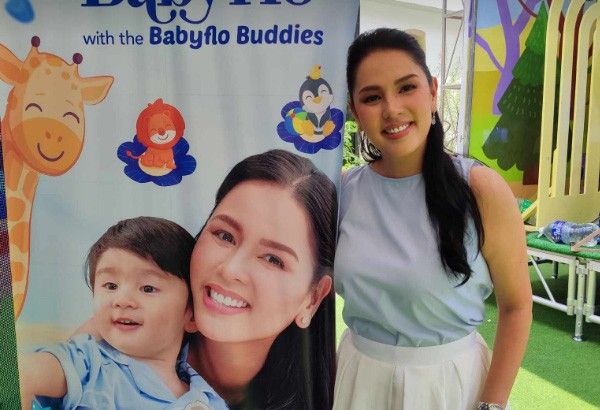 MANILA, Philippines — Actress and entrepreneur Neri Miranda explained that she has been doing the weekly budget plan for so long and did not mean to offend anyone.
During an interview with various media outlets, including Philstar.com, at the Babyflo event, Neri expressed her belief that the collective anger of social media users towards the government had suddenly shifted its focus onto her following the viral post.
"Actually it's an old post. Hindi ko alam na ganoon siya ka-big deal because kagaya ng sabi ko, hindi ako tambay ng social media," Neri said.
"I'm doing that for so long, wala pa si Migui. Biglang napulitika siya kasi may nilabas pala 'yung gobyerno. Sa akin nabaling 'yung galit sa gobyerno," she added.
Neri said that she only wanted to help her followers to do budgeting for their family.
"Of course may mga valid naman na comment because we're 10. That post lang hindi ko naipost na may disclaimer because I thought sa mga followers ko lang 'yon," she said.
"And 'yung mga nagku-question naman, hindi ko mga followers. Mayroon lang nilabas 'yung gobyerno kaya na-politika siya. Wala naman akong ginawang masama. I'm just helping my followers," she added.
Motherhood is a beautiful journey filled with love, joy, and challenges. For modern moms, keeping the baby's happiness and well-being is an important responsibility and an exciting adventure. Fortunately, mothers have a trusted ally that enriches their motherhood journey, making it even more rewarding and fulfilling – Babyflo, Filipinos' most-trusted name in baby care for 46 years.
Celebrity moms, Iya Villania-Arellano and Neri Naig-Miranda said that they only trust Babyflo for their kids and also shared their happy experiences using Babyflo products for their children.
Neri also shared why Babyflo has always been number one for her, ever since she first used it with her baby, Miggy.
"I absolutely trust Babyflo since I used it with Miggy. Babyflo offers a complete range of high-quality baby products and toiletries that are also affordable. They have everything you need, from gentle soap, shampoo, powder, cologne, and more. It's fantastic to know that I can give my baby the best without spending too much. Babyflo makes life as a parent easier and more budget-friendly. I highly recommend it to other parents, and I'm sure you'll love it too," said Neri.
RELATED: Neri Naig-Miranda opens new business, buys new house in Baguio