Don't sleep on MarVen
August 12, 2023 | 12:00am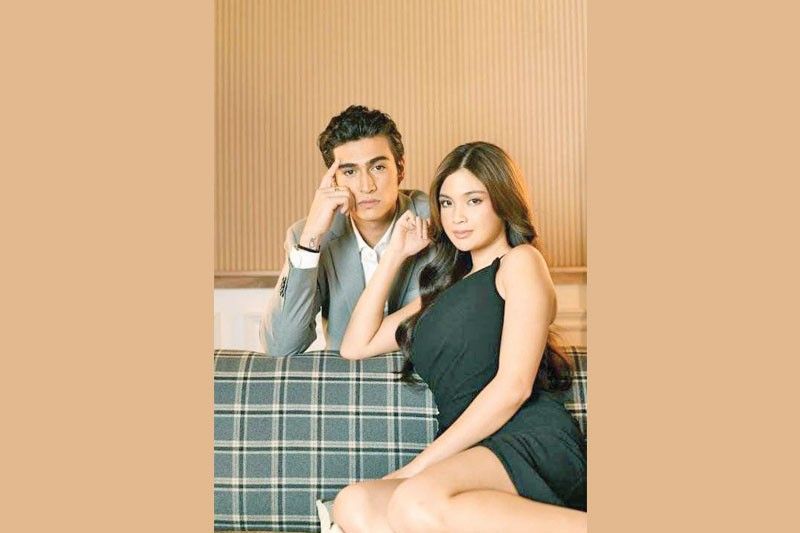 Fresh from the successful run of The Rain in España on TV5, Heaven Peralejo and Marco Gallo are now everywhere. We have been seeing them in press conferences and events almost every week and fans can't just get enough.
A TikTok video of the two Viva talents can rack up hundreds of thousands of views in less than two hours and the comments on their tandem just keep racking up.
We had a TV feature about the two just last week and when Monday came, Heaven shared, "Hindi namin i-ne-expect na magiging loveteam kami after The Rain in España. Nakakatuwa na all ages and demographics na hit ang mga puso nila."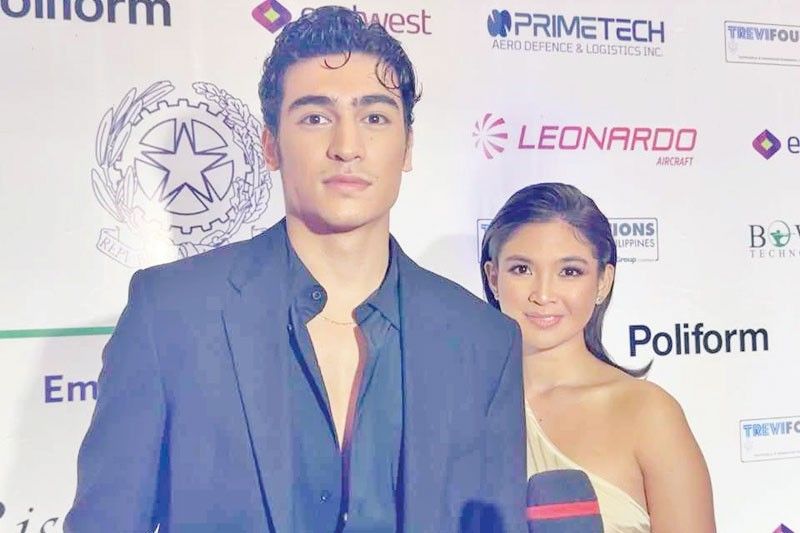 After this, both of them were also again out on socials attending a prestigious event together. This was the 75th anniversary of Bilateral Relations between the Philippines and Italy. Marco, being part-Italian, brought Heaven as his lovely date.
"I think Heaven is going to have a taste of where I come from. She'll meet my whole family and relatives," the actor said.
Woah! They already said that they have no labels for what they have, but based on their actions, it seems that things are leveling up between them.
Just two weeks ago, I chatted with Heaven and Marco via Zoom and caught them in the middle of a cooking session. He was making Heaven a creamy cauliflower dish.
"Maalaga po talaga si Marco," said Heaven about him.
As for what makes their relationship work on a professional and personal level, Marco had this to say, "Stop using each other and start caring for each other. I think once you fix that, everything just follows. So, it is more than work because we have this good friendship and we have this good relationship to each other. We respect each other, we understand each other."
In the coming months, Heaven is set to promote her project all by her lonesome. She has already taped for the project titled Linlang, which also stars Kim Chiu, JM de Guzman and Paolo Avelino. It is her comeback show on ABS-CBN after being managed now by Viva Entertainment.
Even if Marco is not in the project, he acts like a personal cheerleader for Heaven and is looking out for her well-being.
"I was happy for her and kind of sad at the same time because while I was resting, she was still working. It was hard to see her really tired," said Marco.
Heaven even had a skin emergency because of the stress but it didn't stop Marco to make her feel special.
"I was breaking out so bad as in malala medyo meron pa nga now dahil iyan sa pagod and si Marco hindi niya pinaramdam sa 'kin na ang panget ko na," said Heaven, who was proud of what Marco did for her.
"Si Marco, siya pa magpapahid sa 'kin ng skin care. Siya nagsasabi na, 'Oh, may nabili akong bagong mask, tara mag-mask tayo. Let's try it together.'"
Even if Marco is doing things even more special than a boyfriend would, Heaven made it clear that she and Marco are taking things slow for the longevity of their partnership and profession. She even shut down the rumors that they are now living in one roof, given that Marco is always seen at her place.
"Hindi po, hindi po talaga! Marco has his own place. He just brings me food a lot and it is more convenient to have interviews na magkasama," said she.
MarVen, as what fans have been calling their loveteam, currently has a film out in cinemas nationwide called The Ship Show. Both Marco and Heaven hope that, even if their personal special relationship is at a "no label" standstill, their onscreen relationship would even go further after their first silver screen run.