After 4-year wait, Hannah Arnold finally competes at Miss International
December 10, 2022 | 12:00am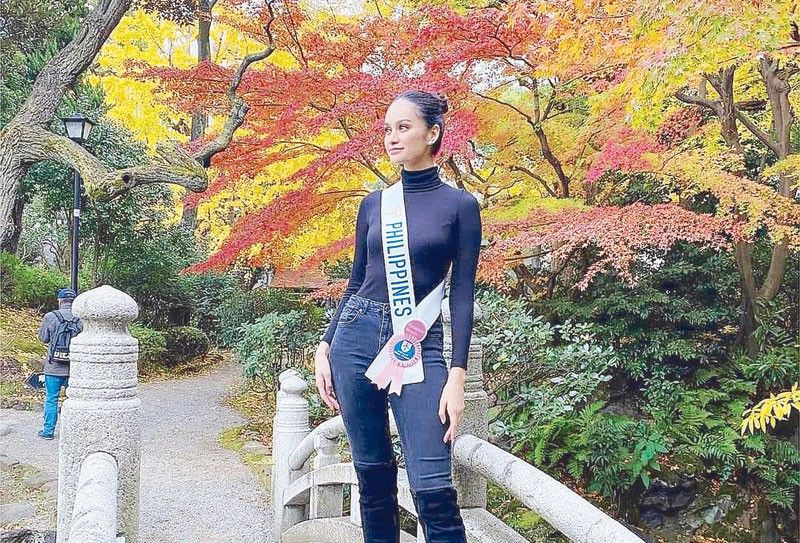 MANILA, Philippines — After four years of waiting, Binibining Pilipinas International 2021 Hannah Arnold finally gets to compete at the Miss International 2022 in Tokyo, Japan. She will vie for the seventh Miss International crown for the country on Dec. 13 at the Tokyo Dome City Hall.
Hannah has been a consistent top pick of various pageant websites to win the title.
She may have the longest preparation among the Binibini titleholders, but she considers her four-year training a "blessing" as she had enough time to prepare for the international pageant.
"I've been training since 2018. So, it's not only a year and a half that I waited for this, it's been four years exactly. Finally, my dream is coming true. I get to represent the Philippines and hopefully bring back the seventh Miss International crown for the Philippines," she remarked during the recent Binibining Pilipinas Charities, Inc. (BPCI) send-off at the Novotel Manila Araneta City.
The previous Filipina beauty queens who won the Miss International crown were Gemma Cruz Araneta in 1964; Aurora Pijuan (1970); Melanie Marquez (1979); Lara Quigaman (2005); Bea Santiago (2013); and Kylie Verzosa (2016).
"As soon as I won, I was ready to prepare my national costume, my evening gown, everything. I was really looking straight towards the Miss International competition but then as we know Miss International was delayed so that kinda came as a bump in the road that I wasn't expecting," she shared.
The 2020 and 2021 editions of Miss International were postponed due to the COVID-19 pandemic.
"It took me a little bit of time to regain my footing, honestly, because I was a little lost. I wasn't sure if I would still be the representative. There was still so many unknowns even Binibini didn't know when Miss International would push through," she continued.
As soon as the Miss International organizers announced that this year's edition will resume, Hannah began preparing again. "I tried to limit my intake of food because as I said I love eating so much (laughs). And I really believed it has been a blessing in the end. I had more time to focus on my advocacies, work with DOST (Department of Science and Technology). I became an ambassador for LoveYourselfPH (and) Childhope PH. I was able to focus on my own advocacies like Books of Tomorrow PH."
"So, again I believe that long period is definitely a blessing," the Filipino-Australian beauty reiterated.
The Miss International organization has added United Nation's Sustainable Development Goals (SDGs) as its advocacy campaign this year. The campaign titled #BeautiesForSDGs "aims to immerse Miss International candidates in spreading awareness, as well as actively taking part in SDGs initiatives in their own country or region."
Hannah has been taking part in various advocacy projects. As an advocate of science and education, she helped provide reading and writing materials to children in far-flung towns in the country, she joined the Academy of Rock's feeding program initiative and taught food management and production. She is an HIV awareness advocate and a long-time partner of LoveYourself PH, a community of volunteers that provides free HIV testing, counseling, treatment, and life coaching.
The 26-year-old forensic scientist from Masbate is likewise an ambassador of the country's DOST and she's happy that she's been able to merge both her passions in science and pageantry.
She recalled, "We were asked last year what is the lesson or something you learned during the pandemic. So many things were going through my mind like mental health or the importance of family, but I remembered to stick to my core, which is what I believe in that we need to invest more in science. So in that 30 seconds that we were given on stage, that's what I said."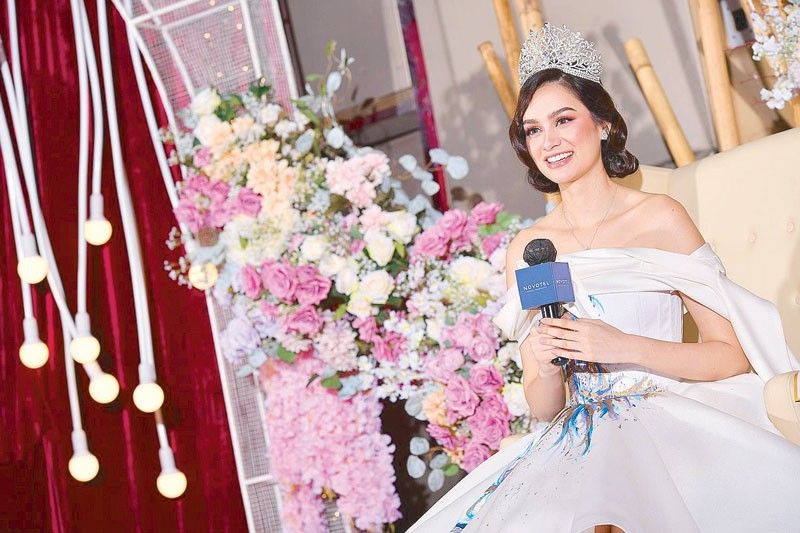 "We need to invest in science and technology. I did not know that people from science and technology were watching the pageant that night. And the next day, they congratulated me and invited me to speak at their online events and then I even hosted for them. So, I'm so grateful that both of my passion — science and pageantry — came together," she added.
During the send-off event, BPCI chairperson Stella Marquez-Araneta relayed a special message for Hannah. The latter's Binibini sisters, family and friends also sent in their love and support for her.
To vote for Hannah and help her secure a spot in the Top 15, one may download the Miss International mobile app, click the button VOTE, then go to the photo of Miss Philippines Hannah Arnold.