Enchanting Christmas albums for 2022
October 2, 2022 | 12:00am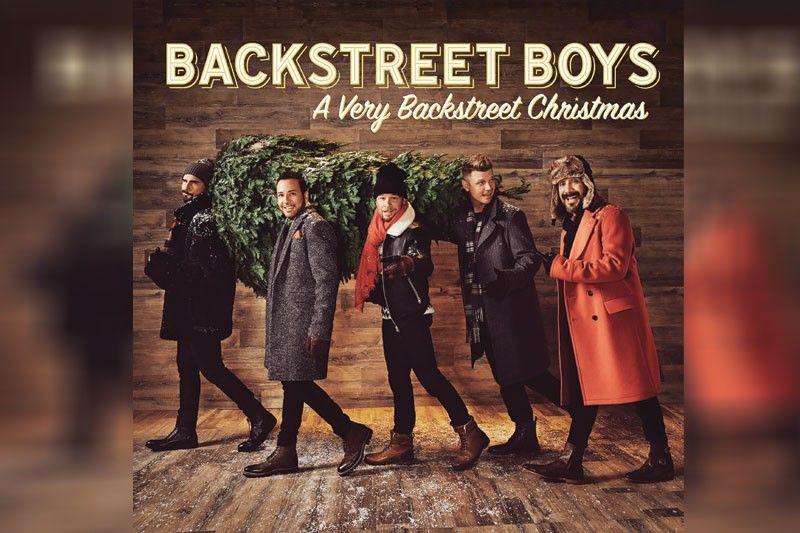 I think I have already found my Christmas song for this year. I know it does seem like early days yet and there will be more new Christmas recordings coming out these next few weeks. But this one is so special, simple but beautiful and filled to the brim with the Christmas spirit. Anyway, I say this is a good start. So given what I have just found, I have a feeling that the Yuletide music harvest for 2022 will be quite bountiful.
And the song is ta-da! The Greatest Gift, a gorgeous expression of the messages of Christmas, peace, joy and love. Expect choirs to include this in their repertoires this holiday season. It is a composition by the stellar trio of tenor Andrea Bocelli for the music and his heartthrob son Matteo and his 10-year-old daughter Virginia for the lyrics.
Father and children and occasionally also mother Veronica, recorded The Greatest Gift for A Family Christmas with Andrea as arranger and producer. The whole album is described as an intimate recording done in the Bocelli home in Italy. But like the famous tenor's vocal prowess, this enchanting Christmas song is grand in every way.
Andrea, dubbed the most loved tenor of our time, Matteo, who is every inch a pop idol and Virginia, so young with such a lovely voice, take turns and also get together for the songs in the album. A second single was released last week. It is the standard Over the Rainbow with Virginia on solo and it is absolutely enchanting. Goosebumps all around.
Also included in A Family Christmas are Away in a Manger, Happy Christmas (War is Over), Feliz Navidad, Have Yourself a Merry Little Christmas, Do You Hear What I Hear, The First Noel, Buon Natale a tutto il Mundo, Joy to the World, When Christmas Comes to Town, Il Giorno piu speciale and I'll be Home for Christmas. All of the tracks are presented in glorious arrangements.
Here is another most welcome Christmas album this year, A Very Backstreet Boys Christmas by the Backstreet Boys (BSB). Remember them from the '90s? Of course, I do not think anybody has forgotten one of the greatest boy bands of all time with hit songs like Everybody, I Want It That Way, Show Me the Meaning of Being Lonely, etc. etc.
How nice to know our favorite boys are still making music. How also heartwarming to find out that the original members are still together. Yes, the group is intact and their sound is as fresh as ever.
Kevin Richardson, AJ McLean, Howie Dorough, Nick Carter and Brian Littrell are still looking cute, if a bit time-worn in the video. But no matter what, it feels great to have them back. Besides, this album is their first for Christmas in a really long 30 years. Welcome back BSB and it is so sweet to find out that you still have all those swoony harmonies that have become the band's trademark.
The first single, a sweet mellow cover of Wham's Last Christmas, has been released. More old favorites are included in the album. I'll Be Home for Christmas, Silent Night, White Christmas, The Christmas Song (Chestnuts Roasting on an Open Fire), Winter Wonderland, Have Yourself a Merry Little Christmas, O Holy Night and I'll Be Home for Christmas.
Then, the Boys have also included three new typically Backstreet Boys originals. Christmas in New York, Together and Happy Days. Who knows, given the BSB's excellent chart record, one of these tunes might just be the one to sideline Mariah Carey's All I Want for Christmas is You.
Now that Backstreet is back, what about those other boy bands from the '90s? Do you think there is any chance of N'Sync getting together again for an album? Maybe if Justin Timberlake forgets for a while how big a star he is. I do not see any chance of a new Take That album by the original members. But there might be a possibility of the New Kids on the Block doing a new album.