Hannah Arnold not pressuring self as Miss International 2022 pageant nears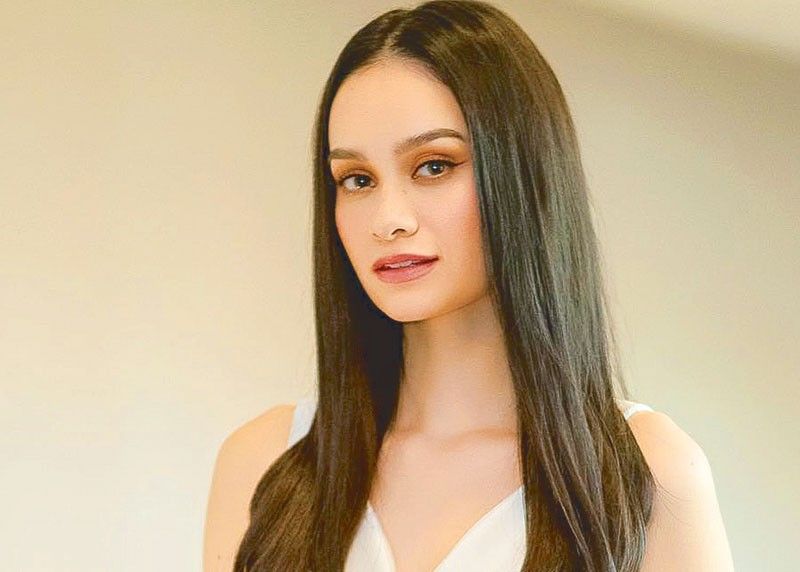 MANILA, Philippines — Preparations are underway for Binibining Pilipinas International 2021 Hannah Arnold as she is set to compete in the international stage this December in Japan.
"I still have few more months to go and that definitely involves working on my pasarela, dieting, reading and staying updated with what's happening," she told The STAR in a brief chat during the Binibining Pilipinas Press Presentation held recently at the Novotel Manila Araneta City. She was one of the hosts during the media event, along with Miss Intercontinental 2021 Cinderella Faye Obeñita and Binibining Pilipinas Grand International 2021 Samantha Panlilio.
The Miss International 2020 and 2021 pageants were postponed due to COVID-19 pandemic. The 2022 edition will finally push through this year with the focus on the United Nation's Sustainable Development Goals as its advocacy.
"Right now in Miss International, we are focusing on Sustainable Development Goals. We actually have a project that is due very soon. So, I will be releasing that," she announced. "That's something new for Miss International that they required from us, candidates. So, that's something I'm focusing on right now. Let's just see, I won't pressure myself too much. I'm just gonna enjoy every moment leading up to it."
Hannah admitted that her "pasarela isn't the strongest," but assured fans and supporters that, "in Miss international, I will have something new to show to everyone. We know there that the choreography is kind of quick. So hopefully, I just breathe and show good pasarela and you know, show all of the Philippines, all of my outfits and everything. So let's see."
"I've heard that the organization just really appreciates girls that are game to try the new foods, they're always on time for the activities, they're just very respectful and they're aware of the culture," she continued. "I think that's naturally me, so I'm really excited and I think every year, they have a different kind of girl with different qualities, so let's see. But for me, I'm just very curious and I'm excited."
She considered the time spent with Bb. Pilipinas staff as most unforgettable during her reign, "As you may know I joined in 2019, and now it's 2022 and I'm still here in Binibini. But one of the best memories I had is actually with the staff (of) Bb. Pilipinas… That's why I decided to come back and join again. I think I'm gonna be sad once my reign is done. Maybe I will come (back) and tambay in Araneta again."
Hannah is a model and earned her Bachelor of Applied Science in Forensic Studies degree from the University of Canberra. She was born to a Filipina mother and an Irish-Australian father. The current Miss International is Sireethorn Leearamwat of Thailand.
The Philippines has produced six Miss International winners: Gemma Cruz Araneta in 1964; Aurora Pijuan (1970); Melanie Marquez (1979); Lara Quigaman (2005); Bea Santiago (2013); and Kylie Verzosa (2016).
Asked about her thoughts on the Bb. Pilipinas 2022 candidates participating in the ongoing pageant, the 26-year-old beauty queen from Masbate commented, "Grabe, they all really performed. I'm so jealous of their stage and everything…It was really nice. I think it's gonna be hard choosing just four queens. They're all worthy of the crown."
There are 40 Bb. Pilipinas hopefuls competing this year and whoever wins will represent the country in the global stage in the following: Miss International, Miss Grand International, Miss Intercontinental, and Miss Globe.
Bb. Pilipinas 2022 Parade of Beauties was held last Saturday. The finals night will be held on July 31 at the Smart Araneta Coliseum and aired live on TV5, A2Z, The Kapamilya Channel, Metro Channel, iWantTFC and the Binibining Pilipinas Official YouTube channel.