George R.R. Martin, Emilia Clarke say 'Jon Snow' show was Kit Harington's idea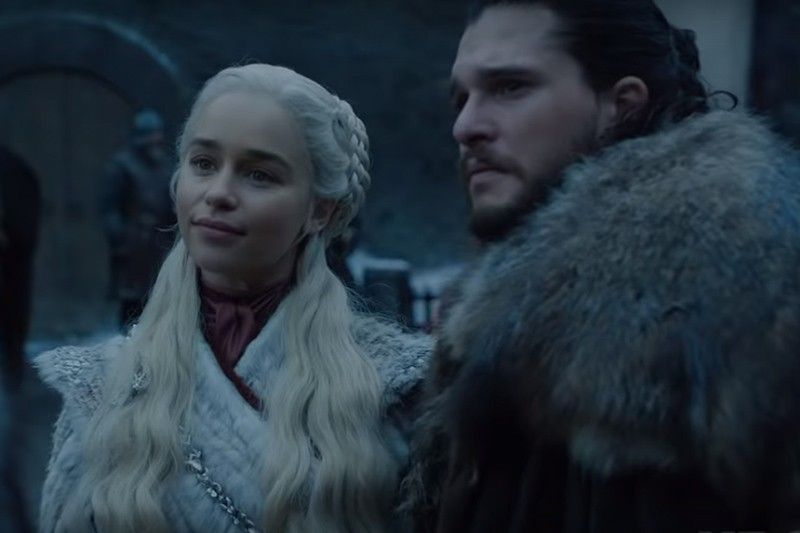 MANILA, Philippines— "Game of Thrones" star Emilia Clarke and author George R.R. Martin, writer of the books the show is based on, have revealed some details about the spin-off "Jon Snow" series currently being developed by HBO.
George confirmed that such a show was in development in a recent blog post, and that it had been given the working title "Snow."
"'Snow' has been in development almost as long as the other three [shows], but for whatever reason it was never announced and it never leaked… until now," George wrote.
The author was referring to the "Game of Thrones" prequel shows also in development — "10,000 Ships" about the Rhoynar princess Nymeria, "9 Voyages" about The Sea Snake Corys Velaryon, and "Dunk and Egg" about Ser Duncan the Tall and a young Aegon V.
George added that he could not say anything more unless given the green light by HBO.
Emilia, who starred as Daenerys Targaryen, meanwhile told BBC while promoting her stage debut in "The Seagull" that the idea of a Jon Snow show came from the actor who portrayed him, Kit Harington.
"It's been created by Kit as far as I can understand, so he's in it from the ground up," Emilia said. "So what you will be watching, hopefully, if it happens, is certified by Kit Harington."
RELATED: HBO mulls 'Game of Thrones' Jon Snow spin-off
In the same interview, Emilia said she is currently not considering a return to the "Game of Thrones" universe. In contrast, her former co-star Gwendoline Christie said she is more than open to the possibility.
"Brienne of Tarth is incredibly close to my heart, and I would relish any opportunity to revisit her. I believe she is enduring," Gwendoline told Newsweek about her fan-favorite character, even teasing that Brienne could potentially return for "Snow."
Still, Gwendoline says she would love for Brienne to have her own spinoff, "I feel incredibly and genuinely honored and so fortunate to have had the opportunity to play that character that I have loved with all of my heart for all of that length of time, for that decade."
George confirmed Emilia's comments in his blog post, saying that Kit even brought in the writers and showrunners and his own team, members of which he cannot name yet but calls "terrific."
The author is involved in all the "Game of Thrones" shows being developed, including "Snow," which are currently in the script stages; some are already into their third drafts, and George hopes that at least one if not all these shows will be given pilots and air publicly.
Kit is expected to appear in "Snow" which could potentially explore Jon Snow's exile with the Wildlings and his direwolf Ghost as they face the unknown terrors north of the Wall.
"Game of Thrones" saw Kit's character learns that he is not a bastard son of Ned Stark but a trueborn sorn of Rhaegar Targaryen and heir to the Iron Throne. He, however, shuns the crown, kills Emilia's Daenerys, and is exiled.
HBO is set to premiere this August the prequel series "House of the Dragon," which takes place 200 years before the events of "Game of Thrones" and focusing on the Targaryen dynasty.
RELATED: 'Game of Thrones' backdrop: Glaiza De Castro stuns at wedding with Irish husband