Tips on decorating for Christmas
November 8, 2021 | 12:00am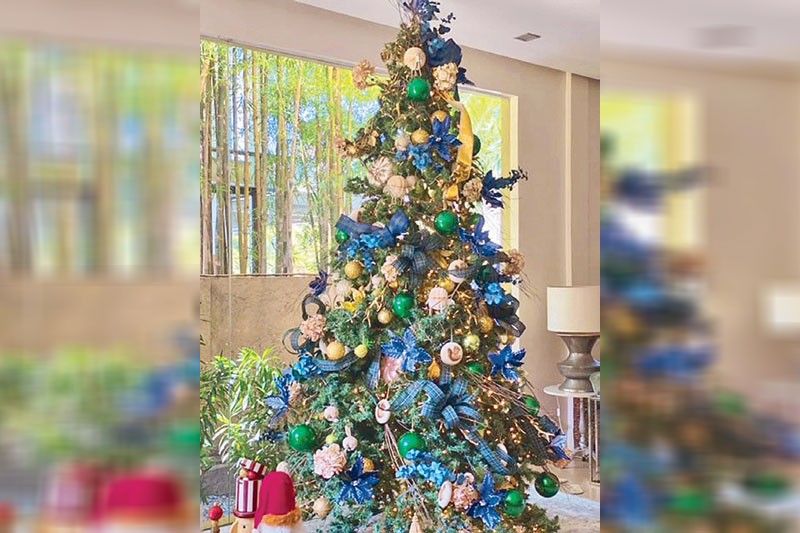 With barely 50 days until the Big Day, Christmas is just around the corner. That said, is your Christmas tree up? Do you know what food you will serve for noche buena? With the daily number of COVID cases going down, the curfew being lifted, the alert level being downgraded to level two, hopefully next week, and more people including teens getting vaccinated, it's safe to assume that many families will be getting together this Christmas.
To add joy and festivity to the most wonderful season of the year, I've asked Kaye Garcia, events specialist and wife and mother to four kids, to share tree-decorating tips and advice on how to set the table for the holiday season.
Christmas is a big deal in Kaye's home. Right after Halloween, her family starts putting up their Christmas decorations with every member contributing to the effort. Lately, they have also adopted the tradition Kaye's in-laws started of giving Christmas baskets to the people of father-in-law Freddie Garcia's (a.k.a. FMG) home province. Kaye's children are very involved in the activity, from the purchasing to the packing and distribution of the gift baskets. For Kaye, though, holiday baking is her favorite activity. Her daughters also enjoy baking, and they have made it a tradition to bake yummy holiday treats for them to enjoy and share with others.
But more than the decorating, baking and gift giving, Kaye believes that what Christmas is about are the birth of Jesus and being with family. As her son Paco would say, "Family is everything." And though Christmas won't ever be the same since the passing of Kaye's mother-in-law a few years ago, it is still the season to be happy and grateful for one's blessings.
Here are a few of Kaye's Christmas tree decorating tips:
Choose a color combination. I usually pick a maximum of three colors to play with.
Mix old and new ornaments. I update my ornaments every year. It could mean buying a few new rolls of ribbon or adding a few dozen balls. I don't always go crazy. I like to change things up.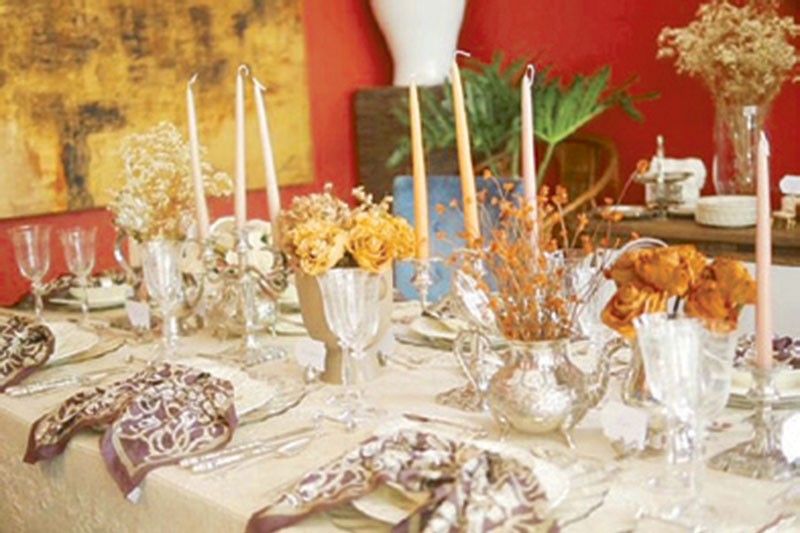 Choose the right location. Depending on where you live, or how much space you have, choose a spot for your tree, where it can be celebrated. You need enough space so you can take photos with your family. Lighting should be good whether your gathering is during the day or at night.
Think out-of-the-box. Put a spin on your tree. There are no rules. Think outside the inspiration-sample tree you saw at the mall. Purchase ornaments from different places. The people who will admire your tree shouldn't be able to tell where you bought your ornaments.
Personalize. It's always nice to add something that's meaningful to your family. Ornaments with photos of your kids or their names customized on the ornaments.
Pack up properly. This is most important. My tree and ornaments have lasted me 15 years because I take time to pack them well when the season is over. Each roll of light is placed in individual ziplock bags, balls are packed in their original acetate containers while fragile decors are bubble-wrapped and ribbons are rolled and bagged. You'll spend less in the long run.
On the other hand, setting the table for the holidays can be just as fun. Kaye's advice is not to let your tablescape dictate your menu. Here are some of her tips:
Do not overfill your table. There should be enough room on your table for guests to move freely. Have a spot for them to place their salad plates on once they move on to the next course, especially if you don't have a waiter waiting to receive used plates.
Set the mood. Lighting is key. I love candles. They add warmth to a table. Music is also a nice way to complement your tablescape and create a better experience for your guests.
Personalize your table. I like putting place cards because I feel they make the guest feel welcome and important.
Make sure you have a centerpiece. Whether it's the food you're serving or something themed, I always make it a point to have a centerpiece. Low centerpieces are the most practical. Your guests can see each other and speak. The worst experience is having to move your head left and right just to see the person you're trying to have a conversation with.
Enjoy the run-up to Christ-mas, dear readers! Here's to a festive, joyous, and delicious Holiday season with your loved ones!