Netflix beefs up content for children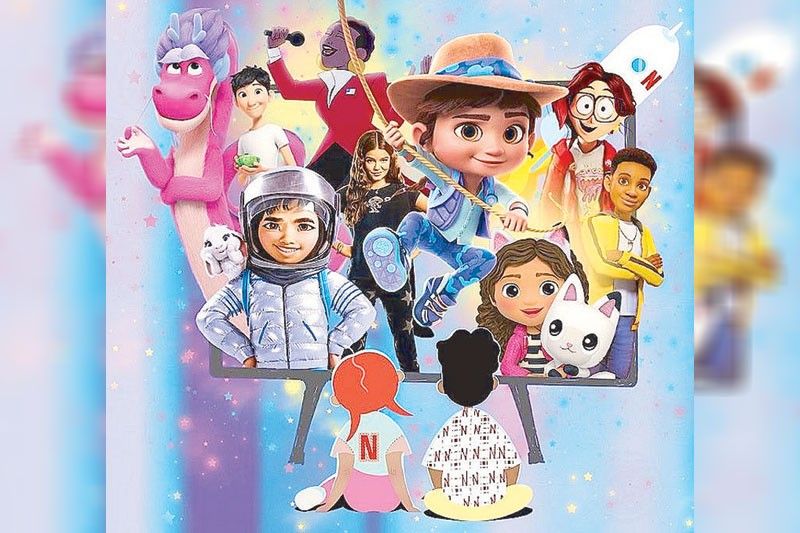 Enhanced Community Quarantine (ECQ) Season 3 is in full swing and people are always trying to find new activities to get by while staying safe at home. On-demand streaming consumption is readily available in most homes in the country. Watching shows and movies is an important way for kids to connect with the world — helping to teach them about new places, create bonds with family or friends and understand other perspectives. So Netflix is stepping up and getting more creative on how it plans to be a choice for most households during this time.
We had a chat with the streaming giant's director of product innovations, Jennifer Nieva. She told us how aggressive Netflix is right now in beefing up the children's section in the platform with so many new titles coming this year alone and we're already in August.
"Sixty percent of our members choose to watch kids and family content every month on Netflix so the experience is really important to us and this year alone, there are 50 brand-new Netflix TV shows and movies," she said.
According to Nieva, family movie nights are one of the core considerations when their team brainstorms on how the interface could be more experience-friendly to both parents and children. Yesterday, at the start of our ECQ 3.0, Netflix and Sony Pictures Animation dropped Vivo, which is perfect for that bonding moment. It tells the story of a musically gifted kinkajou (a.k.a. a rainforest "honey bear") who embarks on the adventure of a lifetime to deliver a song to his cherished owner's long-lost love, with the help of Gabi — an energetic tween who bounces to the beat of her own off-beat drum headlined by the brilliant Lin-Manuel Miranda, Zoe Saldaña and Gloria Estefan. More of this is under Netflix's platform as Lea Salonga and Josh Radnor and many more topbill the animated series Centaurworld.
Though the list of titles in the kids section is rapidly growing, Netflix takes into account the quality of safe screen time and healthy viewing that a child can consume. Nieva added, "This is a question that is particularly prevalent in the pandemic. We need entertainment. But what is the healthy amount of that entertainment is a discussion for every family to have because every family is different."
The platform is doing a hybrid type of content offering to keep the conversation going while watching.
"One of the things that we have done recently in this regard is that we have introduced a new recap e-mail for parents and they want to understand what their kids are watching so that they can connect and bond through their favorite shows," said Nieva. "The recap e-mail summarizes some of the key themes that are in the shows that they are watching so that they can talk about them more and connect and it also includes some activities like printable coloring sheets for younger kids for shows like Might Little Bheem or Ridley Jones that you can download and have a conversation with your child."
She added that the kids section also has the Top 10 feature, which will help the subscribers make the best decisions on what to watch next based on the family values they want to impart to the kids via the shows on Netflix. There will also be maturity ratings and profile locks for added security. Seeing what's popular can help kids and families find something to watch and bring them closer together.