Gretchen Ho is bound for Tokyo Olympics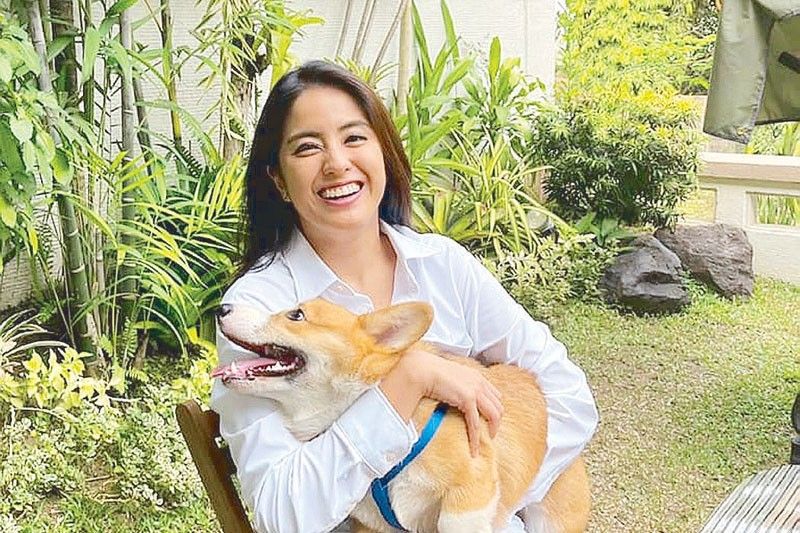 TV host and news anchor Gretchen Ho is bound for the Tokyo Olympics from July 23 to Aug. 8. That should kick off the busy second half of 2021 for her.
"I'm going to fly to Tokyo (Japan), so we've been doing Philippine Olympian interviews," Gretchen shares. "I've also been doing a lot of research so I'll be ready when I get there. As of now, I'm just really focused right on giving my best with the opportunities at hand. That's all that's on my mind and I haven't thought too far off yet."
Gretchen made a name for herself by carving a niche in volleyball. The sport helped in her career as an athlete and her profession to eventually give her recognition.
"Volleyball really shaped me, not just as a person, but also as a professional," Gretchen offers. "The way I see things, the way I approach my growth in my career and the way I reach for my goals are with the mindset of an athlete.
"Volleyball became really popular during our time in the UAAP (University Athletic Association of the Philippines). It also opened many doors, not just for me, but for many athletes. I'm lucky to have been part of this time and to have been able to transition from the world of sports to media broadcasting."
Eventually, Gretchen became a celebrity host, something that became really challenging for her. "More than the doors and windows that opened for me because of volleyball, I think it's really the character that volleyball instilled in me that has helped me greatly," she says.
"The most challenging aspect of being a celebrity host is always having to be 'on' because you are the host. Hosts are supposed to hold the fort when it comes to events or shows. I'm an introvert by nature and I like keeping quiet, but I also love entertaining people and making sure they have a good time.
"It's the constant managing of emotions and going out of your comfort zone to be better that have been most challenging for me. I love breaking my own boundaries and limits though, and I guess this is the attitude that has helped me go past."
Although she started with ABS-CBN and worked with the network for a long while, Gretchen is now in her new home on TV5. She is thankful she didn't have to make a major adjustment when she transferred.
"I think being somebody from the sports industry has helped a lot, because I feel like I fit in like a glove with TV5 having a strong thrust in Philippine sports," Gretchen maintains. "People have been welcoming, too, and I'm glad to be working alongside anchors, broadcasters, producers and leaders who have a passion for excellence, in the same way that I do."
Gretchen's experience with ABS-CBN really trained her well for the next phase of her professional life. "I move forward with confidence because I also experienced so much in my nearly eight years with ABS-CBN," she says.
From volleyball, Gretchen also displayed her interest, love and even passion for basketball. Not surprisingly, she always had a passion for both sports. "I'm very athletic by nature and like being out and about," she grants. "I've always been the 'Woman in Action.' I have so much energy and I get restless when I don't get to exercise or move."
The NBA League Pass has helped Gretchen in following the games religiously even in her busy schedule, from the play-offs to the semi-finals and the finals. "I can just tune in to the games via my NBA App or through my smart TV powered by my fast and reliable PLDT Home Fibr connection at home.
"It's very easy to pick games to watch at my own pace and time, on-demand. I get to experience better entertainment and do things better at home with my NBA League Pass because I also get to use it for work, so that I can stay updated with the games and NBA news."
She loves Steph Curry of the Golden State Warriors. "I've always loved him because of his humility and joyful demeanor inside the court," Gretchen insists. "But the way I watch the game is more than the teams.
"I love following individual stories of the players and seeing the different characters and persona of the athletes. There are always good storylines of redemption to follow. It's such a colorful, inspiring league."
PLDT Home has helped in Gretchen's everyday life as a newscaster and TV host. Especially now that she has days when she needs to shoot and work from home. "I love that my Internet connection is really fast and I don't have problems with shifting from hosting events online, to doing meetings, to shooting videos from home, to researching and interviewing for my reports and livestreaming videos. It's really one of the best investments that you can make."
Naming her TV host idols such as Oprah Winfrey, Ellen DeGeneres, Steve Harvey, James Corden, even Boy Abunda and Karen Davila, Gretchen enjoys watching their shows and how they do their interviews. "I love how they can ask the hard questions, but do it with grace and or humor," she asserts. "I enjoy watching their shows and interviews. I learn a lot from them."