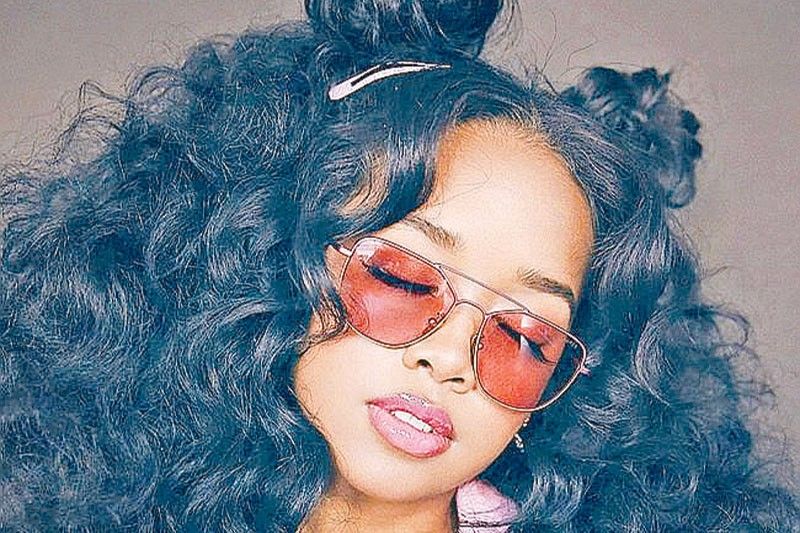 Come Through starts H.E.R. off on the next stage of her journey to greater fame.
STAR/ File
New songs from H.E.R., Billie and Olivia
H.E.R., the singer, musician and songwriter, is our girl of the moment. This gorgeous mix of Black and Filipino parentage has a new single out. This is Come Through featuring her frequent collab partner, R&B star Chris Brown. Their last effort together was Come Together, from Brown's No. 1-selling Indigo album. And now they are back with a smooth love jam where their soulful vocals create the sweetest vibes.
Come Through starts H.E.R. off on the next stage of her journey to greater fame. The song is the first single from her upcoming album titled Back of My Mind, which is set for release this summer. This is also her first single after her wins at the Grammy Awards for Song of the Year for I Can't Breathe and at the Academy Awards for Best Original Song, Fight for You from the motion picture Judas and the Black Messiah.
H.E.R. is also on the roll as far as looks are concerned. She was named by Vogue Magazine as one of the 10 great beauty looks at the recent Academy Awards night. Additional proof is in the cover art and music video of Come Through, which feature H.E.R. at her most seductive. Given these, I do not think that acting in films is not a far-fetched idea for H.E.R. Who knows, one day she might be reaching for her next Oscar, but in the acting category.
Speaking of looks, Billie Eillish, now a poised and lovely 19-year-old, has ditched the punk make-up on her face and thrown away her supply of shocking neon green hair dye. She now sports her natural blonde locks in a trendy bob. Why? Maybe she just grew tired of her style and decided to look normal and grown-up. I miss the exciting Billie we met through her When We All Fall Asleep, Where Do We Go? But people change and so she did.
This new look heralds the arrival of Your Power, Billie's new single. And it is, indeed, pure power. This is the first cut out of her second album titled Happier Than Ever, which is set for release also this summer. Set against an electronic arrangement laced with an acoustic guitar, she gives forth her strongest vocals ever. Which is just as well because she does not mince words with what she wants to say.
Your Power indicts abuse of power, particularly that of older men over naïve young girls. "Try not to abuse your power," she sings and in the next breath, she enjoins girls to know what type of power they can wield. For emphasis, she comes out with a video shot on a scenic cliffside and where she is shown with a boa constrictor coiled around her body. I thought she was wearing an extra thick scarf. But no, it is a snake! Creepy but works as a show of power on her part. She came out alive from the video shoot, didn't she?
Olivia Rodrigo, the year's first anointed big star thanks to the phenomenal response to her song Drivers License, also has a new single out. It is Déjà vu, wherein she chides an ex-boyfriend if he gets déjà vu with his new girl. You know déjà vu, it is the French term for the feeling of having already done or experienced something before. Olivia asks, "Do you get déjà vu, when you do this or that because we also did that before?
Olivia is only 18 years old and already a major success as a singer and songwriter, think Drivers License and on television, High School Musical the Series and Bizaardvark.
Now, our music output has not yet reached K-pop level in the global chart race but we have the likes of H.E.R. and Olivia, and also Bruno Mars, keeping the fabled Pinoy aptitude for music known and alive.
Olivia is the daughter of a Filipino father and a German mother. Born in California, she has been performing since she was six years old. Her lyric writing still has to mature, her topics are those that girls of her age would be interested in, but her singing is that of an old soul. I cannot wait to find out what songs she has in her first album that is set to come out later this month.