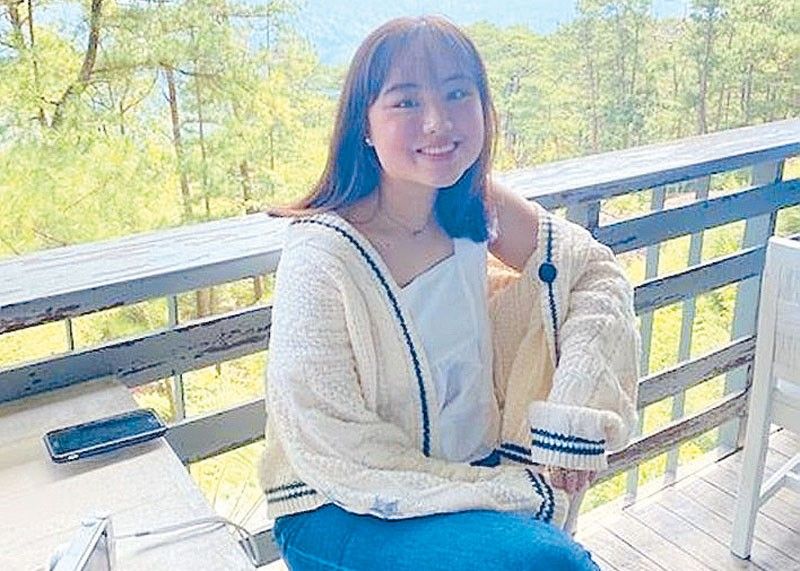 My daughter Gabbie enjoying the cool weather and scenic view of Baguio city
RAZZLE-DAZA
-
Pat-P Daza
(The Philippine Star) - March 1, 2021 - 12:00am
My annual trip to Baguio City, my happy place, did not happen last year because of the pandemic. In December 2020, however, I was happy to learn that Baguio was open to local tourists. I then began planning a visit in January or February, the coldest months. Friends also told me that because of the limited number of tourists who were allowed entry, Baguio was very peaceful and devoid of traffic. And so, I made a reservation to stay at the Baguio Country Club (BCC) from Feb. 5 to 8.
On Feb. 2, however, Mayor Benjie Magalong placed the City of Pines under GCQ (General Community Quarantine), thus banning tourists from entering. Though there was a pending appeal to Tourism Secretary Berna Puyat to allow the city to accommodate tourists despite the quarantine regulation, I was left with no option but to cancel our reservation and move it to March 5 to 8. My hope was that GCQ would be lifted by then.
Much to my relief, the Inter Agency Task Force (IATF) allowed Baguio City to accommodate local tourists from Luzon beginning Feb. 5 despite the GCQ. I called BCC to move my reservation to Feb. 19 to 22 instead. They informed me that if I was traveling with minors 14 years and under and senior citizens 65 years and older, their movements would be restricted. They would not be allowed to leave the hotel premises (in other words, "staycationers").
Here's what needs to be done/what to expect if you're planning to visit Baguio:
1. Make a reservation at your choice hotel.
2. Upon confirmation, the hotel will send your booking confirmation with links to FAQs, Travel Requirements and a link to visita.baguio.gov.ph.
3. All tourists must register at visita.baguio.gov.ph and upload a valid ID and a current photo.
4. You can choose to take an antigen test in Manila or in Baguio. If you opt for the antigen test in Manila, you must upload your results three days before your scheduled trip at the earliest together with your reservation.
5. When you've successfully submitted all the requirements, you will get your QTP (QR-coded Tourist Pass) via e-mail. Save or print the issued QTP. Note that each visitor must register using his or her personal e-mail account even if he or she is a minor.
6. At the checkpoint upon entering Baguio City, you'll be directed to the KIA building basement parking area where you'll register at window 1. Only one will get down with all the Visita Baguio QTPs and a valid ID. The police escort will hold on to your ID and lead the convoy to Camp John Hay, where the triage is.
7. At the Camp John Hay Convention center, present your QTP and the results of your antigen test to get your health clearance pass. If you opted to get a swab test in Baguio, this is where they will administer it.
8. After this, your ID is returned to you and you can then proceed to your hotel to check in.
The procedure may seem overwhelming, but it's well worth it.
My daughter Gabbie and I enjoyed our brief stay and wished we could have stayed longer. (My son Paolo didn't join us because he had school projects to finish. But I suspect that he just wanted some rare "me" time away from his mom and sister.) While Gabbie and I were in Baguio, the lowest temperature, a chilling nine degrees centigrade, was recorded on Feb. 21 at 5 a.m. Going around was a breeze, thanks to the absence of traffic and crowds, and the peace and tranquility around us were intoxicating.
Meals at BCC and our favorite restaurants in the city were a delight. Nothing can match breakfast at the BCC veranda while enjoying the view and the sight of golfers at play, and dinner at Hamada for the unique taste of Japanese cuisine. For lunch and dinner, we went to Lemons and Olive and Café by the Ruins. We also discovered Delish, a delightful restaurant that serves Latin dishes and Hatch, a cozy garden coffee shop.
Most of the time, Gabbie and I were perfectly happy to stay in our spacious and comfy room at BCC, cuddled in warm blankets while catching up on our reading or watching Netflix. Many times, I caught myself wishing and saying how wonderful it would be if Metro Manila had Baguio's dreamy climate.