Take it from Tony
February 20, 2021 | 12:00am
When I come home to you, San Francisco
Your golden sun will shine for me.
The heart-breaking news broke last Feb. 1: Tony Bennett diagnosed with Alzheimer's Disease. It prompted music-lovers to take a quick trip down Memory Lane, humming Tony's well-loved songs including his signature piece, I Left My Heart in San Francisco, from which I quoted the stanza that opened today's story. That song is meaningful, especially now that Tony is living in New York with his wife Susan Crow, a philanthropist who serves as his caregiver — ...high on a hill it calls to me/to be where little cable cars/climb halfway to the stars/the morning fog may chill the air/I don't care/my love waits there in San Francisco...
The good news, according to Dr. Gayatri Devi, a neurologist who first diagnosed Tony in 2016, "He is doing so many things, at 94 (turning 95 on Aug. 3), that many people without dementia cannot do. He really is the symbol of hope for someone with cognitive disorder." Sigh of relief!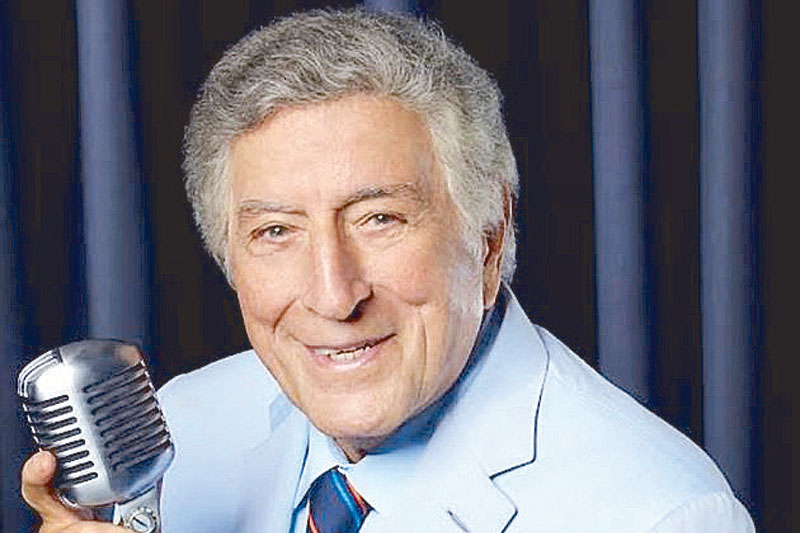 That brings us back to years 2011 and 2013 when The STAR did exclusive interviews with Tony who was 87 during the second phone interview. The one who set the phoner reminded me, "Please speak louder because Tony is hard of hearing." In fact, Tony was lively, so full of life that he would have sung a few of his songs had I requested him to.
In September, a month after the phoner, Tony entertained a full house at the PICC Plenary Hall in what could be his last concert in Manila (considering his present condition). Every song was met with deafening applause. When Tony sang Smile (the Charlie Chaplin composition), our group (Drs. Welson Yap, Wilson and wife Lily) choked with emotion. You know: Light up your face with gladness/hide every trace of sadness/although a tear may be ever so near/that's the time you must keep on trying/smile what's the use of crying/you'll find that life is still worthwhile/if you just smile.
Here are precious portions of those two interviews with Tony:
Looking back, would you live your life exactly the same way all over again?
"Like anyone else I have had my ups and downs and have certainly made mistakes, but now at 87, I can look back and honestly say I have no regrets. In fact, you realize over time that you often learn more from making a mistake and correcting it than you would have if you had done it right the first time."
You now live in New York. Did you, as per your song, leave your heart in San Francisco?
"I certainly did and when I go to San Francisco, I get treated like the mayor of the city. I have lived in New York City most of my life. I was born in Astoria, Queens, and there is just no place on earth like New York... the restaurants, the museums and just walking down the street in New York City can be entertaining."
How was life back in San Francisco when you were younger?
"Well, although many people think I was born in San Francisco, I don't really live there. My wife Susan is from a long line of San Franciscans. I grew up in Astoria, Queens, one of the five boroughs that make up New York City. I grew up in a loving Italian-American family during the Depression and yet I would consider that a very good time in my life. My mother was widowed as my father passed away when I was 10, so every Sunday to help my mom out, the family would come to our house and make a big meal and then after we ate. They would form a circle and my brother and sister and I would entertain them. I received such positive encouragement from them that it was during those Sundays that I realized I wanted to be a performer. They gave me my dream."
Of your hundreds of songs, what's the closest to your heart, the one that eloquently speaks of the essence of Tony Bennett? Which of your songs do you often hum?
"You know, I actually don't hum too often! But I think that my signature song (I Left My Heart in San Francisco) is still one of my favorites as I have been commissioned all over the world to perform the song and it made me a world citizen. You know, I think that song has lured people to go to San Francisco and see it for themselves. You know, San Francisco is a beautiful city. People just love that city! So it's a beautiful song to be identified with."
You still sound the same way you did back then. How do you preserve your voice (any do's and don'ts)?
"I served in WWII as a foot soldier and when I came back home after the war, I was fortunate enough to be able to study under the GI Bill of Rights at the American Theatre Wing. They had excellent teachers there and I was able to learn bel canto technique which is what many opera singers learn. The voice is a muscle and like any muscle it needs exercise. So I always practice the techniques and exercises that I learned from studying bel canto. There is a saying if you don't exercise your voice on the first day, you know it; if you don't exercise it on the second day, the band knows it; and if you don't exercise it by the third day, the audience knows it."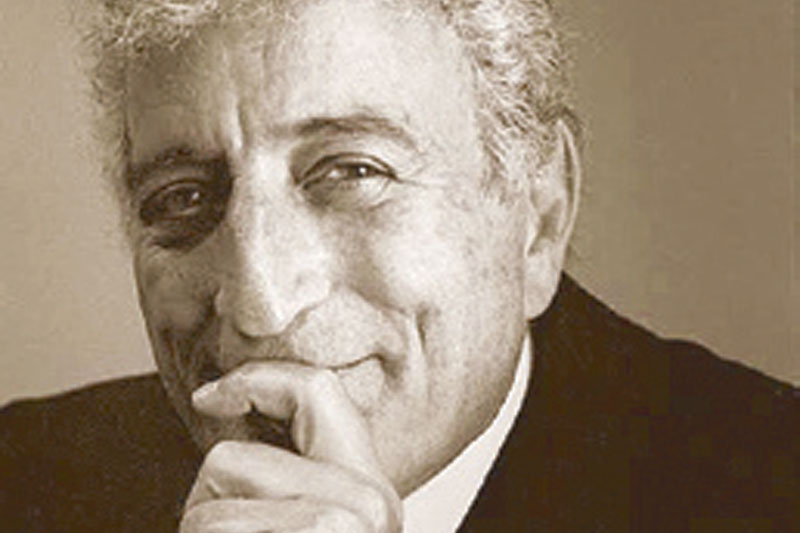 Hypothetical question: If you were trying to woo a lady with your song, what would it be and why?
"I have to say But Beautiful is one of the most romantic songs I have ever heard. It is a lyric about someone yearning for someone that they don't have and there is a line in the song that goes, And I'm thinking, if you were mine, I would never let you go. Just so powerful and you cannot beat lyrics by Jimmy Van Heusen."
You've been to Manila. What are your fondest memories about those visits?
"It's always the fans, they are so appreciative and warm and welcoming. And I love painting the beautiful scenes in Manila."
Any more beautiful memories do you have about Manila?
"Well, I've played in the Philippines and I love the Filipino people; they're so beautiful. All of them are very sweet. As a musician, what I like about them is that they like love songs with a nice melody and the sweetness of a song. And to me, they have great taste when it comes to music. I love remembering the time I spent there and how much fun it was to be with the Filipino people."
Do you have any close Filipino friend, somebody that you know very well?
"Yes. I know Minda Feliciano very well. Do you know Minda?"
Yes, of course, I know her but only by name, not personally. She was the girlfriend of Michael Caine and, if I remember right, they lived together in London for a few years. Minda is the cousin of Rose Feliciano, the widow of Vic Vargas.
"Minda is a good friend of mine. We are still very good friends. I'm close to the whole Feliciano family. They are very nice people."
Tony, may I ask if it was pure friendship between you and Minda? Was there anything romantic between you?
"Oh, we were just dear friends for many years; we were great friends. I see her in London sometimes. But that was many years ago."
When was the last time you talked to Minda?
"When her husband died years ago. I was sorry about that."
Please tell us what you do between concerts. How do you unwind? Do you do it by listening to music at home, whose music (aside from yours)?
"When I am not performing then I am usually painting. I love being able to do two art forms as it's a perfect yin-yang relationship. Singing is a very extroverted endeavor as you are in front of thousands of people. But when I paint, it is just me and my canvas and four hours can go by and it seems like four minutes. So when I get a bit burned out from singing, I paint; and when I get burned out from painting, it's time to sing again. So I am able to always stay in a creative zone."
What would you consider the three most memorable things in your life?
"One, when I was recording I Left My Heart in San Francisco.
"Two, when the United Nations made me a citizen of the world. That changed my life because it made me realize that I am a citizen of every country that I go to.
"Three, well, I have a beautiful wife who makes me happy. We started a school together; we have 14 schools of performing arts now in Manhattan and we are teaching students how to become artists."
(E-mail reactions at rickylophilstar@gmail.com. For more updates, photos and videos, visit www.philstar.com/funfare or follow me on Instagram @therealrickylo.)