Markus: Being dad is a magical experience
February 4, 2021 | 12:00am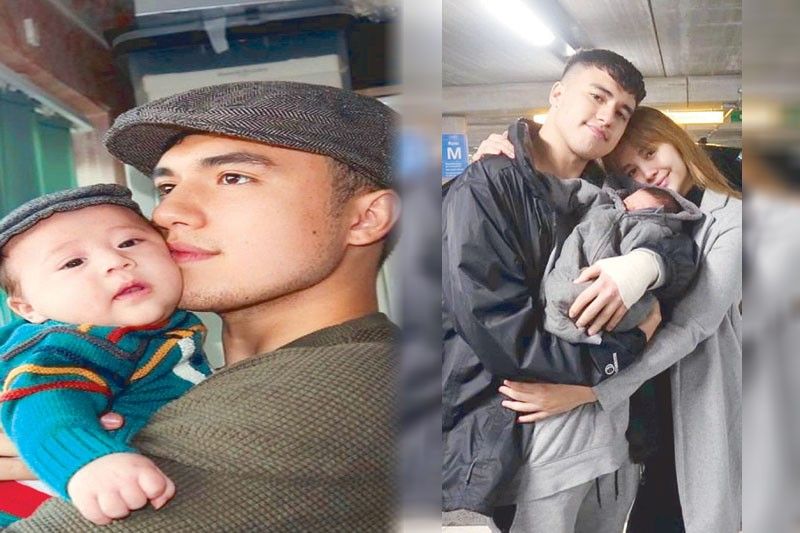 Welcoming his child and being responsible for him is a magical experience for Markus Paterson. Fatherhood, he stressed, has completely changed his life, both personally and professionally.
Markus' girlfriend Janella Salvador gave birth last October to baby Jude in UK.
Said Markus, "It changed my life totally. All my priorities have leveled up. Everything that I thought was a big deal suddenly isn't anymore. Now it's all for my little boy. I feel like everything has leveled up two times dahil mas motivated na ako magtrabaho — just to work harder at my craft para lang may legacy kumbaga dito sa industriya for my little boy to grow and have a happy childhood."
Two weeks ago in an online show, Markus also shared his thoughts the first time he saw Jude. According to him, it felt that a whole wave just took over his body and put all his priorities away and that he felt like he couldn't move and just stared at the baby for hours.
Markus didn't expect to be as hands-on as he is now in minding their baby's needs. He tries to do everything and admits that getting enough sleep one tough challenge these past two months.
"But as soon as I wake up and I see his face, parang nawawala talaga ang pagod ko. As of now, it's been smooth-sailing for me."
He's at ease working in a light and fun atmosphere with the cast of Hello, Stranger: The Movie, that is set to begin streaming on Feb. 12 via KTX.ph, iwantTFC, TFC IPTV, Cignal PPV and Sky PPV. He plays Simon, one of the new characters in Stranger which was initially aired as a series on the digital Kapamilya movie streaming platform. The movie, shot at a scenic resort and directed by Dwein Baltazar, focuses on friendship and the brewing romance between Xavier (played by Tony Labrusca) and Mico (JC Alcantara).
Asked about his memorable moments on the set, Markus said that it would have to be the kind of bonding they had off-screen. He shared, "I think the whole cast and crew will also say the same thing na pag tapos ng taping -- just everybody bonding and getting to know each other. Before, I thought that it would be weird to come back to a set-up after a long time. I arrived on the set late but everybody there was very welcoming."
He added, "Every moment was awesome including the conversations, especially with Jin (Macapagal) about our boyband days with Tony. I told him, 'Grabe, andito na tayo, may pelikula na.'"
They first met during their Pinoy Boyband Superstar days. Now that he is into acting, Markus said that he would be glad to accept more acting jobs. He mentioned that Janella also wishes to work again.
"We're going to work extra hard. We love our craft and we can't wait to come home."
He, Janella and Jude are currently in the UK where Markus' family resides.