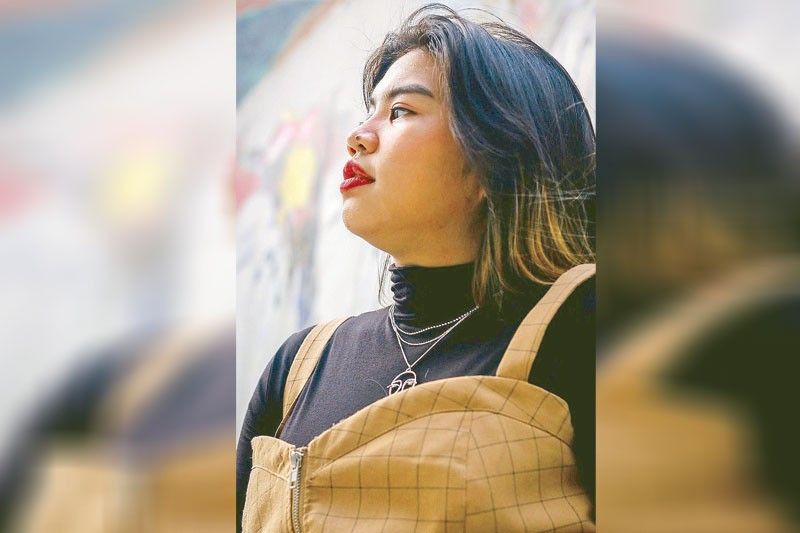 Jamm Rea: Realizing a music career is 'way more fun'
Jamm Rea now in the same profession of her idols
MANILA, Philippines — Not every ardent follower of The Eraserheads gets to tread the same path as her idols have taken. YouTube singing sensation Jamm Rea is one fortunate admirer. Making the highly-popular quartet of Ely Buendia, Marcus Adoro, Buddy Zabala and Raymund Marasigan as her greatest musical influence, Jamm is now in the same profession as her longtime idols.
"My major musical influence is The Eraserheads," grants Jamm. "I remember listening to my first E-heads song, Pare Ko and from that then on, I've always been hooked. What makes them my musical idols is that they can bring back those memories of adolescence.
"Likewise, they send powerful messages in their songs that remind us that we are human. That nothing is perfect and change is normal. As a songwriter, The Eraserheads really became my inspiration to write about the simplest stories of life with the greatest lessons."
The only singer in her family, Jamm, whose real name is Jammila Claire Rea, is an only child who turned to music early on. Being musically inclined apparently runs in her family. Ever since she was young, Jamm was exposed to different types of music, folk or modern.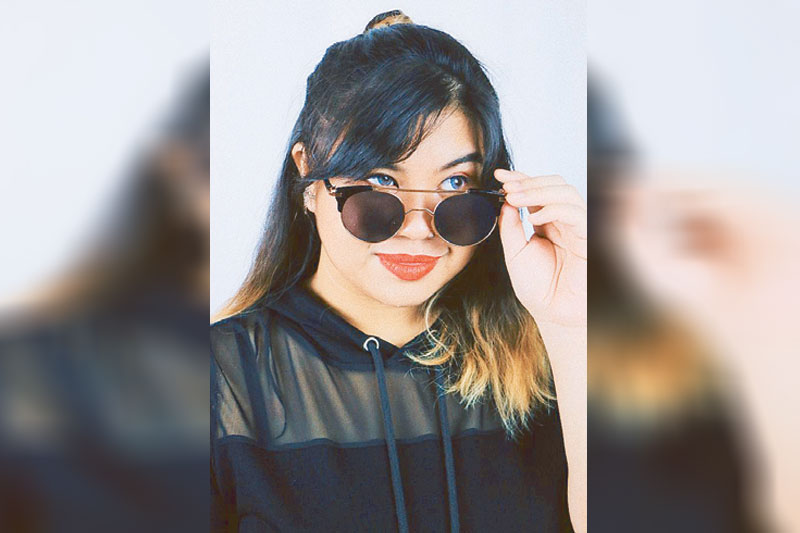 "Growing up as an only child, music became my friend," Jamm shares. "In those moments wherein I wanted to express my emotions, I would always listen to a particular song. It also became therapy for me in a way, as it really helped me understand life and overcome daily struggles."
Somehow, it surprised her parents when Jamm seriously embarked on a musical career, with an overwhelming passion for music. "As crazy as it sounds, I think music itself has inspired me to go on with this journey," Jamm discloses. "My mom has always given me the freedom to choose for my destiny and so that really helped me understand what I wanted and to pursue."
Now a third year dentistry student at Centro Escolar University in Makati, Jamm shuttles between her studies and music career. Recently, she was signed up by Curve Entertainment, with the same people who propelled the recording careers of The Eraserheads, Rivermaya and Ariel Rivera, to name a few, when the label was then known as BMG Records Pilipinas.
"Finding my own unique style and image really took a while," insists Jamm, who is also a YouTube artist. "In a way, I find it important that I know who I am and who I want to be once I get signed. Also, it was an easy decision to sign up with Curve, knowing the previous artists they handled. It was my producer who submitted my demo to Curve."
Jamm calls herself a "late kontesera" because she started joining singing competitions when she already was 15. Although she joined singing and songwriting competitions when she was in high school, she first auditioned for ABS-CBN's The Voice Kids Season 1, back in 2014. The competition was won by Lyca Gairanod.
Subsequently, Jamm also auditioned online for Himig Handog 2017, with a song she wrote, Walang Katotohanan. Then, she tried her luck in Wishcovery Season 2, where she was able to reach the regionals. Her last audition was way back in 2019 for Idol Philippines.
Parang 'Di Mo Alam is Jamm's debut single under Curve Entertainment, penned by songwriter, Jessamae Gabon, produced by Reck Cardinales and veteran arranger Jun Tamayo. The song will be released on all digital platforms starting Nov. 30.
"The lyrics of Parang 'Di Mo Alam are very much about unrequited love and it comes down to asking yourself if you're going to pursue or just move forward," Jamm declares. "With that song, I was able to show that message in a light and upbeat mood, which I do think is very relatable on how youth deals with love. For my interpretation of the song, I believe that I was able to story tell."
Jamm is determined to finish her studies, even as she shuttles between school and singing. "I hope to finish my studies and be able to travel the world," she excitedly says. "If there was an opportunity, I would also like to be a motivational speaker or a DJ. One thing that makes me so empowered is my voice, and so I want to use my voice to change perspective – may it be through singing or public speaking."
When Jamm was younger, she never really saw herself embarking on a singing career. "As a person who was also influenced by debate and public speaking, I thought that I'd dream of becoming a lawyer or a motivational speaker," she grants. "But then, I did find music as a similar platform to send a message to the world."
Today, however, Jamm realizes a music career is "way more fun." Although she is still pushing through with her dentistry course, she refuses to think music has sidetracked her from any of her ambitions, "I'm a dreamer," Jamm insists. "It's not every day that you find a singing dentist."