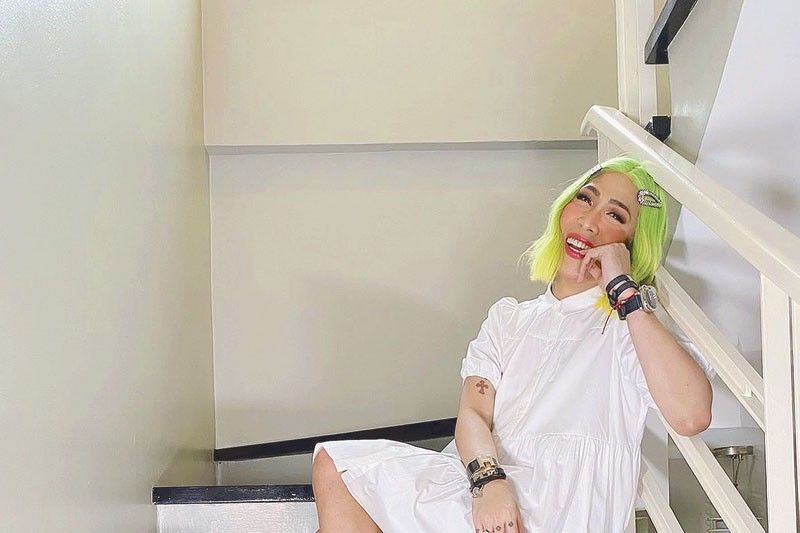 'My life is not perfect but I am okay. There are better days and better things to come...very soon!'
STAR/ File
Vice Ganda on his struggles during the pandemic
FUNFARE
-
Ricky Lo
(The Philippine Star) - October 5, 2020 - 12:00am
Madonna is right. The virus is a great equalizer. It spares no one. The fears and worries it generates rattle everybody regardless of status in life, whether rich or poor, young or old, an ordinary mortal or a huge celebrity.
Yes, including Vice Ganda.
"I am in a very good position, in very good condition but..."
That's the Big BUT.
"There have been many major changes in my life during this pandemic," Vice confesses in a tell-all exclusive interview with Funfare, the first time he's opening up since the start of the lockdown last March, breaking an intriguing silence that has kept people (especially his followers) guessing what he is up to. "Nabago ang buhay ko in general, especially professionally. For example, I haven't started shooting my movie (Private Benjamin Part 3) for the Metro Manila Film Festival (MMFF), directed sana by Cathy (Garcia-Molina), because of the limitations and the restrictions, including the 10 p.m. curfew. It's impossible for me and my team to finish the shoot, although other producers are getting ready just in case. We don't even know, we are not even sure, if the MMFF would be pushed through.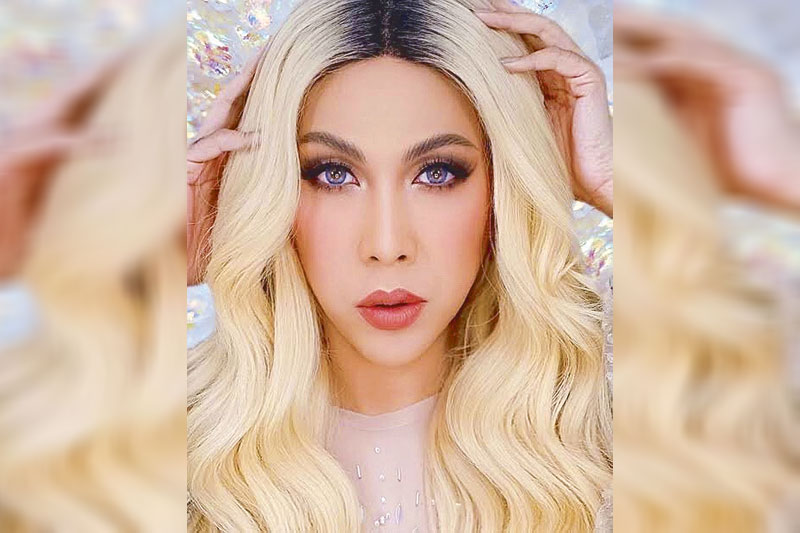 "On TV naman, sa It's Showtime mahirap mag-perform because we don't have a live audience. It's hard since that was my training. I get my material and my energy from a live audience. There's nobody else in the studio aside from us (the hosts) and the staff. So, mahirap. Daming bawal, things that we used to do like 'wala na 'yung nag-yayakapan kami, naghaharutan, nag-aasaran, nagtutulakan. We can't do those things anymore due to the social-distancing protocol."
Because of the uncertainties, Vice adds that they have to tape several episodes ("na iba-bangko namin") because they cannot go "live" every day, otherwise they will be required to take a swab test or be quarantined for 14 days since they will be going in and out of the studio.
The ABS-CBN shutdown has had a big impact on Showtime (and other network shows as well).
"The reach of our platform has been limited. The shutdown has also affected all of us emotionally; it has caused us so much stress, anxiety and fears. In fact, we were already suffering from anxiety even during the hearing for the ABS-CBN franchise renewal. Hindi namin alam kung ano ang mangyayari, kung tuluyan na ngang magsasara. Up to now, we also worry when this pandemic will end, ang hirap gumalaw; hanggang ngayon nag-iisip kung hanggang kailan ba ito. There are so many questions in my mind na hindi ko alam ang sagot."
Add to that his anxiety about his family. His mom is a senior citizen (and therefore considered vulnerable) who stays home with Vice's siblings and his nephews and nieces, while he stays in his own home with his staff. His boyfriend, Ion Perez, stayed with him during the lockdown but now goes to Tarlac (where his own family is) when the restrictions were eased.
"Even if I want to," says Vice, "I cannot visit my mom kasi labas ako nang labas because of my work. I make sure that she is safe. Nagtitiis na lang muna kami sa tawagan araw-araw."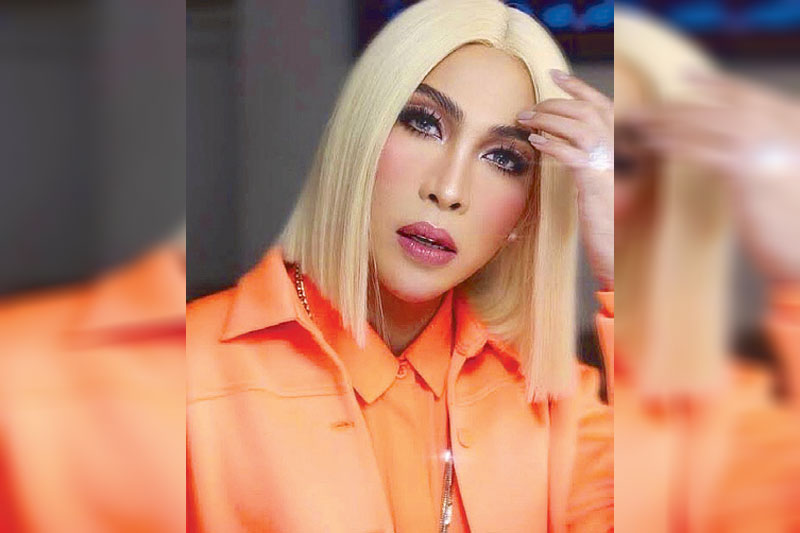 It's hard, Vice concedes, but he tries to erase negative thoughts and focus on the positive. (That's why Funfare refrained from asking him about any "issues" and limited the questions to things positive.)
"You're right," he notes, "I focus on things that have value in life, kung ano ang dapat kong isipin at pagtuunan ng pansin at panahon. It's a waste of time and energy to deal with the negative. Time now is very important."
The pandemic has given him ample time to reflect on his life and take stock of things. No regrets, he assures.
"You know what I have realized? That how fortunate (gaano ako kapalad) I've been before this pandemic happened, I was given the opportunity to work and therefore to save. Otherwise, it would have been super-duper hard for me and my family; it would have been hard to survive kung wala akong na-ipon at kung kanino ka aasa. I wouldn't have been able to help people close to me, those who have been supporting me all along, and including those I don't know, mga hindi ko kakilala na kaya kong tulungan.
"It's also important (imperative) to have faith, to keep God in our hearts and in our lives kasi kung mahina ang pananampalataya natin, mawawalan tayo ng lakas ng loob. Ang laking bagay ng faith. It's faith that is helping me cope with these trying times, that is giving me strength, that is giving me hope."
One major change in Vice's life is his decision to manage himself, although still with the guidance of ABS-CBN (in-charge of his TV projects) and Viva (for movies and endorsements).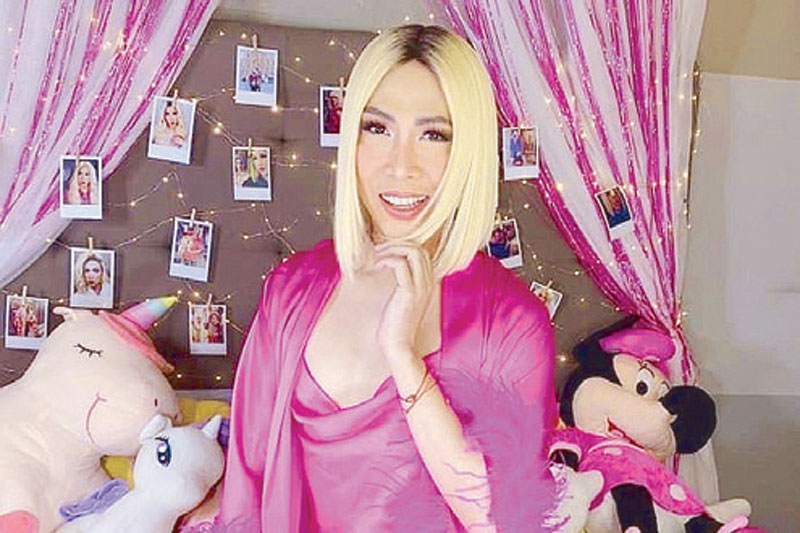 "Ayoko nang maka-abala sa kanila so I decided to manage myself and make my own major decisions," adding that his contract with ABS-CBN has expired last year and wasn't (yet) renewed. All the stars' contracts were suspended because of the situation. "The airing of my new show, Everybody Sing (to replace Gandang Gabi Vice/GGV), was also suspended. It was supposed to premiere one week before the lockdown."
Aside from Showtime, what keeps Vice busy are shows on his digital platform The Vice Ganda Network such as the game show Prize Ganda (Friday nights) and Gabing-Gabi Na Vice (GGNV, Saturday nights) and his YouTube vlogs, all of which he shoots at home. One episode about "mga bagay about me na hindi pa alam ng tao" went viral. Oh, really? But isn't his life an open book read and reread to death by the public? What else about him is, ehem, not known?
"Maybe the public sees most of me and myself only on TV. But there are still so many things about me not captured by the camera. Di ba ang mga artista, laging magaganda ang shini-share sa public? Ako, I am not ashamed to share parts of my personal life, both the good ones and the bad ones, which people can relate to at maaari nilang kapulutan ng aral at wisdom. Mga tragedy sa buhay ko."
Such as what tragedies? (Vice has forgiven the man who killed his father.)
"Katulad ng kung gaano ako nahirapan sa mga sabay-sabay na tragedy these past several months, the ABS-CBN shutdown, the death of my best friend, mga bagay-bagay sa puso at isip ko na hindi pa napapasok ng madlang pipol."
Asked where he stands in these uncertain times, Vice completes what he leaves hanging at the start of this story.
"I am in a very good position, in a very good condition. I am okay but my life is not perfect. I believe that there are better things to come, better days ahead. Something good is coming soon...very soon!"
(E-mail reactions at rickylophilstar@gmail.com. For more updates, photos and videos, visit www.philstar.com/funfare or follow me on Instagram @therealrickylo.)