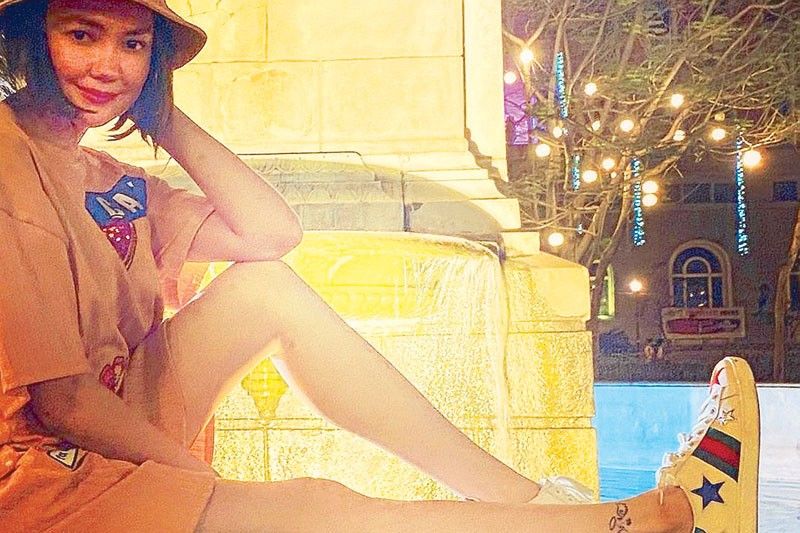 In her forthcoming digital show produced by Star Cinema, Angelica Panganiban opens up... to a certain extent
Ask Angelica anything except...
FUNFARE
-
Ricky Lo
(The Philippine Star) - September 25, 2020 - 12:00am
Her life is an open book with every chapter googled up voraciously by showbiz-watchers, especially her colorful love life which has been thoroughly dissected. So does Angelica Panganiban have any more morsels to feed the rumor mill?
"Oh yes, there's more where it's coming from," promises Angelica who is hosting a forthcoming digital show called, that's it, #AskAngelica, produced by Star Cinema. "You can ask anything, kahit ano pupuedeng itanong kaya 'yan ang maganda sa show ko. I will try my best to answer every question, except questions about my family."
As a dry run for her show, Funfare put Angelica on the spot during a Zoom interview and popped everything you might have been wanting to know but were afraid to ask.
If not about your family, is it okay to ask about something, uhm, personal?
"I don't think I will be offended. Gumawa ako ng show na ganyan ang title pagkatapos hindi ko sasagutin. It will get to a point that you will have to think awhile and think hard before answering a question."
Such as...what is your current status, single or ehem?
(Thought awhile and thought hard before answering) "Hmmmmm, I think that's the kind of question that I will answer with a 'no comment,' hahaha!!!"
(Funfare's comment: After breaking up with Derek Ramsay who is now rumored to be engaged to Andrea Torres and then John Lloyd Cruz who has just separated from Ellen Adarna with whom he has a love son, Angelica grieved over what could have been "a second time around" with Carlo Aquino who, in fact, had a non-showbiz girlfriend and just gave Angelica "false hope." Carlo's girlfriend has just given birth to their first baby together. Meanwhile, after showcasing his "mala-hotel" dream house with Andrea, whose suitcase Derek "accidentally" showed while joking, "As you can see we just moved in — yung panty, yung bra mo," Derek doused suspicion that he and Andrea are living together. Not now, not yet, but soon for sure?)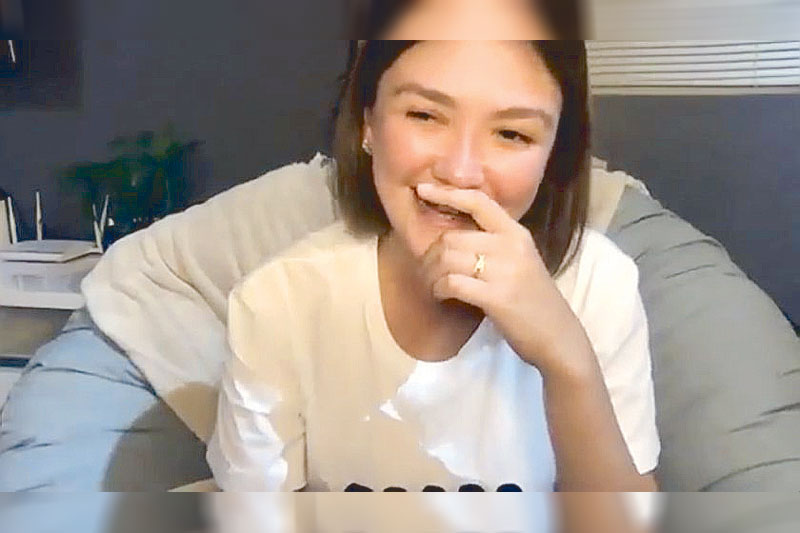 Which among your past relationships was most memorable?
"I can't choose just one, ayokong mamili ng isa lang kasi lahat sila memorable. I was happy with all of them. It's unfair to select just one. Pinasok ko 'yon, minahal ko, nasaktan nga lang ako."
What was the best advice that you have received?
"That being happy is your responsibility and not that of another person. Masaya kung may ibang taong magbibigay sa'yo ng happiness. Pero huwag i-asa o umasa sa ibang tao kasi, you know, paano kung mawala na siya sa buhay mo?"
And the best lesson that you learned from your failed relationships?
"Don't go all the way, don't give your all, leave some for yourself; don't forget yourself. It's hard to do, mahirap gawin, but you just have to do it."
Some actresses are having babies out of wedlock. What's your take on that?
"Hmmmm, parang alam ko na kung saan papunta ang tanong mo... Anyway, para sa akin, it's better if everything is planned. Marriage first before having a baby. Pag pinakasalan ka, it means he's sure na. But it (pregnancy) happens and you can't do anything about it, eh, it happened na. But I won't say no, that shouldn't happen. Ang nakakatakot lang, eh, kung hindi ka pakasalan. Ano na, ano ito, ano ang gagawin ko?"
In the meantime, be ready for your questions and #AskAngelica.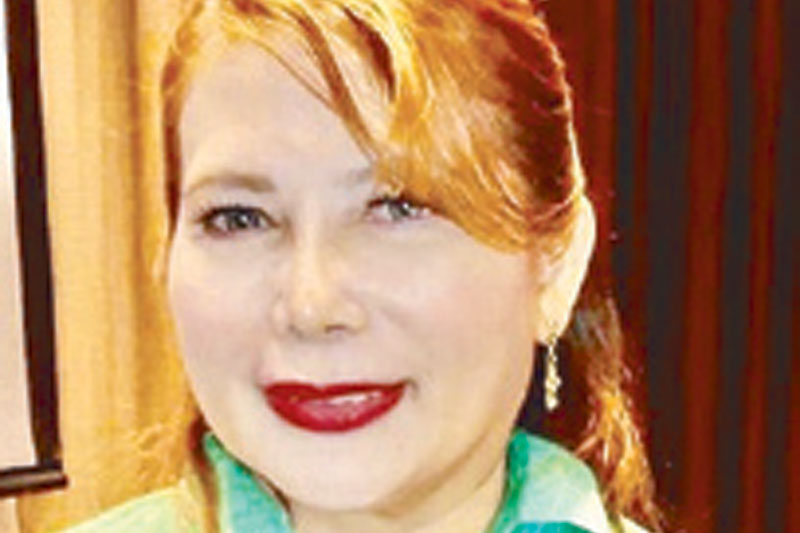 For Baby, it's a go!
The pandemic doesn't discourage Baby Go (photo) from continuing her various businesses that include, aside from producing movies, launching three new publications, the monthly broadsheet BG Public Eye and the weekly tabloids BG Expose and BG Dyaryo.
She also organized the BG Elite Club composed of media persons she will provide jobs and other forms of assistance to in this pandemic time. So far, her BG Productions has produced movies that have won awards not only in local but also in international film festivals.
Listen to Baby:
On the profitability of her films: "I've produced 15 films since 2013 — all of them profitable. GMA network buys my films starring their artists. Same thing with ABS-CBN. I also earn from my films when I send them abroad where producers buy them. I don't get huge profits, but neither do I lose money. I just earn enough. And that's fine. At least, we earn money in a decent way and we don't fool others. I have had no bad experiences as a producer. I never thought I'd end up as one. I just made films because I want to help others.
"Sinag Maynila, where Latay (starring Lovi Poe and Allen Dizon) would have been shown as one of the finalists, was postponed, but that's okay. I'm just waiting when Sinag Maynila will push through. I was able to earn a little, anyway. Besides, I'm not really counting on that. If I earn, OK. If not, okay, too. I just look for other sources of income to help my family and those who need help."
On helping other actors: "Actors who won awards because of BG Films are Allen Dizon (Iadya Mo Kami and Sekyu), Barbie Forteza (Laut), Ai-Ai de las Alas (Area), Aiko Melendez (Iadya Mo Kami), Bangs Garcia (Lauriana) and Nathalie Hart (Siphayo)."
On current productions: "The pandemic will not stop us from competing and winning awards in other countries. My film, Ralston Jover's Latay (Battered Husband), won the Gold Award at the Second Wallachia International Film Festival held Sept. 13 in Romania. Latay had a world premiere at the 25th Kolkata International Film Festival in India (accredited as a B list international film festival). In April, Latay won a Silver Remi at the Houston International Film Festival. It competed in the Rome Asian Film Festivals. And it will compete in the Barcelona Asian Film Festival and in New York in October."
On plans: "We're coming up with the dramedy Love is Contagious, directed by Joel Lamangan and written by Eric Ramos."
(E-mail reactions at rickylophilstar@gmail.com. For more updates, photos and videos, visit www.philstar.com/funfare or follow me on Instagram @therealrickylo.)