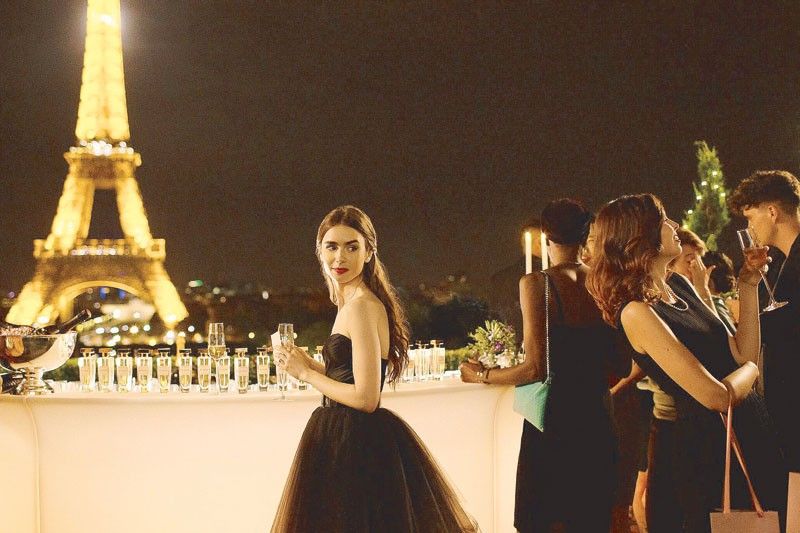 Lily Collins makes the most of Parisian life in new series
Lily Collins says oui to fun, fashion and some flirtation in the French capital through Emily in Paris, a rom-com series from Sex and the City producer Darren Star.
In the 10-episode series that premieres on Netflix on Oct. 2, the 31-year-old British-American actress plays Emily Cooper, a go-getter marketing exec who gets deployed from the Chicago headquarters to a newly-acquired Paris firm to rework the latter's social media strategy. The cultural gap, colleagues who make her feel the outsider that she really is, and the clashes and mishaps involving the cute neighbor from the floor below, pose some challenges as she tries to find her place in the so-called City of Love and Romance. But as Emily puts it, c'est la vie, such is life, and how she moves forward to look for an open window for every shut door is why Lily can relate to her latest onscreen role.
Believe it or not, The Mortal Instruments: City of Bones and Mirror, Mirror star (who is also the daughter of music icon Phil Collins) didn't have it easy pursuing the acting profession.
"Emily resonated with me because when I was younger, I was going into boardrooms of executives much older than myself to pitch talk show ideas. I was always thinking of concepts that were larger than life and had no fear in pursuing my dreams. But I was told 'no' so many times, I also lost out on tons of auditions early on in my career," Lily said in a media release.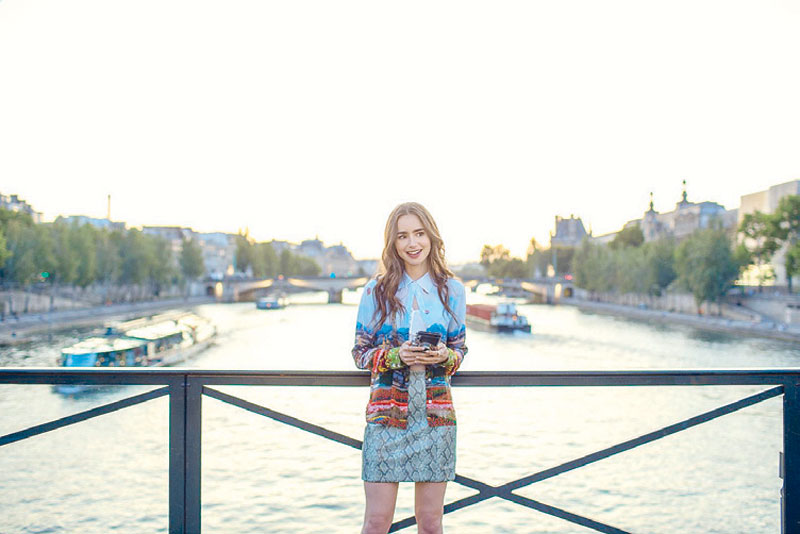 "If I had just accepted those 'no's,' I wouldn't be doing what I'm doing today. I had to find ways to pursue my passions and educate myself by getting other kinds of experience. Emily's like that, too. She sees 'no' as a comma, not a period."
Another reason she took on this project — not just as its lead star but also as one of its producers — is because she's been a huge fan of Darren Star (whose other works besides Sex and the City included Younger, Beverly Hills 90210, Melrose Place).
"Darren has a sharp eye for creating fantasy worlds in which audiences love to disappear into while also tackling relatable and humorous issues. It's also his ability to turn fashion as a concept into a central character in all of his series that is just so incredible to watch. When I wrote my book (Unfiltered: No Shame, No Regrets, Just Me.) a few years ago, my dream was to be like Carrie Bradshaw (from Sex and the City) and look out of a NYC apartment window and write about what I was inspired by and experienced."
Cut to a few years later, she's now part of "Darren's universe" and collaborating with him and Patricia Field, who was responsible for Sex and the City's now-iconic fashion.
Netflix recently hosted a virtual roundtable interview between Lily and the Philippine press. The lovely Lily talked more about being the show's star/producer, and some funny, personal anecdotes that seemingly synchronized with scenes in the series.
What makes Emily in Paris a fun watch?
"I think, there's this wish fulfillment of travel in the show. We all obviously can't travel right now in the way that we used to or that we would really want to, so this show allows for us to do that through our screens.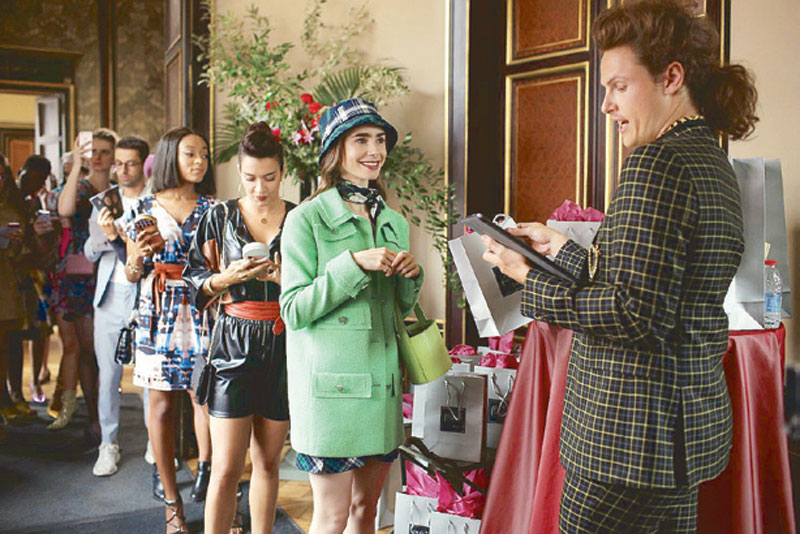 "I think, the fashion is fun to look at, and it brings a smile and is super-bright, fun. And I think Emily's optimism, sense of passion, determination and willingness to overcome obstacles is really important to see right now as a character. You know, there's a smile and a laugh that I think the show will bring you during a time when we could use it the most. And during a time that we're all being thrown these curveballs in many different ways, and having to deal with the unknown, and to see how Emily does it — she has her ups and downs, but is ultimately able to get through them — is really inspiring."
How did you manage the balancing act between being the show's producer and its lead star?
"Luckily, I was a part of an incredible team led by Darren that has been doing this forever, for years. And so it was my first experience as a producer and I have lots of questions and wanted to be involved in whatever way that I could and I felt very lucky that Darren and the rest of producers and everyone involved really incorporated me into conversations, decisions and choices that I would never have been able to make a voice before. I would hope to, but I didn't have that role yet. That was really special to have the same costumes, locations, schedule and all of that stuff.
"I still have a lot to learn. And I hope that, you know, if we get to go to a Season 2, I would be able to learn more. But I'm also in every single scene of the show. There was a lot that I had to do in front of the camera. So that was where my brain was functioning every day mostly, and trying to get sleep as well because I talk all the time in this show. So, it was really important to maximize my rest. But yeah, I learned so much and can't wait to learn more."
How much of a role does fashion play in the series and in how you understand your character?
"Fashion or costumes always play such a huge role for me as an actor in creating a character because it changes the way you walk and feel. Clothing is an extension of your personality in real life. So, for costumes as well as fashion in general for a character, it's an extension of the character's personality and no one does that better than Pat Field, you know.
"Emily is bright and bold and a little bit obvious and loud in her personality and in her work, and obviously, in her fashion. To see that represented in color, texture, pattern, shapes and all of that is aesthetically so appealing with the backdrop of Paris. Adding those elements to the show only enhances everyone's character because every supporting character in this, too, you know, has their own sense of style and has their own personality. To find all the nuances within each of their personalities, and to have that shown on screen is what Pat does so well."
Can you share with us some real-life anecdotes of being a foreigner in Paris, which were incorporated into the series?
"I had a lot of experiences during this that mimic ones that were similar to Emily so I can't remember what happened first… I was pretty sure they were written first and then I happened to have the same experiences, which I thought was a little ironic and I thought, maybe they planned these experiences to happen so that I would better understand Emily and have more empathy for her (laughs).
"But yeah, I didn't have heating for a couple weeks. I didn't have hot water for two weeks. My elevator stopped working. Um, you know, there was construction all around me. It was just interesting because there were a lot of things, you know. I would get the floors wrong on my apartment building. I stepped in dog poop. There's just like so many things that I feel like happened to me that, you know, it's a testament to Darren and the writers because those are genuine experiences that I had that I can say were real. And Emily went through them as well. So, I felt like Emily and I became very close through our experiences."