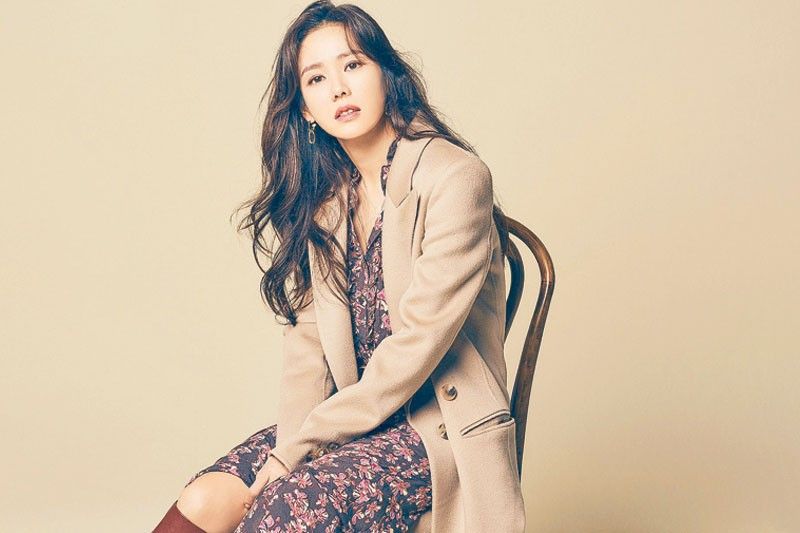 How telco giant got her to join CLOY leading man Hyun Bin as endorser
Son Ye Jin: Simple, Smart ako
Even before K-drama superstar Son Ye Jin was introduced last Monday as the new endorser of telecommunications giant Smart, fans had already guessed it right that she would be following in the footsteps of her Crash Landing On You (CLOY) leading man Hyun Bin.
Interestingly, it was the 38-year-old actress herself who dropped the big hint on her Instagram in July by sharing a video clip of her on a motorbike, which — as you know by now — is part of her commercial film (CF) for Smart Signature, the postpaid brand of the mobile services provider.
In the CF, Ye Jin also gets to deliver the signature line "Simple, Smart Ako," which we first heard from Hyun Bin two months ago when PLDT's wireless subsidiary successfully launched the Simple, Smart Ako campaign with the 37-year-old heartthrob as their first-ever Korean endorser.
Ye Jin "crash-landed" into Filipinos' hearts as the South Korean heiress Se Ri, love interest to Hyun Bin's North Korean army captain Ri, in Netflix's hit cross-border romance.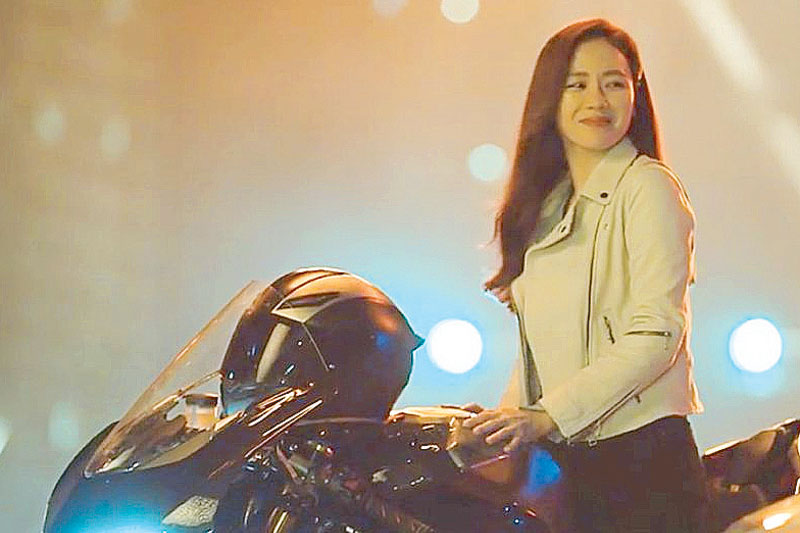 When the Philippine telco first signed up the popular actor, its president-CEO Alfredo Panlilio was inevitably asked if there were plans to enlist the services of another K-drama star. Panlilio then teased: "Well, Captain Ri is lonely if he's alone right?" Press and thrilled fans picked up on his statement — and so, here we are.
During a virtual presscon last Monday, Smart SVP and head of consumer wireless business Jane Basas indicated that they didn't encounter problems in getting Ye Jin to join the Smart family. Negotiations were done in June while the filming in South Korea was early July.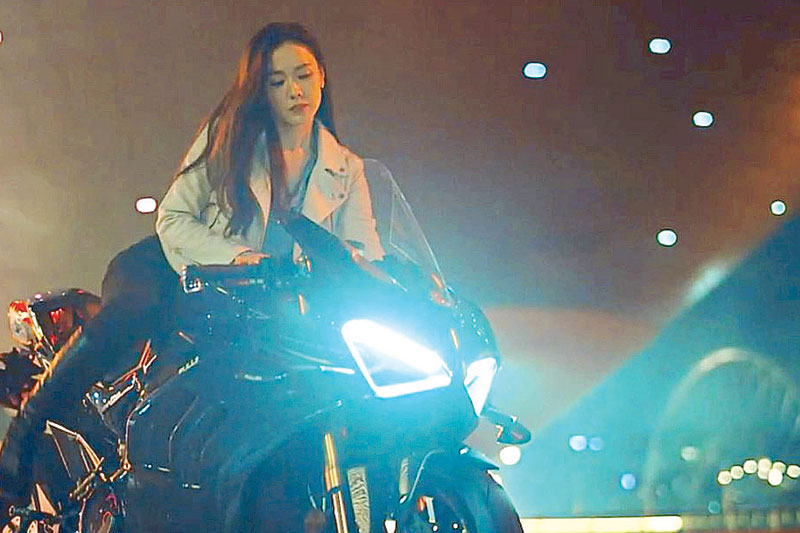 "(Ye Jin) knew of Smart because, I guess, her friend Hyun Bin actually (is) an endorser," Basas said. "She's so excited to meet the fans, seriously! She was here 10 years ago. She's been to Palawan."
Basas added, "We knew she loved (the campaign) because two days after the shoot (July 18), she unexpectedly Instagrammed a video of her commercial on her personal account. We wanted to keep it confidential but, you know, fans from Korea and the Philippines picked it up and we just had to ride that. We couldn't keep the secret any longer."
Meanwhile, Smart presented a pre-recorded Q&A with South Korea's "queen of melodramas" during the press launch. "I actually wanted to go to the Philippines and shoot. And the fans who loved the drama sent me so many messages of support on social media. I'm really happy to shoot an advertisement for a Philippine brand and it's even better because it's a Smart advertisement. It's just so sad I could not come to see all the fans in person. But I'm always very happy and thankful to meet them this way," Ye Jin said.
When asked what she's like behind the cameras, she laughed. "There's nothing special about me. In front of the camera, I'm always in character with the given role so I tend to stick to it. But behind the camera, I think I'm just ordinary. I'm the same person as you, guys."
The actress, who's reportedly starring in a Hollywood film with Avatar actor Sam Worthington, was also prodded to offer advice on achieving success. "Well, I'm not sure if I've already succeeded. But, I think, young people who just started not only in acting, but also in other fields, are going to be so scared and experience hardships. Same as my experience. But it helps that I've always set a goal. And even if reality is not close to that goal, just try your best to imagine yourself in that future and make the best out of everything. Then, think of it as a step closer to your dreams. Keep fighting!"
Since the CLOY fever is still on thanks to Smart, we've decided to (re)share here a few more soundbites from the actress when The STAR and other Pinoy reporters had a close encounter with her in Seoul last December 2019 during a press junket for the series:
On working again with Hyun Bin (they did a film Negotiation a year prior but they were not acting in the "same space"):
"It's actually very rare for actors to co-star in a project again after working on another one. In that sense, I feel like this project is meant to be for us, and as I read the script, I thought he would be 100 percent perfect fit for the role."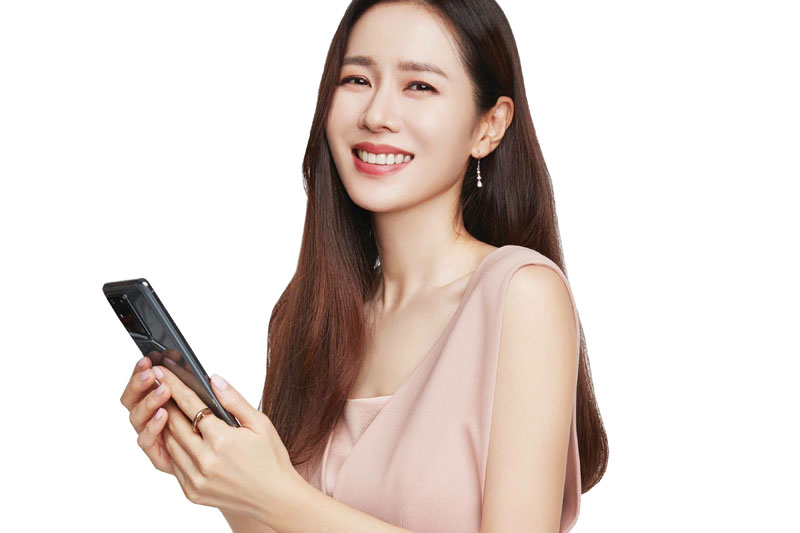 On how close her personality is to Se Ri's:
"I consider myself as quite goofy and lively in real life. But because I've played a lot of serious characters or characters in a romance, a lot of people seem to associate me with that image. Playing Yoon Se Ri is fun and entertaining. She speaks her mind freely, but she's so positive and lively that you can't dislike her. And we've been filming for a few months now, so I feel like I'm about 70 to 80 percent similar to Yoon Se Ri these days."
On the differences between her two most recent dramas Something in the Rain a.k.a. Pretty Noona Who Buys Me Food and CLOY (both available on the streaming service):
"I wish you referred to Something in the Rain as 'Pretty Noona (a term to refer to an older sister/female friend)' rather than 'Food Noona' (laughs). I think Pretty Noona has a much nicer ring to it. Anyways, my character in Something in the Rain (Pretty Noona Who Buys Me Food) was realistic. She was just a regular working woman around my age. It was a very grounded character and I could portray her in a very natural and realistic manner as if I was living an everyday life.
"Whereas Se Ri in Crash Landing on You is truly a character of a fantastical world. She has a lot of lines, and the writer has a way of delivering the essence of the lines in a very fun way. Like I said, I have a lot of lines to memorize, and my top priority these days is to ask myself, 'How can I deliver these lines well?' In addition, my character lives in a world of fantasy and the audience may feel like the world is too unrealistic, so I'm trying to focus on portraying my character in a way that can convince the audience that the situations and the character's actions are plausible..."
On her thoughts about the iconic CLOY line, "Sometimes even the wrong train can take you to the right destination":
"Although our drama is a romantic comedy, a melodrama and fantasy, I think it has insight into all human life and all humans. In particular, it conveys the idea of separation of the two countries currently, of our peninsula. And secondly, life is always unpredictable for everyone around the world. And there's a sense of destiny and serendipity, and coincidence in our lives. And sometimes we feel that we are on the wrong train, but it also takes us to the right destination. And sometimes we could feel like we took the right train, but it could actually lead to a bad or wrong destination. I think that kind of message is the message that we want to convey ultimately through our drama series."