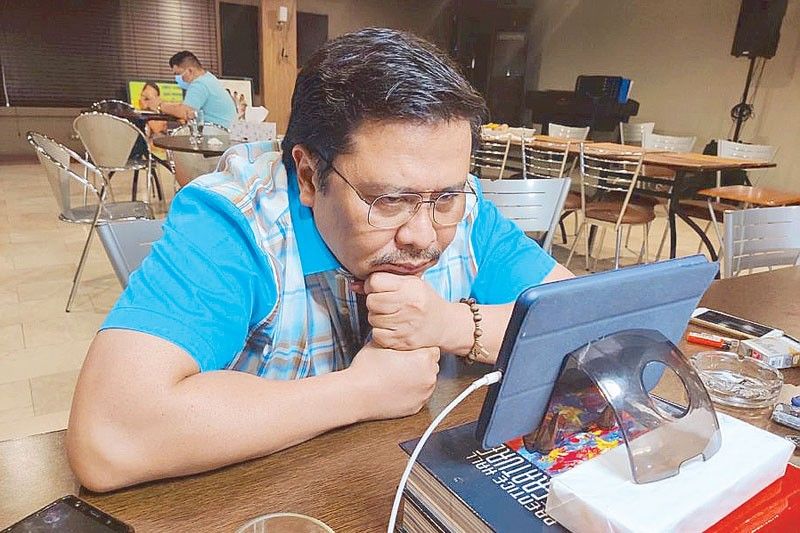 'My dad will sing and, if I ask him, he can do more than that'
Will Erap do TikTok in Jinggoy's Facebook show?
FUNFARE
-
Ricky Lo
(The Philippine Star) - July 31, 2020 - 12:00am
For a while now, former Sen. Jinggoy Estrada has been hosting a Facebook show nightly, Monday thru Saturday usually starting at 9 o'clock. Just like his bosom buddy Sen. Bong Revilla (also on Facebook), Jinggoy wants to be in constant touch with friends and fans (and other "observers") and in this pandemic, what better way to do it than by social media?
"At first, medyo nangangapa pa ako," Jinggoy told Funfare in a Zoom chat, he not being "techie" like the millennials, "but I am now used to it. Kabisadong-kabisado ko na."
On his maiden outing, Jinggoy had only 100 viewers and he said that was good enough for a start.
"Now I have more than 300,000 at dumarami pa," he gushed, "so I am excited and more inspired, more motivated. Masaya!"
Part of the show's come-ons are three tablets given to the winners of the Name The Tune game, anecdotes from his own life both in showbiz and politics, and casual chit-chat calculated to engage the viewers in a dialogue. Jinggoy also dissects issues of the day such as the "power play" between the Metro Manila Development Authority (MMDA) and the Film Development Council of the Philippines (FDCP) over the supervision of the annual Metro Manila Film Festival (MMFF). In a letter to Malacañang, FDCP head Liza Diño-Seguerra asked for the transfer of the MMFF management from MMDA to FDCP against the objection of industry stakeholders (See Funfare July 27, 2020 issue.). As a result, due to "conflict of interest," MMDA expelled Liza from the MMFF Executive Committee and replaced her with Laurice Guillen and Nick Lizaso (See related story below and on next page.).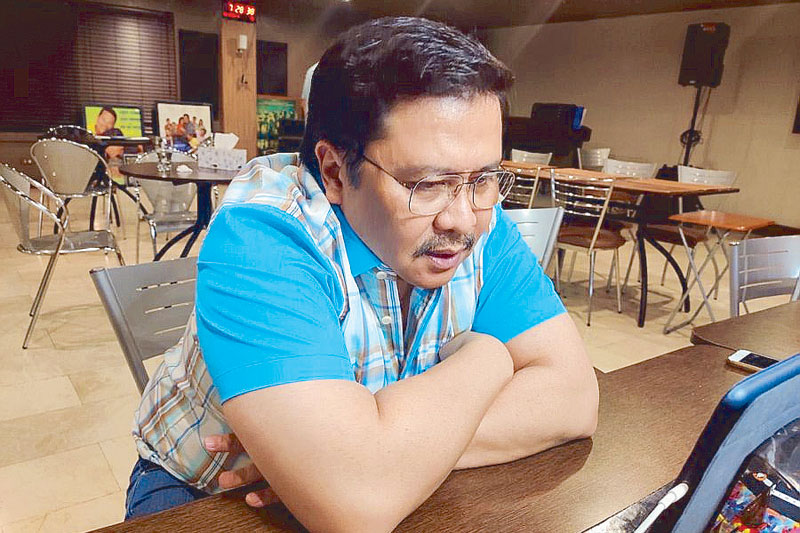 Asked about it, Jinggoy said, "What can FDCP offer, anong bago? These past several years, the MMFF is being run by MMDA at maayos naman. They are an experienced group; sanay na tayo sa kanila." (Note: It was Jinggoy's dad, former Pres./Manila Mayor Joseph "Erap" Estrada, who officially kicked off the MMFF in 1974. The MMFF used to be under then First Lady Imelda Marcos, head of the Metro Manila Commission/MMC, which became the MMDA. Among the beneficiaries are MMDA, FDCP and MOWELFUND, the organization put up by Erap for the benefit of industry workers.).
Speaking of Erap, one of these days you might see him doing the TikTok in Jinggoy's show.
"I'm sure my dad will agree to do that," assured Jinggoy. "If I invite him to guest in my show, papayag 'yon mag-TikTok, and he can even sing. Trending 'yon, maniwala kayo!"
Jinggoy has an unreleased movie, Coming Home, which he produced and stars in (with, among others, Sylvia Sanchez and Martin del Rosario).
The movie is an official entry in the first Summer Metro Manila Film Festival (SMMFF), brainchild of Sen. Bong Go, which was postponed indefinitely from its original April schedule due to the pandemic. Jinggoy plans to have a TV show (channel not revealed), initially a sitcom and finally(!) a talk show.
Homebound like most of the world, Jinggoy said that he has regained the 20 pounds that he had shed during his stay at Camp Crame. Sarap kumain, eh!
"I will lose them again," he promised. "I exercise. I do the treadmill three times a week."
Unlike before when he was visible around San Juan City distributing relief goods (bangus, etc.), Jinggoy occasionally leaves home only to visit his parents in Folk Street, always complete with the PPEs.
Any plans in 2022?
Jinggoy was mum. He only smiled.
Touched by the Rosary story
The amazing story about Saint Mother Teresa's Rosary forwarded by STAR columnist Danny Dolor to Funfare (July 25, 2020 issue) has touched a lot of readers, two of them quoted here.
From actress Lollie Mara:
Thank you for sharing that beautiful story of Jim's Rosary from Saint Mother Teresa. It is true that when you encounter Mother Teresa in person she exudes an aura of peace. When she came to the Philippines and visited Pres. Cory Aquino in Malacañang, I lined up outside the Guest House Office of Pres. Cory. When Mother Teresa passed in front of me I knelt to kiss her hands and she pulled me up and said, "Don't kneel for me, kneel for God only."
Then she touched my face to bless me and I will never forget that very special moment in my life. I have a special Rosary blessed during her Sainthood Sanctification and I pray to her every day. She was a Saint in life, and now in heaven. Again, thank you dear. Stay well and safe, and may Mother Teresa answer your prayers. God bless!
From Mayshell M (of Iligan City):
I am writing to you not to borrow the Rosary from someone so I can use it for something.
I am writing to you because I was moved by the story that made me cry. The simple story has moved me in a most unexplainable way; something magical or spiritual took place.
I am not a religious person. I only go to church occasionally but I think I am prayerful in my own way. I cried for reasons that maybe Mother Teresa's Rosary can heal anyone right now who is in pain, troubled, depressed and hungry.
I am 36 years old, and single and at the stage of being unsure of the path that I am taking right now. I can't say what I am taking now is wrong, I just feel lost at some point.
Thank you for sharing that wonderful story that moved me in so many ways. We must start to dwell on simple things and must journey through life carrying nothing but the most essential and leave material things behind.
(Dear Mayshell. The picture with the story shows Saint Mother Teresa with a prayer that, she said, never fails her when she's in distress. "Mary, Mother of Jesus, please be a Mother to me now." Say it with fervent prayer and I'm sure it will lighten whatever burden you're carrying now.)
(E-mail reactions at rickylophilstar@gmail.com. For more updates, photos and videos, visit www.philstar.com/funfare or follow me on Instagram @therealrickylo.)