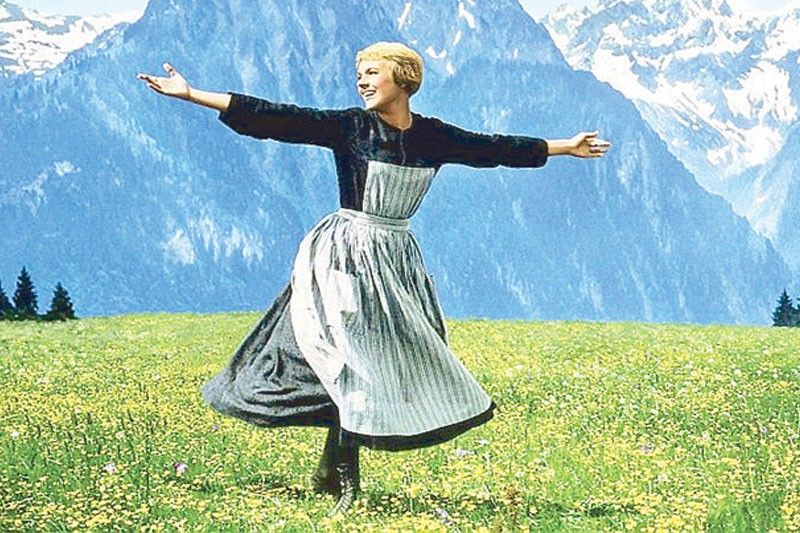 Film musicals to (re)watch for inspiration amid pandemic
When people think of film musicals, there are some titles that instantly come to mind. These are the movies that have captured the hearts of audiences everywhere and which remain popular after many years. Most of you have probably seen these flicks several times and have even sung along with the songs.
The Sound of Music, West Side Story, Mary Poppins, The Wizard of Oz, Singing in the Rain, My Fair Lady, Cabaret, Funny Girl, An American in Paris and recent additions like Les Miserables, La La Land, Frozen, plus Beauty and the Beast and The Lion King, both the animated and live-action versions.
But there are many more, which are not usually mentioned in the same breath as those. They may not be as popular but take it from me, these films are just as entertaining. In fact, these are among my go-to titles, when I feel like watching gorgeous sights, incredible dancing and listening to beautiful music.
First on the list, the other masterpieces by Richard Rodgers and Oscar Hammerstein II. I say other masterpieces because although The Sound of Music is the one that is so widely known and admired, this extraordinary partnership produced other wonderful musicals that nobody should miss.
The King and I starring Yul Brynner and Deborah Kerr with songs like Getting to Know You and We Kiss in a Shadow. South Pacific with Mitzi Gaynor and Rosanno Brazzi and tunes like Some Enchanted Evening and Bali Hai. Oklahoma with Gordon McCrae and Shirley Jones singing O What a Beautiful Morning and People Will Say We're in Love.
Carousel also with McCrae and Jones in the leads and songs like You'll Never Walk Alone and If I Love You. And Flower Drum Song with James Shigeta and Miyoshi Umeki and tunes like You Are Beautiful and I Enjoy Being a Girl.
Allan Jay Lerner and Frederick Lowe created magic not only in My Fair Lady. They also did Camelot about the Arthurian love triangle, which stars Vanessa Redgrave, Richard Harris and Franco Nero and has songs like If Ever I Would Leave You, How to Handle a Woman and of course, Camelot.
Their other masterpiece is Gigi, a lovely Parisian romp starring Leslie Caron, Louis Jourdan, Hermione Gingold and Maurice Chevalier with songs like Gigi, Thank Heaven for Little Girls, I Remember It Well and the truly sparkling The Night They Invented Champagne.
Also a must is A Star is Born, all three versions. A story of love and sacrifice set in the world of show business. Heartfelt acting with Judy Garland singing The Man that Got Away, Barbra Streisand with her own composition Evergreen and Lady Gaga also with her very own Shallow. Don't forget the tissues.
Grease is the word for John Travolta and Olivia Newton-John making like high school seniors with songs like Hopelessly Devoted to You, Summer Loving, Grease, You're the One That I Want, Grease Lightning, plus others.
If you have kids around then these are the musicals that will keep them entertained and also learning important lessons. Willy Wonka and the Chocolate Factory, imagine getting a tour of a magical chocolate factory to the tune of Pure Imagination; Annie where an orphan gets adopted by a millionaire and sings Tomorrow; and Oliver, the boy who is an orphan, beggar and thief singing about Food, Glorious Food.
All That Jazz, a fictionized take on the life of choreographer Bob Fosse who also masterfully directed. It is set in a psychedelic dreamland, shows the first open heart surgery in close-up and has Fosse's trademark dance moves. Stars Roy Schneider, Jessica Lange and Anne Reinking.
Funny Face has music by George Gershwin, Fred Astaire singing and dancing while playing a star photographer like Richard Avedon and best of all, there is Audrey Hepburn, singing and dancing while showing off a fantastic Givenchy wardrobe.
Guys and Dolls. The lead stars will never pass Broadway auditions but it is still fun watching gambler Marlon Brando try to seduce missionary Jean Simmons with songs like I'll Know When My Love Comes Along and I've Never Been in Love Before. Providing the real singing are Frank Sinatra and Vivian Blaine.
I have other favorites like Chicago and Peter Pan and The Umbrellas of Cherbourg but this list should do for now. I tell you there is nothing like a great musical if you want to raise your spirits in this time of pandemic.