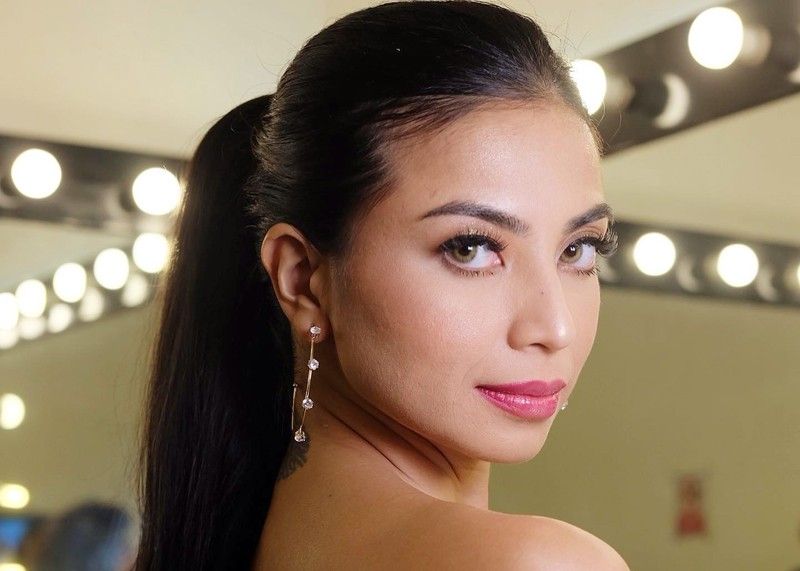 Glaiza de Castro, whose character Pirena is now seen in the rerun of Encantadia on GMA 7: I'm always interested in (knowing) what it's like to be in someone else's shoes.
Glaiza grateful for projects that challenge her creativity
Jerry Donato
(The Philippine Star) - July 13, 2020 - 12:00am
MANILA, Philippines — "I'd have to say it was one of the best experiences I've had," replied Glaiza de Castro when The STAR inquired about her thoughts on playing Pirena four years ago in an e-mail interview. Her iconic role is now seen by the young Kapuso viewers and revisited by fans via the weeknight re-airing of the Kapuso fantasy drana Encantadia.
"I was of course happy," added Glaiza, an actress who can do varied roles in different genres, on this development of a previous work. She also recalled that becoming Sang'gre Pirena, the keeper of the fire gem, "was physically, mentally and emotionally challenging." That's valid since her character required Glaiza to appear strong, dominant with the former's aspiration to become a queen. Beneath such antagonist facade, Pirena was kind-hearted. Glaiza easily threshed all this out.
While waiting for the resumption of production work with safe protocols in place, Glaiza and family are staying in her bed and breakfast Casa Galura in Baler, Aurora.
"No, hindi kami (we're not) originally from Aurora," said the GMA Artist Center talent, "but being here for almost four months made me realize there is so much to do and it is indeed a beautiful place for creativity. That's why I decided to start my own YouTube channel (Glaiza de Castro Official) and have been doing gigs online."
In fact, she and British boyfriend David Rainey were able to compose Ode to the New Heroes for frontliners, who bravely contain the spread of COVID-19 and save lives. A music collab is something one can expect from Glaiza to sink her teeth into and come up with an inspirational tune. "Aside from the surfers, I have met a community of musicians and artists whom I have collaborated with on my YouTube channel," said she, who has proven somehow that artists regardless of their situation will find a way to express their creativity and tell narratives about their time.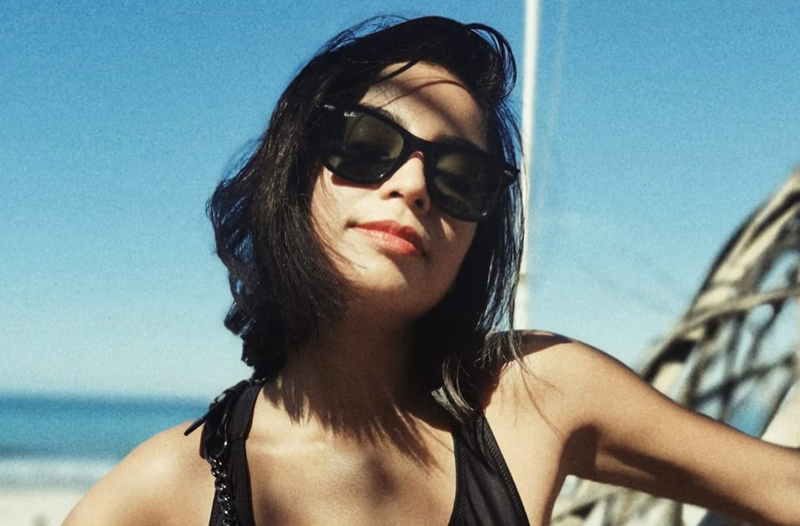 What TV and movie projects were you doing and were you supposed to do before the community quarantine was imposed?
"I was able to do a project with (Liway director and writer) Kip Oebanda during lockdown but before that, I was doing All-Out Sundays, Seed of Love (a teleserye with Mike Tan), and a film with Zig Dulay," she answered.
As for her love life, Glaiza is happy and contented, as one may put it.
"Nakabalik na siya last May," she said, "okay naman balik-LDR (long distance relationship)."
Given her diverse work, from Cool Dudes to Liway and My Letters to Happy, Glaiza has grown from being an aspiring star to a committed actor. Thus, many are curious if this is how she has envisioned herself from the start.
"Honestly, no, but I am eternally grateful to be given opportunities that constantly challenge my creativity," Glaiza said. "I would consider myself an actor rather than a star as I'm always interested in (knowing) what it's like to be in someone else's shoes and I am able to do that through portraying different characters."
Her Pirena and Commander Liway, to name a few, can attest to that.