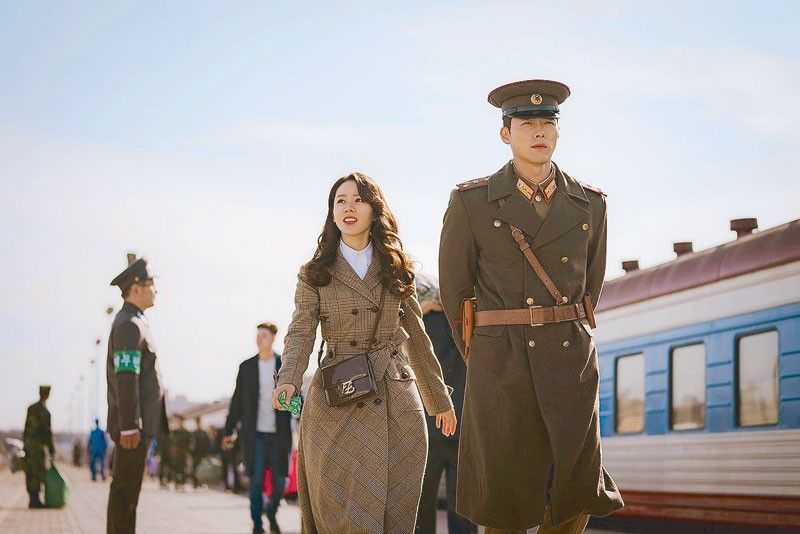 With most media programming disrupted, people are catching up to OTT content like Crash Landing On You on Netflix.
Eight biggest changes in lifestyle & entertainment consumption due to COVID-19
RAZZLE-DAZA
-
Pat-P Daza
(The Philippine Star) - May 4, 2020 - 12:00am
The COVID-19 pandemic and the resulting ECQ (Enhanced Community Quarantine) have altered lifestyles dramatically in the Philippines. A study conducted by the ABS-CBN Sales Strategic team shows the eight biggest changes in our lifestyles and our entertainment consumption habits:
Stay at home. Mobility of people is restricted. And because we have to shelter in place, people are restless and anxious. As such, they vent their frustrations through the consumption or creation of the parodies and satires as we see in social media to ease boredom and cope with the situation.
Shopping restricted. Shopping malls are closed and the purchase of certain products (e.g. alcohol and face masks) is restricted due to hoarding. Supermarkets are open fewer hours per day. Only one person per residence is allowed to go out, and so shopping is no longer a family affair. You then discover that your neighbor has a poultry farm, while another one bakes. If you're lucky, you live in a village/subdivision that organizes pop-up markets where suppliers sell their goods and wares on designated days.
No outdoor activities. All such activities are suspended. Family events like birthday celebrations are celebrated intimately with immediate family only. I've seen many birthday celebrations done via Zoom. To make them more fun, themes such as "hat party" or "pajama party" are added.
Home cooking. With restaurants closed, people have to cook their meals at home. We see lots of recipe exchanges (e.g. Dalgona coffee). If at all, some restaurants operate only through deliveries or take-out. You can also learn simple but delicious recipes on social media. My cousin @sandydaza, for example, uses his Instagram account to teach eager followers like me. I've tried his recipes for kimchi fried rice with spam, pasta putanesca and shepherd's pie, and they were all hits with my kids. Just make sure you take a shower after cooking; otherwise, you'll smell as bad as a brew of human sweat combined with garlic and onions. My son Paolo, who always hugs me at night, demands that I always smell good at bedtime.
TV rewind. Most TV programs are replays while variety shows like Magandang Buhay and It's Showtime air live online. People also look out for the watch parties of celebrities they follow like Gary Valenciano and Regine Velasquez, whose online performances sometimes serve as fund-raising events.
Over the top. With most media programming disrupted, people are catching up to OTT content (iWant, Netflix, etc.). As a late bloomer when it comes to Koreanovelas, I watched Crash Landing on You before the lockdown to see what all the fuss was about. It was a feel-good series with a very handsome leading man in Hyun Bin. Since then, I've watched more than 10 series already. My cousin Risa Nepomuceno calls this the "KoVid19" virus or "Korea Video19." My Top 3 leading men and the series I've seen them in during the lockdown are: One, Lee Min Ho (The King: Eternal Monarch, Legend of the Blue Sea and The Inheritors); two, Ji Chang Wook (K2, Suspicious Partner and The Healer); and three, Hyun Bin (Crash Landing on You, Memories of Alhambra and The Snow Queen).
Social interactions. These "happen" in social media (SM) through SM news feeds, stories and group chats. Tiktok and social games fall in this category. To those unfamiliar with Tiktok, it's an app that allows you to select 15 seconds of audio — whether it's a song or a dialogue from a movie — which you can then "visualize" however you want. You can lip-synch the song while dancing, or act out the dialogue from the movie, then post on IG or FB for friends to like or comment on. I've seen quite a few that are truly hilarious.
Meetings. Business, church services and organization meetings happen online and Zoom is now the primary platform for these. In last week's article, I wrote about how DZMM Teleradyo has optimized Zoom, allowing anchors like myself to broadcast from our homes.
With the ECQ slated to be lifted on May 15 (barring any additional extensions), what other changes in behavior will take place as we are forced to adapt and adjust to another new normal?