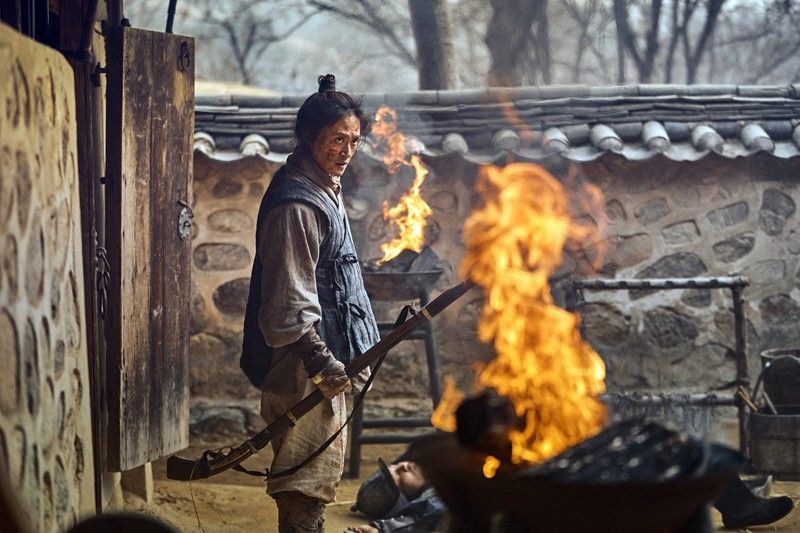 Kim Sung-kyu's character Yeong-shin has become a fan favorite because of his fight skills — he's a sharpshooter, weapons master, fast-runner and born survivor
Why Kingdom fans should be thankful to Kim Sung-kyu
South Korean star Kim Sung-kyu plays the character Yeong-shin, a mysterious but fierce fighter in the hit period zombie series Kingdom on Netflix. Season 2 of the K-drama set in the Joseon era has been available on the global streaming service since March 13.
Kim Sung-kyu's character has become a fan favorite because of his fight skills — he's a sharpshooter, weapons master, fast-runner and born survivor. In Season 2, unknown secrets of his past unravel as he also finds purpose in joining exiled Crown Prince Lee Chang's perilous journey back to the palace to save the Kingdom from the plague that turns its people into the undead.
"While it wasn't clear who his anger was directed at in Season 1, the target of his indignation becomes clearer in this (new) season. He continues his desperate fight in Season 2," said the 33-year-old actor in a recent interview.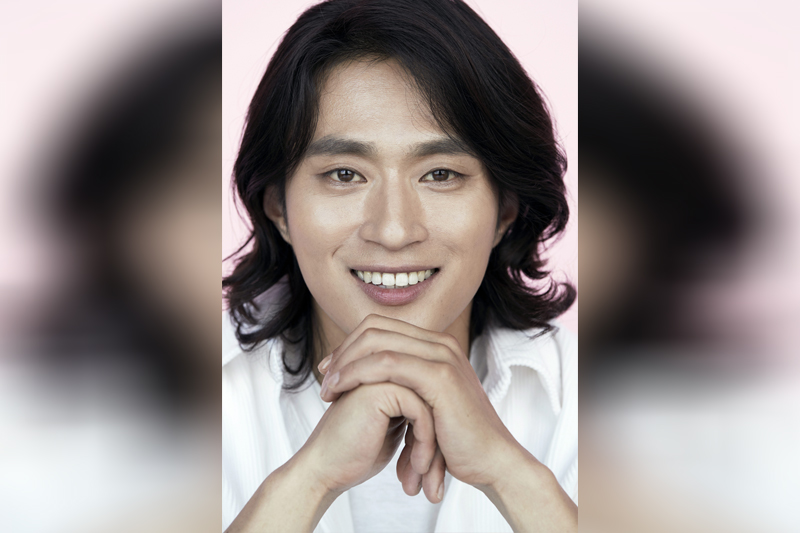 Fans of the show also know very well that his character was "responsible" for the outbreak in Season 1.
Kim Sung-kyu jokingly said that Season 2 (and perhaps, Season 3) would not have happened if not for what Yeong-shin did in Season 1.
When asked about it during a video-conference interview with the Philippine press recently, the actor said through an interpreter, "I'm sure you saw the first few seasons, the first few episodes, so you may know that. But during Season 2, because of the mistake that Yeong-shin committed, although it wasn't intentional, the story goes down. And you know, what's done is done. So, surpassing personal revenge, there will be factors that Yeong-shin obviously really seeks to find so that he can find a greater meaning to everything. And I just want to say that Season 2 is all thanks to Yeong-shin."
Sung-kyu also shared what it was like to figure in action scenes with zombies as opposed to "human" enemies.
"I think, thanks to the immense energy and the grit that my character had, I had a lot of fun and it was exciting to shoot the scenes. However, there were definitely some difficulties compared to working with and fighting against 'human' characters," he admitted.
Nevertheless, Kim Sung-kyu's action sequences have earned the admiration of his co-stars.
Kim Sang-ho, who plays the crown prince's personal guard Mu-yeong, said: "Sung-kyu is now very experienced, but when we first started filming Season 1, he didn't have a lot of experience in working in this kind of setting. I would sometimes worry about him and think, 'What if he gets hurt?' as I watched him doing his action scenes. But watching him working hard at it and pulling off the action scenes made me think, 'He's amazing.'"
Jeon Seok-ho, who portrays the cowardly magistrate Beom-pal, said of his co-actor: "He always goes the extra mile, which is incredible to me. I don't think I would be able to do that."
Season 3 has yet to be confirmed by Netflix but if and when it does, fans can expect Yeong-shin to again assume a key role in the possible continuation of the series. Creator-writer Kim Eun-hee stated in a previous STAR interview that she wants Kingdom to last for 10 seasons.