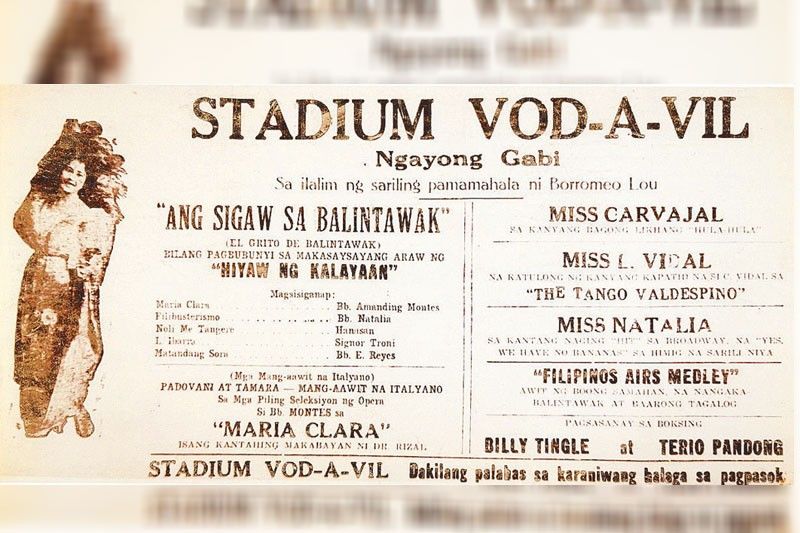 Bb. Amanding Montes: Queen of Vod-a-Vil
In the '30s, Bb. Amanding Montes was the undisputed Queen of Vod-a-Vil. She was the highest paid star.
Her contemporaries included Hanasan, Bb. Natalia, Miss Carvajal, Miss L. Vidal, Bb. E. Reyes, Signor Troni, the comedy team of Billy Tingle at Terio Tandong.
The newspaper ad was taken from The Tribune, showing the attractions at the Stadium Vod-a-Vil, located along Iris Street (later Azcarraga and now Recto). Director was Borromeo Lou.
Bb. Amanding Montes later appeared in movies, doing character roles. Some of her films: Mariang Alimango (1938), Punit na Bandila (1939), Tinangay ng Apoy (1940), Palaris (1941). — RKC