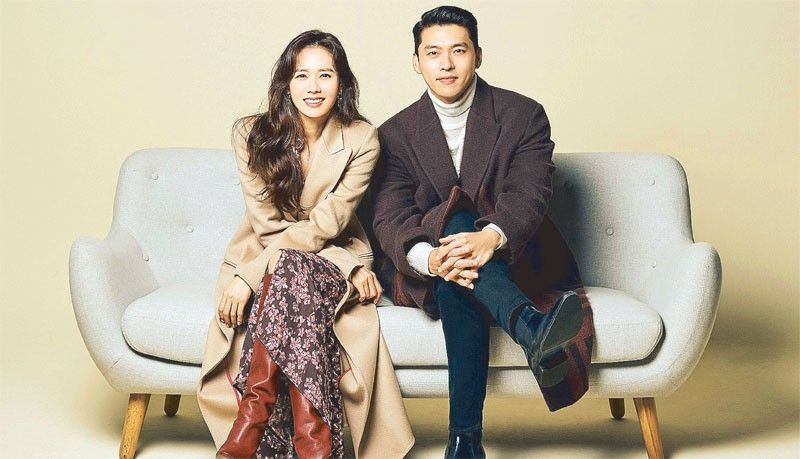 The electrifying chemistry between Hyun Bin and Son Ye Jin brings the Netflix series Crash Landing On You to greater heights. Photos below show the Korean stars in scenes from the romantic-comedy drama.
How I 'crash-landed' ahead of the rest
MANILA, Philippines — When I joined a select group of Filipino reporters at the press junket for the South Korean drama Crash Landing On You (CLOY) in Seoul last December, there was no telling the series would "crash-land" the way it did — that is, straight into the hearts of viewers.
Sure, CLOY (produced by Korean cable channel TVN and available to international audiences via streaming giant Netflix) attracted attention because it touches on inter-Korean relations, and topbills famous K-wave (Hallyu) stars Hyun Bin and Son Ye Jin. The former, in particular, is already a familiar face to Filipino viewers with his previous K-dramas aired in the country such as Secret Garden and My Name is Kim Sam Soon, which had a GMA 7 remake.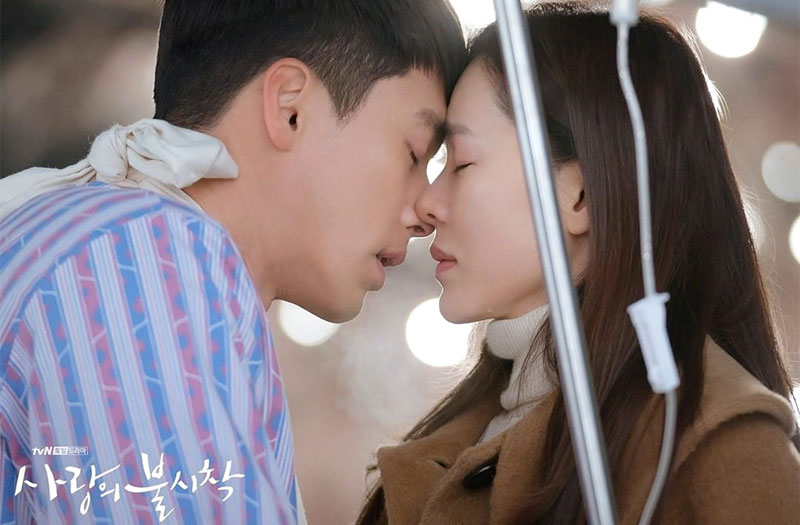 Still, the CLOY cast and director hardly made any projections about how this "cross-border" romance would be generally received. In the series, South Korean billionaire heiress Yoon Se Ri (Son Ye Jin) gets caught in a hurricane while paragliding and literally crash-lands into the arms of North Korean army captain Ri Jeong Hyuk (Hyun Bin). From wary strangers, the two end up falling and fighting for each other in ways that will make you laugh, cry and believe some more that there are no ­barriers and borders in love.
No spoilers here, but more than two weeks since the 16-episode series ended as a ratings winner in South Korea, it's still being talked about. It also emerged as, in CLOY parlance, the UF (Ultimate Favorite) among Pinoys, based on the new Netflix feature that allows subscribers to know the Top 10 most-watched content in their countries.
Two oft-cited reasons for its success are the relatable and engrossing storytelling despite the surreal and fantastical plot, and the casting, including Captain Ri's squad and the second love team (played by Kim Jung Hyun and Seo Ji Hye).
During the press junket, director Lee Jeong Hyo gave us an idea of how they were able to pull it off. "North Korea is a country that exists in reality, but my hope for the audience is to see North Korea simply as an isolated background for the four (main) characters to develop romantic relationships," he said.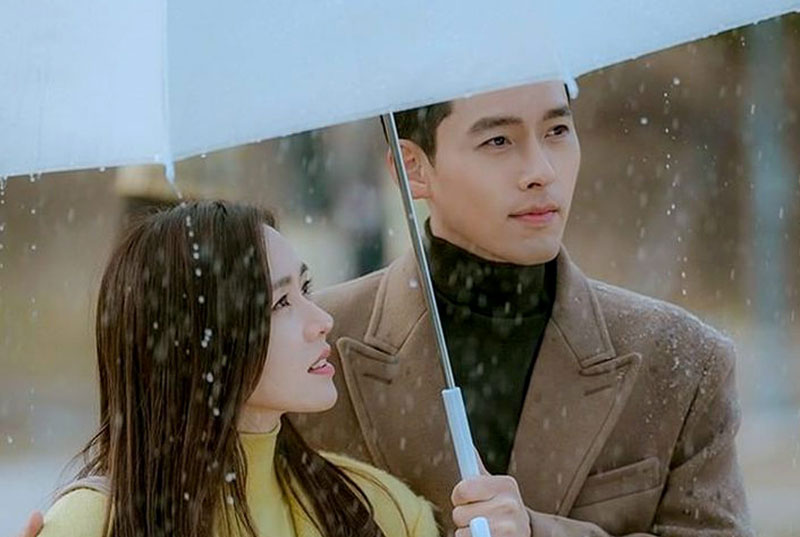 It wasn't their "intention to recreate a realistic portrayal of North Korea," he said. Instead, he was more concerned with building a setting conducive for romance.
But the director also hinted as much that CLOY was well-researched. "Writer Park Ji-eun conducted a lot of interviews, which she shared with me later on. We had to learn what the everyday life is like in North Korea... I had to pay attention to how to create the space for the series, but it was very difficult to do a realistic representation or portrayal. Places like Pyongyang (North Korea capital) would require VFX. So, we tried to find places that would have resemblance to North Korea and we added a lot of visuals on our own for many of the scenes."
One of the unforgettable "North Korean" scenes is the train ride from Captain Ri's quaint village to Pyongyang. Hyun Bin recalled how they filmed it: "Obviously, we can't shoot these scenes in North Korea. So, a lot of props had to be created. There was also a scene with a train in Mongolia. Actually, we were able to get a scene of an actual train traveling from Mongolia to North Korea, from North Korea to Mongolia."
Nevertheless, for director Lee Jeong Hyo, more important than the setting is chemistry of the actors. And Hyun Bin and Son Ye Jin's chemistry as RiRi couple is just off the charts.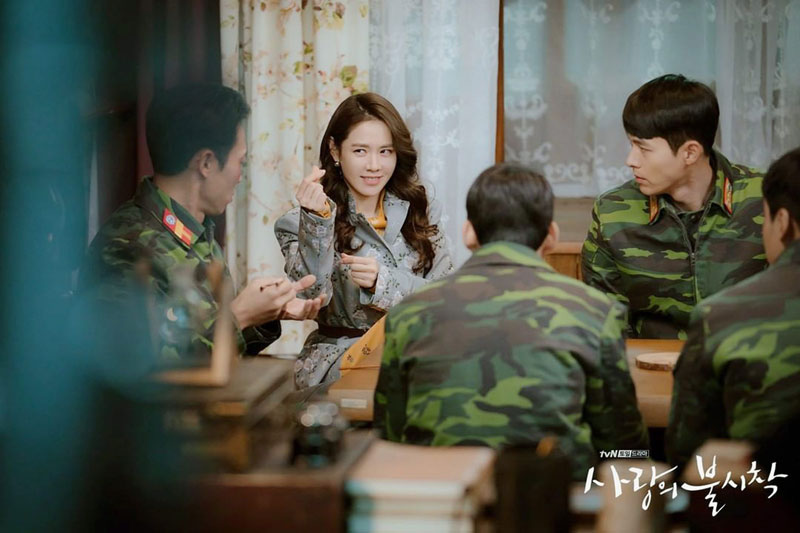 During the presscon, they couldn't dodge questions from Korean media about dating rumors, which surfaced after being spotted grocery shopping early 2019 in the US. They said they just laughed off the rumors. A denial was issued again early this year, with Hyun Bin's camp threatening to take legal action against rumor-mongers. Then came another as the show ended after netizens speculated on a behind-the-scenes photo.
Seeing them up close during the roundtable chat, however, the 38-year-old stars looked super bagay. Towering at more than six feet, Hyun Bin brought kilig when he surprisingly stopped and bowed to some Philippine press before entering the interview room. Ye Jin was lithe and slim, and had that chok chok glow (a.k.a. glass skin) just like Se Ri. Friendly, too, despite a long day of press events. So, yes, you definitely won't mind if they end up together in real life.
But talk of romance aside, you could sense that they enjoyed working with each other in the series. According to Hyun Bin, Ye Jin is very much like Se Ri. "I think she almost reached 100 percent of resemblance to her character. Ye Jin has so much more to offer inside her than what's shown on the surface."
For Ye Jin, her leading man is Captain Ri. She first worked with him in the 2018 thriller Negotiation. It was "meant to be" that they had a follow-up project in CLOY. The actress said, "It's actually very rare for actors to co-star in a project again after working on another one. In that sense, I feel like this project is meant to be for us, and as I read the script, I thought he would be 100-percent perfect for the role."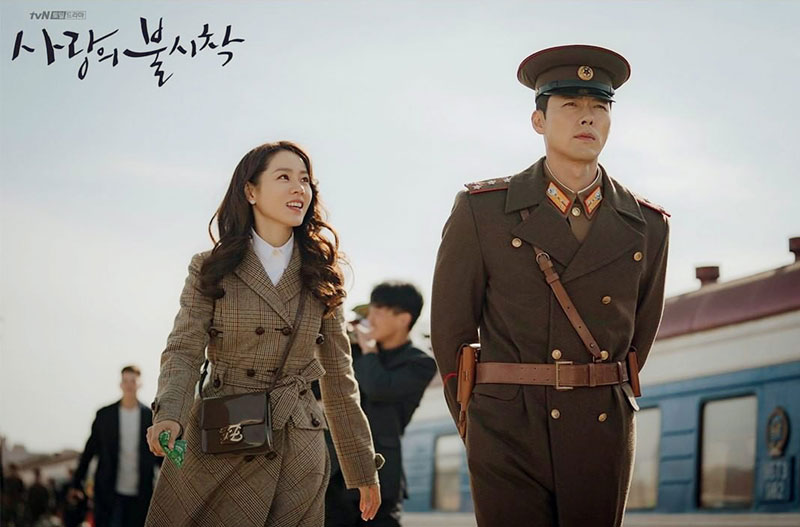 Asked how it was working together again, Hyun Bin had said it was more fun the second time around. "And because it's our second time working on something, it was better for us to share different ideas and how to make each scene better."
Ye Jin, on the other hand, told us that "there's a lot of positivity in that we are able to create these characters and these very unique roles together. First of all, it's a rom-com. But it is a story of two people getting to know each other and falling in love despite very difficult circumstances. So, we could say it's almost a rom-com melodrama fantasy. And all of these areas have to be shown through our acting. Meaning, it requires a lot of depth in our acting as well. And in that sense, I think, we both really worked hard on it, and it was a great opportunity to do so, and I really loved the opportunity."
Certainly, fans would love another opportunity for Hyun Bin and Son Ye Jin to star in a new project together. A CLOY sequel is said to be very unlikely (no word from Netflix). But, if and when it happens, just like how our UF RiRi couple was brought together, it won't be a coincidence. It will be fate.