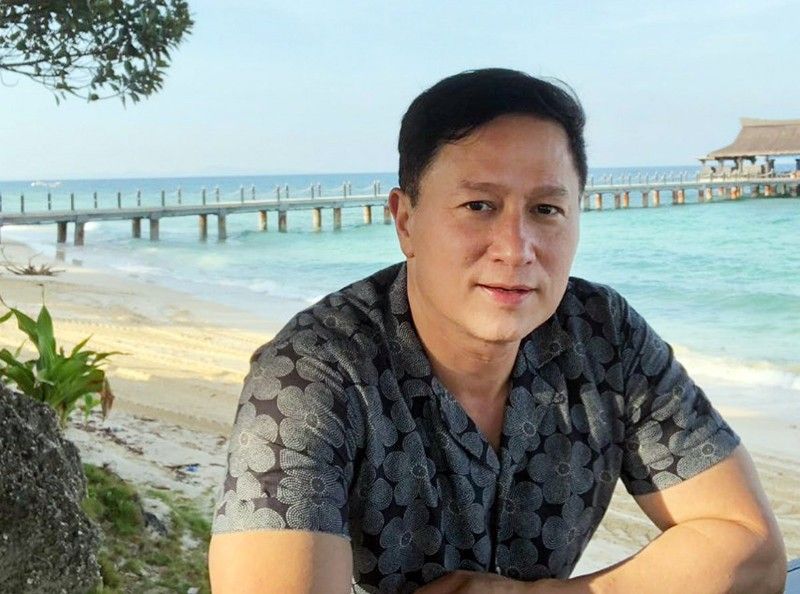 Eric Quizon: Yes, there's more room for yet another film festival, but this time with 'a big difference'
Phl's 'biggest filmfest' at BGC in early 2021
FUNFARE
-
Ricky Lo
(The Philippine Star) - February 26, 2020 - 12:00am
If you build it, they will come.
That line was popularized by the Kevin Costner starrer Field of Dreams which is about an athlete who builds a football field and attracts legions of players.
It comes to mind as another film festival is being held sometime early next year.
Besides the annual Metro Manila Film Festival (MMFF) in December, another metro-wide filmfest is set to open in April to be known as Metro Manila Summer Film festival (MMSFF). It's the brainchild of Sen. Bong Go as boost to the local film industry.
So far, there are several other filmfests, including CineMalaya Philippine Independent Film Festival in August, Pista ng Pelikulang Pilipino, ToFarm Film Festival, Cinema One Originals Film Festival, QCinema, Pink Festival and a few minor ones.
Is there room for one more?
"Yes, there is," according to Eric Quizon, with PR specialist Yenny Gonzales, who is planning to hold what they call the Bonifacio Global Film Festival (BGFF) calculated to be the biggest such event in the Philippines. "Filipino films have been attracting the attention of international award-giving bodies. That's a strong statement that Filipino talents are at par with global standards."
Eric added that there's a need to cultivate such acclaim. "And what better way to celebrate the nurturing of the Philippine film community than by staging a festival set in the country's creative capital and to be participated in by an embracing film market and inspiring individuals in the fields of arts, technology, and business the world over."
Set to start in January 2021, the five-day BGFF is the second international film festival to be held in Manila, after the one in 1982 put up by then First Lady Imelda Marcos at the Manila Film Center but was never followed.
Asked what makes the BGFF different from the rest, Eric explained,
"It will cover not just the screening of films from around the world but also a film market, similar to the Toronto International Film Festival (TIFF) but with a difference. The TIFF doesn't give awards, unlike other major filmfests (Cannes, Berlin, Venice, etc.), while the BGFF will. The event will open with citations for Fil-Am filmmakers (artists, writers, producers, etc.) who have made good internationally, and will end with the awarding of talents in the participating entries from around the world."
The plan is to invite Asians (including half-bred Filipinos) as jurors like Jackie Chan, Michelle Yeoh, Chow Yun Fat, Jet Li, Gong Li, Ang Lee, John Woo, Rob Schneider, Awkwafina and Bong Joon Ho, and our very own internationally-renowned Lav Diaz and Brillante Mendoza.
Eric: "But the other main event is the film market where intended participants would include digital platform producers, cable-TV producers, streaming platforms (Netflix, etc.), TV producers from around the world, content providers, and other players in the industry."
Financing will come from the private sector.
"We are talking to several companies and they are interested," disclosed Eric. "The main idea is to generate a sustainable creative ecosystem centered in the Philippines, one of Asia's major sources of globally competitive talents. Thus, the festival aims to consolidate the power and promise of actors, producers, and film crew alike, as well as industry figures and a whole, big market craving for thought-provoking, valuably entertaining movies and community gatherings.
"Our ultimate goal is to make production and distribution deals, learn about new products or segments of the industry, or to meet experts within the field. We'd like to open more opportunities for Philippine movies, entice people to come and see the films and meet the production and distribution companies behind them."
Eric pointed out that "insiders" see BGFF's apparent parallelism to the Busan International Film Festival (BIFF) which in global perspective is the fifth largest player in box-office admissions.
"The triumph of Korean film Parasite in the recent Oscars augments the idea that Asia as a film hub is into even greater things.
With BGFF, Manila's BGC could certainly be a world-class creative breeding ground for intuitive minds and an excited movie-going market all catering to a flourishing film industry."
As we were saying, they will build and hopefully, the world will come.
(E-mail reactions at entphilstar@yahoo.com. For more updates, photos and videos, visit www.philstar.com/funfare or follow me on Instagram @therealrickylo.)