In this series of photos, James Reid and Nancy McDonie obviously hit it off nicely during the 'look test' and storycon for The Soulmate Project which starts shooting in both Manila and Seoul anytime now; airing of the Kapamilya TV series will also be both in Manila and (probably) Korea.
There's perfect chemistry between James & Nancy
FUNFARE
-
Ricky Lo
(The Philippine Star) - February 7, 2020 - 12:00am
After the "look test," those behind the anticipated The Soulmate Project were convinced (beyond reasonable doubt) that there is "perfect chemistry" and "magic" between James Reid and Nancy McDonie, the new loveteam calculated to take TV land by storm as soon as the TV series starts airing. Shooting will start anytime this month in both Manila and Seoul.
Following the storycon, James and Nancy are undergoing workshops with Antoinette Jadaone who is directing the series. It was also Antoinette who directed James and his former partner in the hit Kapamilya series On The Wings Of Love (OTWOL).
"The series will be in Tagalog, English and Korean with subtitles," Cory Vidanes, ABS-CBN COO of Broadcast, told Funfare. "It will air in the Philippines and we are looking at the possibility of airing it in Korea as well."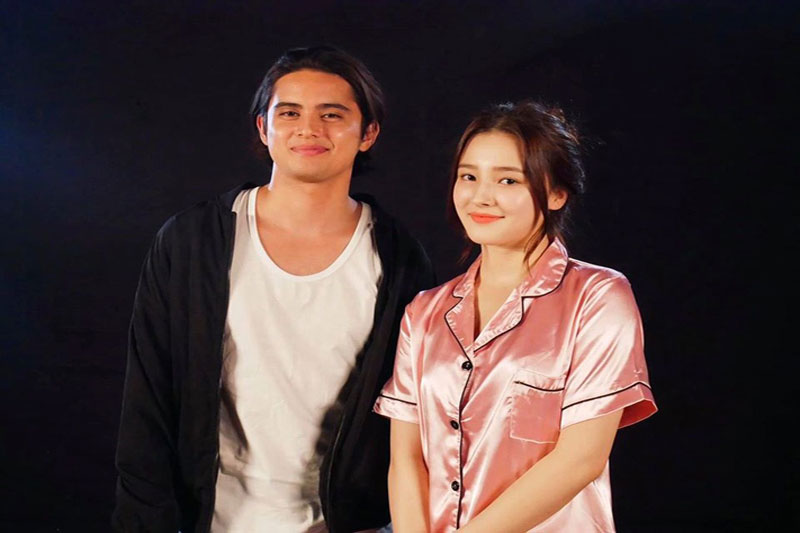 According to Cory, The Soulmate Project is an unconventional love story set in a dystopian near-future Philippines where, instead of the usual arduous way of looking for your Soulmate, the Government assigns the Soulmate for you ­— whether you like it or not. An unlikely couple gets assigned as Soulmates. They despise each other at first but later on they fall in love like real Soulmates do.
Meanwhile, let's get to know more about Nancy through a backgrounder from www.hallyulife.com and www.viki.com):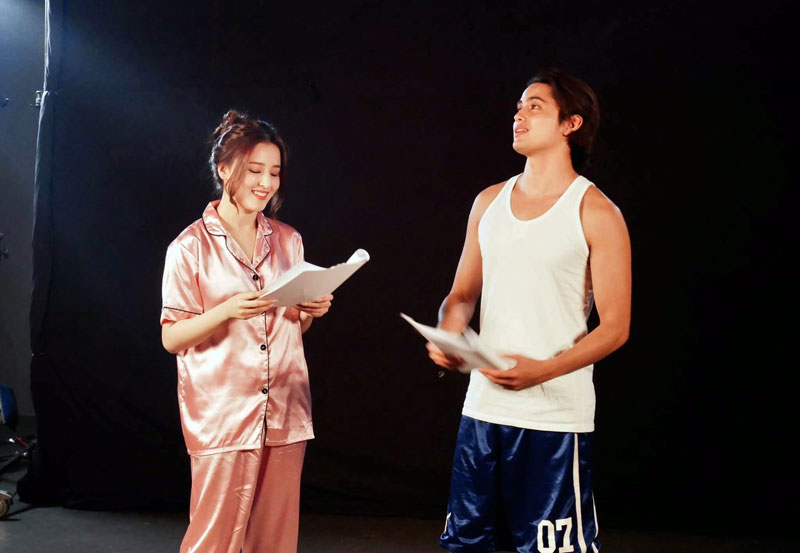 Nancy is the stage name of Nancy Jewel McDonie, a singer and MC who is a member of the South Korean girl group Momoland. Nancy was born on April 13, 2000, to an American father and a Korean mother, and grew up in the US. She competed in the Korean music survival program Finding Momoland and debuted in late 2016 as one of the seven members to make the cut. Her Korean name is Lee Seung Ri. In 2017, Nancy became a host of the popular music program Pops in Seoul.
Momoland and its maknae (youngest) member Nancy have been in the social media buzz lately, not only because of their successful comebacks mainly attributed to the girl group's single Bboom Bboom and BAAM, and the stunning visuals of members, including Nancy which captured each and every human-turned-Nancy-stan (a fan of Nancy).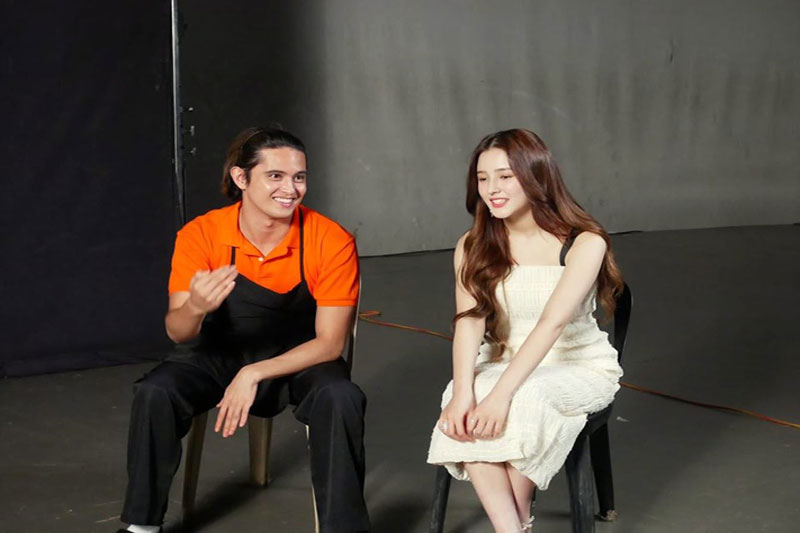 Here are more facts about Nancy who stands 5'3.5" and is an Aries (also from the same sources):
1. She is part of project group Sunny Girls — A project girl group made by SBS Inkigayo for its Music Crush project in 2016. Sunny Girls is comprised of a really impressive, visual-oriented line-up: G-Friend's Eunha, Cosmic Girls' Cheng Xiao, Oh My Girl's YooA, Gugudan's Nayoung, and of course, Momoland's Nancy.
2. She's half-American/half-Korean — Her dad is an American while her mom is a Korean. She's born in Daegu, South Korea. However, she was raised in Ohio, USA.
3. She speaks Korean better than English — Since Nancy was raised in the US, her English is actually fluent as you can see on most videos. She speaks English with a sweet voice and an accent you'll surely fall in love with. However, Nancy revealed in a show that she speaks Korean better than English. Consider the fact that she lived in Korea for some time, too, and how easy to learn Korean language as a native, she might be much more comfortable with it.
4. Her nicknames are Jonancy and Aenan — Who would have thought that Nancy would be called with these names? She has an older sister named Brenda Lee McDonie.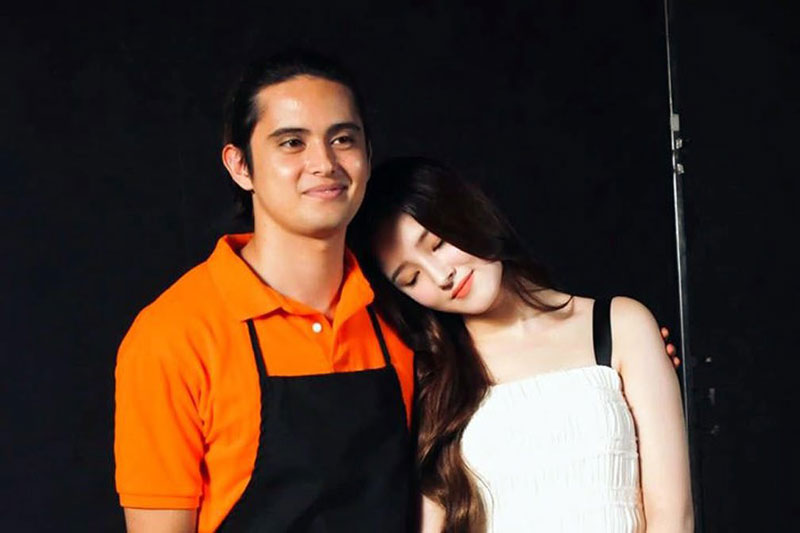 5. She likes musicals, and she makes amazing ones, too — A clip from Finding Momoland shows Nancy's amazing voice as well as her smooth-sweet English accent.
6. Prior to debuting, Nancy trained for six years — While being the youngest (maknae) member, Nancy has the most training experience among Momoland.
7. She was dubbed as "Liza Soberano's Look-alike" — Nancy was amazed by the fact that she has a celebrity look-a-like. She even didn't believe it at first, and uttered, "She looks like Ariana Grande" instead.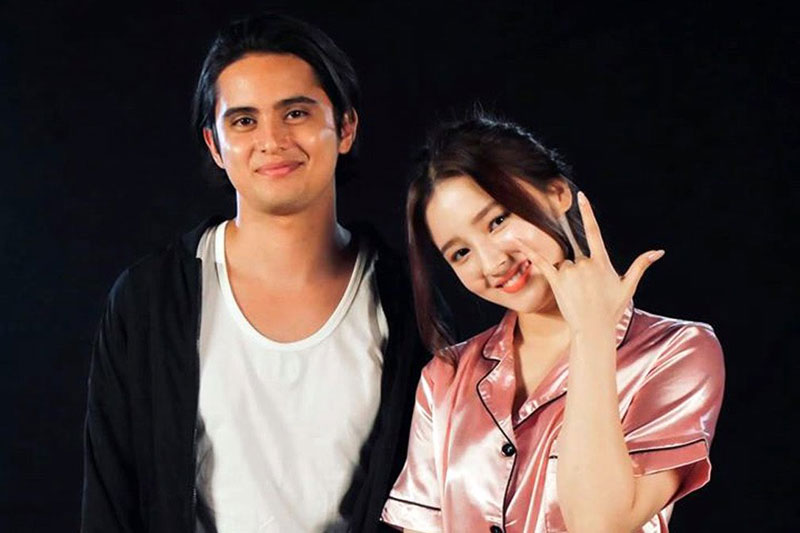 8. She and Seventeen's Vernon are close childhood friends — Seventeen's Vernon and Nancy met and worked together before their debut, as the two worked as kid models since they were young. Vernon and Nancy modeled in some fashion brand pictorials as a couple.
Her motto is: "If you get the chance, don't miss out on it."
(E-mail reactions at rickylophilstar@gmail.com. For more updates, photos and videos, visit www.philstar.com/funfare or follow me on Instagram @therealrickylo.)