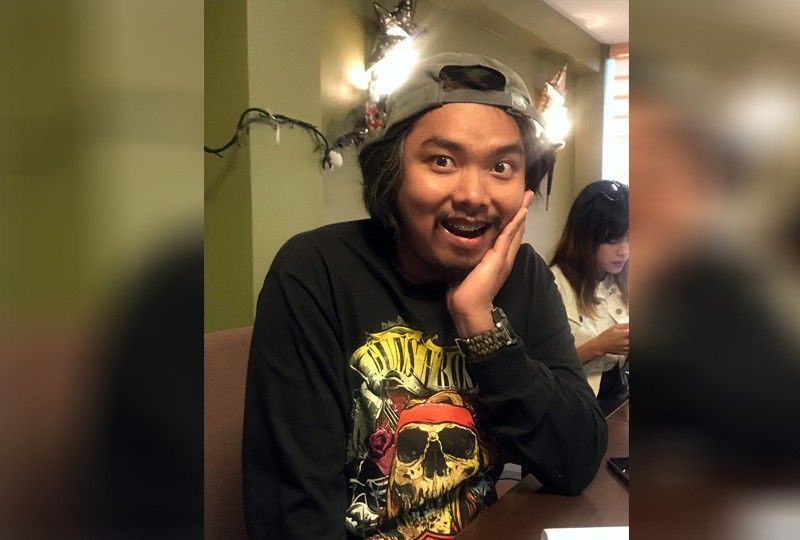 •Dodit meets his Pinoy counterpart •Is movie based on Ogie's love story?
Ruru/Bianca update:
This is a "wide-awake" item: According to a Funfare DPA, Bianca Umali and her boyfriend Ruru Madrid agreed that she should not attend the premiere Tuesday night of Cara X Jagger, Ruru's movie with Jasmine Curtis-Smith and 2019 Miss World Philippines Michelle Dee. But GMA execs brought Bianca along just the same purportedly to "surprise" Ruru.
You must know by now what happened next. Said to have become jealous not just over Ruru's love scenes with his leading ladies but also when she saw Jasmine hitching a ride with Ruru (Jasmine arrived at the premiere in a Grab car) on the way to the post-preem party, Bianca turned ballistic and almost ran over Ruru as she zoomed out of the parking area.
"Bianca is the extremely jealous type," added the DPA close to the sweethearts. "She insists on accompanying Ruru to events even if she's not invited, never mind if she has to wait for him inside the car at the parking area."
The latest word about Bianca?
"Ruru's father has been so bothered by Bianca's unreasonable jealousy that he has threatened to leave home unless Ruru break up with Bianca."
Now, could Bianca have any valid reason to be jealous?
Another DPA (close to Ruru) claimed that Ruru is reputed to be, ehem, a "ladies man" — "Matinik sa babae, sobrang matulis," he added.
(This space is open to Bianca and whoever is interested for their side.)
So what happened when Empoy Marquez met his Indonesian counterpart Dodit Mulyanto?
Well, they clicked.
Mulyanto stars in Cinta Itu Buta (Love is Blind), the Indonesian remake of Empoy and Alessandra de Rossi starrer Kita Kita, last year's biggest surprise hit that spawned a trend. Mulyanto is here for a four-day visit (back to Jakarta this morning) to promote Cinta Itu Buta (dubbed in Filipino) which is opening nationwide on Wednesday. Nov. 13.
They appeared together last Thursday in It's Showtime.
Asked in a one-on-one with Funfare who he think is more good-looking, Mulyanto took out a piece of paper (codego) and read something from it, "Ako mas gwapo kaisa si Empoy."
Through an interpreter, he described Empoy as "nice, kind and funny" and, judging from the movie, he found Alessandra "very smart and very beautiful."
Also written on the codego were these: What's up, madlang people? (how the hosts greet the audience)…Pilipinas maraming magandang babae and Pilipinas mahal kita.
Mulyanto said that he saw Kita Kita (dubbed in Bahasa) in Jakarta last year and he was surprised when a producer tapped him to do the Indonesian remake.
"The story of an ugly man winning the heart of a beautiful lady was a hit in my country," noted Mulyanto who also sang the movie's theme song, Darling.
Like Kita Kita, Cinta Itu Buta was a moneymaker in Indonesia.
Formerly a school teacher, Mulyanto began his acting career when he joined Stand-Up Comedy Indonesia (SUCI). He played supporting roles in comedy films like Cek Toko Sebelah (Check The Stop Next Door), Susah Sinyal (Difficult Signal) and the action comedy Partikelir (Private). He said that he has done 15 films, with Cinta Itu Buta as his first starring movie, with Shandy Aulia as his love interest in the story faithfully adapted from Kita Kita.
Aulia is an actress and costume designer who gained popularity for her role in the romantic film Eiffel I'm In Love, and in horror films like Tarot, The Doll and Kutuk (Curse). In Cinta Itu Buta, she plays Diah, a tour guide in South Korea who becomes blind when her Korean boyfriend leaves her for another woman. Same as Alessandra's role in Kita-Kita.
During his brief visit, Mulyanto was taken on a quick tour around Metro Manila, including the Fort Santiago where he learned some Filipino words…Bawal Umihi Dito…from the signs posted around the place.
To be released by Viva Films (which also produced Kita Kita), Cinta Itu Buta was directed by Rachmania Arunita who was nominated Best Director for his film Lost in Love at the 2008 Indonesian Film Festival (IFF).
* * *
I take my hat off to Ogie Diaz whose success story is one for the books. He started as the assistant of Cristy Fermin who taught him the rudiments of movie writing and then he rose to become a radio/TV host, actor and now producer. His first venture, Two Love You (opening nationwide on Wednesday, Nov. 13), is anchored on the premise, Can you love two people simultaneously without them knowing about it? The story revolves around three characters representing all genders…Three "Gs" who will try to win the heart of two — Girl, Guy and Gay. Enough said.
Directed by Ogie's good friend Benedict Mique who co-wrote the story with Ogie and Carlo Ventura, Two Love You stars Yen Santos, Kid Yambao (Hashtag Kid), Lassy Marquez, MC Calaquian (MC Muah), Arlene Muhlach, Dyosa Pockoh (The Viral Queen) and Marissa Sanchez (special participation).
"The story," revealed Benedict (director of the Cinemalaya entry ML, Momol Nights with Kit Thompson and Kim Molina, Patayin Mo sa Sindak si Barbara on iWant with Nathalie Hart and JC de Vera, etc.), "is actually semi-biographical, partly hango sa buhay ni Ogie." It's up to the audience to see which character is patterned after Ogie.
Released by Viva Films, Two Love You is produced by OgieD Productions, Inc. and Lonewolf Films.
Oliver & Pia to represent
Phl again in Thailand
Fashion designer Oliver Tolentino and Miss U Pia Wurtzbach (photo, above) will again represent the Philippines in Thailand next month as guests for two government-sponsored events.
At a gala before almost 2,000 diplomats, Oliver will dress the Philippine ambassador to Thailand, Mary Jo Bernardo Aragon, in a gown made from royal Thai silk. This is the third year Oliver has been invited by Thailand to dress the ambassador. Pia will also walk as a special guest in a Thai silk gown by Oliver.
The event will be held on Nov. 23 at the Royal Thai Navy Hall with more than 60 ambassadors walking the runway in Thai silk outfits created by designers from their countries. Last year, the Thai Prime Minister attended.
A few days before that, on Nov. 20, Oliver will present a 30-piece collection as part of the second Thai Silk International Fashion Week. This is the second year Thailand is flying Pia to Bangkok to walk exclusively for Oliver. The show will be in CentralWorld's Eden Zone at 2 p.m., open to the public. Oliver is the first Filipino to take part in the Thai diplomatic gala and fashion week, both of which are sponsored by the Tourists Assistance Foundation in honor of Queen Sirikit who has been a champion of the Thai silk industry.
(E-mail reactions at rickylophilstar@gmail.com. For more updates, photos and videos, visit www.philstar.com/funfare or follow me on Instagram @therealrickylo.)