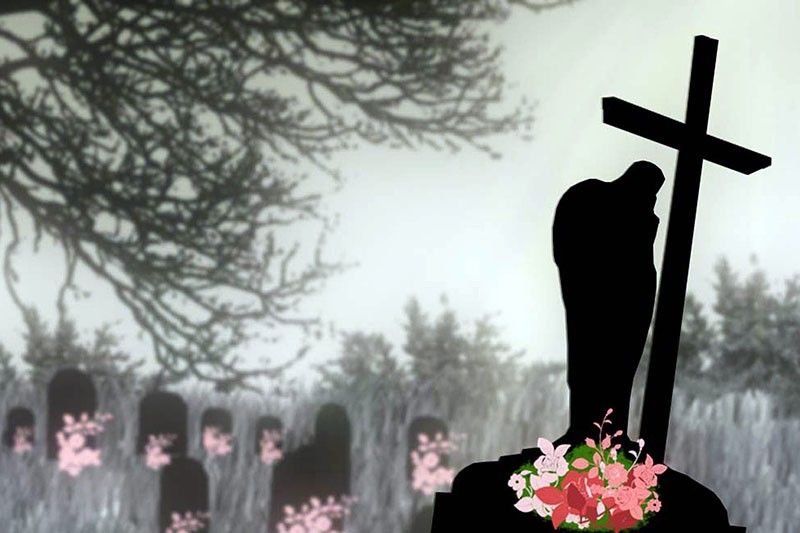 RAZZLE-DAZA
-
Pat-P Daza
(The Philippine Star) - October 28, 2019 - 12:00am
In a few days, the "long weekend" will be here: Halloween on Oct. 31, All Saints Day on Nov. 1 and All Souls Day on Nov. 2. Expect lots of people to head for the cemeteries.
I grew up with my Daza grandparents, whom I fondly called lolo and lola upstairs, because they lived above our house on the second floor of a duplex. This two-story home was part of a bigger "Daza compound" comprised of four houses. Every November 2nd, my cousins, siblings and I would troop to Loyola cemetery to visit my Tito David Daza. He was my papa's older brother and died in a PAL plane crash last July 6, 1967. I was still a toddler then but my Papa spoke about Tito David very often while we were growing up. The top executives of Fil Oil, including Tito David, were flying to Cebu from Bacolod. The plane crashed between two mountains and it was my Papa who went to the crash site to identify the body of my Tito David. That tragic flight claimed the lives of 21 passengers, and it was only because of my tito's wedding ring that my Papa was able to positively identify his body. Following that fateful day, it became my lola's panata to visit Tito David in the cemetery every single day, bringing with her a vase of fresh statis to put on his grave.
For years, Nov. 2 was a special day for my lola when she was healthy and strong. She said we should celebrate because it was too presumptuous for us to assume our dearly departed were saints. At the very least, they were souls that needed our prayers. She would cook some of her specialties like paella valenciana, chicken galantina and leche flan, and bring them to the cemetery with her trusted driver, Mang Enteng, and her loyal helper, Rosie. Accompanying lola and lolo would be me, my siblings and other cousins (I have no idea how we managed to pack ourselves in my lolo's old Mercedes Benz).
When we got to the cemetery, we'd say the rosary and I would always be amazed with how my lola recited the Litany of the Virgin Mary perfectly! After the rosary, we'd all eat picnic-style, devouring the food my lola lovingly prepared. While Rosie and Mang Enteng were cleaning up and packing away and lola was silently talking to Tito David, my cousins and I would run around the park and play games. I also remember learning how to drive in the memorial park at the tender age of 12. (My grandparents were unaware that I carnapped their car that year and was driving around Loyola.) When it was time to leave, my lola would kneel and kiss Tito David's headstone. Sometimes, I would even catch her teary-eyed. This sight never failed to tug at my heartstrings. It is so unfair and tragic for a mother to bury her child.
When my lola got older, her trips to the cemetery became less frequent. When she became bedridden, she asked her other son — my Tito Rudy — to visit Tito David in her place. She was worried that my Tito David would be lonely if he had no visitors.
And so, come Nov. 2, do say a prayer for all of your loved ones who have gone ahead. I will also whisper a special prayer to my Papa who passed away last Dec. 24, 2005 and ask him to please continue watching over us wherever he may be. How I wish he was still alive to see his beautiful grandchildren and have a chance to spend time with them, like I did with my lolo and lola.